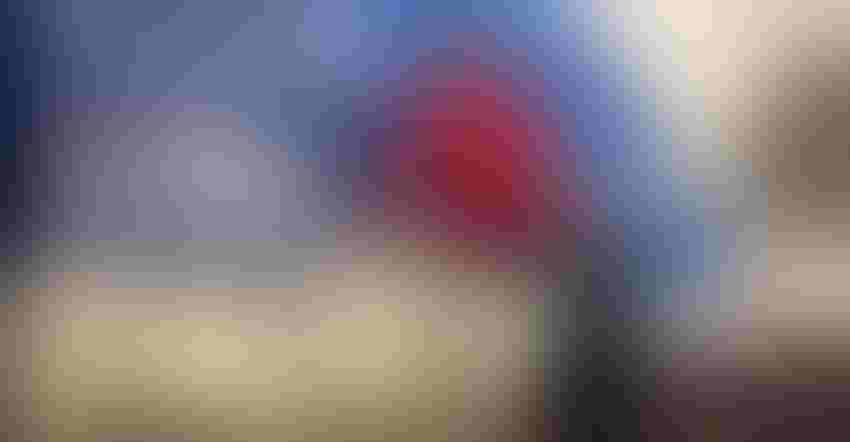 DAIRY INTERN: Purdue student Gracie Johnson was an intern at Fair Oaks Farms in 2019 when an animal rights group released a troubling video from the farm.
Natalie Arnott
This past summer, Gracie Johnson, a Purdue University student, got to see firsthand how a prominent farm operation managed public relations when an animal interest group released a video claiming that animals were mistreated at Fair Oaks Farms.
Johnson, a sophomore at Purdue specializing in communications, grew up on her family's sheep production farm in Greenfield, Ind. She was a member of FFA and her county's 4-H program. Her love of agriculture led her to opening a local grooming business for animals, and she's developed a love for communicating about agriculture.
That love for communication led her to a summer internship at Fair Oaks Farms in Newton County. Fair Oaks provided extensive training for her, not only in how to talk to the public about the dairy industry, but also how to relate to them about the hog and crop industries.
"I loved everything about my experience at Fair Oaks Farms," Johnson says.
In her internship she learned a lot not just about the agriculture industry, but also about the communication plans for a business. "I learned how much the McCloskeys cared about Fair Oaks Farms, because they went to many lengths to fix the issue," Johnson says. She is referring to the owners' reaction after the release of the video on social media. Mike and Sue McCloskey own the operation.
"The McCloskeys and the marketing department met with many teams and people to make changes on the farm so nothing like this would ever happen again," Johnson says.
She recalls her initial reaction after the animal rights group released the video on June 4 on social media. "I was very scared to go to work at first, because we had so many death threats between the calls and the emails that were coming in," Johnson says. "Once a few days passed, it just became very dead."
The video affected her mental health more than it did her work schedule, Johnson says. Fair Oaks Farms lost probably 50% to 60% of tourism business compared to previous summers, according to Johnson. Even though Fair Oaks lost business, it never cut the interns' hours. "We would just get off early," she says.
Throughout the month of June, the video kept circulating on social media — continuing to affect business and the mental health of the employees. It wasn't until later in the summer that the public started to show support, Johnson says. "They would make a point to tell me that they came to support Fair Oaks Farms," she recalls.
Unconfirmed reports indicate that by fall, the tourism business had picked up again at the farm. Fair Oaks opened an orchard at the agritourism site for the first time in 2019. The business held several promotions tied to the orchard, which encouraged families to attend.
Ferrell is a senior in ag communication at Purdue University. Tom J. Bechman contributed to this story. Read Ferrell's companion story about protecting your farm from animal interest groups.
Subscribe to receive top agriculture news
Be informed daily with these free e-newsletters
You May Also Like
---