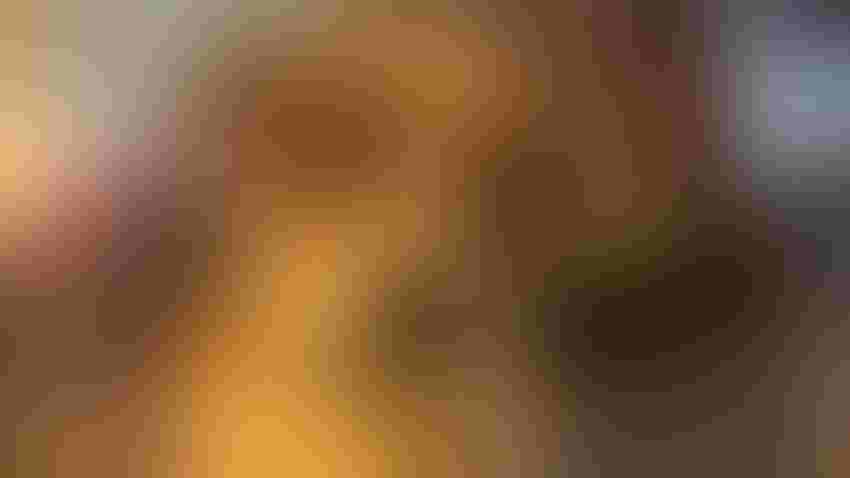 Bringing a shelter dog home is rewarding for both the dog and its humans. Just ask Peach.
John McCurry
I don't live on a farm, but if I did, I would be all set in terms of having a farm dog. She is a rescue, adopted from the local humane society two years ago. Peachy is a definite mutt.  
A DNA test indicated she is a blend of Australian shepherd, beagle and pit bull, topped off with sprinklings of mountain cur and Labrador retriever. I often joke that she was assembled from spare parts at the dog factory. 
Indeed, those spare parts fit together nicely. Peachy has definite herding skills, which would make her valuable on the farm. Twice a day, she enthusiastically escorts me or my wife to her big box of kibble in the pantry. She politely peeks inside the box to make sure we are giving her what she considers a proper serving.  
Her watchdog skills are also ever-present as she perches near the front window to give delivery people on the street a piece of her mind. She has assumed the title of house manager, which includes duties as my home office assistant. She takes all of her duties seriously, often making appearances on my work video meetings. 
My wife and I have had five dogs since we've been married. Not all came from shelters, but all of them were rescues in one form or another. Sadly, the first four are no longer with us, their remains residing in urns on a bookshelf. All were either purebred or part beagles.  
When possible, I volunteer at animal rescue organizations. It's a rewarding experience. Part of my motivation is that I feel like I am honoring the memory of my dogs of the past.  
Beagles also have an ag connection. They are one of the preferred breeds for agriculture inspection at airports administered by U.S. Customs & Border Protection. Their keen sense of smell makes them ideal for sniffing out forbidden fruit or vegetables entering the U.S. 
October was Adopt a Shelter Dog Month in the U.S., but I assert that every month should have that designation. The need for adoptions is great and never-ending. The ASPCA estimates 3.1 million dogs enter U.S. shelters each year. Sadly, 390,000 are euthanized. That is heartbreaking, and a decidedly preventable tragedy.  
A few years ago, the American Pet Products Association estimated 78 million dogs were owned in the U.S. Of those, the APPA estimated 23% were acquired through shelters. 
I urge anyone looking for a dog to go to the nearest animal shelter or humane society. Look at the faces of all the dogs wanting new homes. Then, pick one out.  
We hope to rescue another one in the coming months. Adopting a shelter dog can be rewarding. You won't regret it. 
Subscribe to receive top agriculture news
Be informed daily with these free e-newsletters
You May Also Like
---