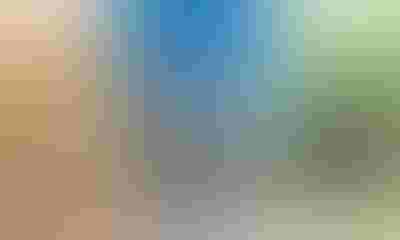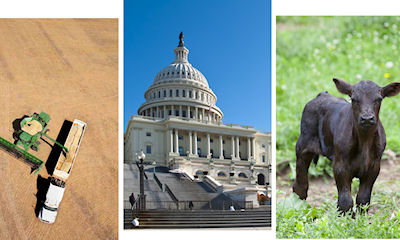 Need a quick catch up on the news? Here are seven agricultural stories you may have missed this week.
1. Farm Futures grain market analyst Bryce Knorr came out with his annual pre-planting survey on Thursday. The survey showed growers might cut back crop acreage by almost 2%. – Farm Futures
2. Farmers still back businessman Donald Trump in the race for the White House, with his numbers increasing to 40%, up from the January survey conducted before the Iowa caucuses. – Farm Futures
3. France's agriculture ministry confirmed Thursday that a suspected case of bovine spongiform encephalopathy, also known as mad cow disease, has been found in the country. - CNBC

Vilsack goes to Cuba, Pennsylvania ends its budget impasse and Trump stays in the lead.
4. With the voluntary GMO labeling bill stalled in the Senate, companies are starting to add labels to be in compliance with a Vermont labeling law that takes effect July 1. – Farm Futures
5. Ethanol plants are losing about a penny per gallon as a prolonged fuel glut alters the economics for corn across the Midwest. – Farm Futures
6. The annual American Farm Bureau Federation Spring Picnic Marketbasket Survey showed a slight price decrease – about 1% - for the 16 items purchased. Ten items decreased in price and six increased. – Farm Futures
7. After nine months of deliberation, a budget bill has been passed in Pennsylvania that allows faculty, staff and agricultural extension agents to keep their jobs. – Penn State News
And your bonus:
Agriculture Secretary Tom Vilsack visited Cuba with President Obama this week. Ag organizations praised Agriculture Secretary Tom Vilsack's announcement that research and promotion programs and marketing order organizations may begin conducting authorized research and information exchange activities with Cuba, according to USDA, and Vilsack also speculated that Cuba could become a major supplier of organic fresh vegetables into the United States in a Mother Jones article.
Subscribe to receive top agriculture news
Be informed daily with these free e-newsletters
You May Also Like
---