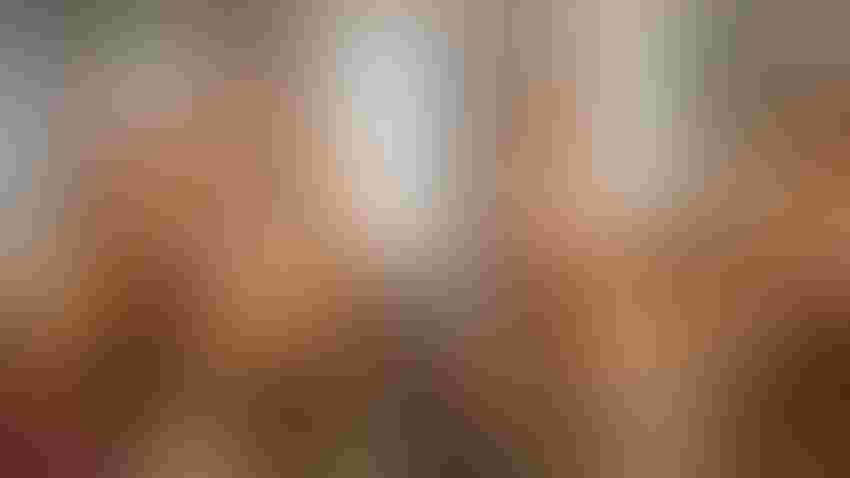 FLOCK DEFENDER: With HPAI's recent resurgence in flocks in two North Dakota counties, take another look at biosecurity plans to keep your flock safe from this disease.
Edwin Remsberg/Getty Images
An unwanted guest returned to North Dakota in October. Highly pathogenic avian influenza has been confirmed in flocks in Williams and Golden Valley counties by the North Dakota Department of Agriculture.
With the recent detections of HPAI in wild birds and domestic poultry, now is a good time to review your operation's year-round biosecurity plan. This disease spreads quickly through bird-to-bird contact, and can be carried through manure, tools, equipment, clothing and shoes.
USDA offers six tips in its Defend the Flock program:
1. Stay away. Restrict access to your property; only allow those who care for your birds to come in contact with them, including family and friends. Keep track of those who are on your property and ensure that proper biosecurity principles are followed by everyone. Keep your birds away from others as much as possible.
Reducing wildlife attractants can help limit exposure through wild birds. Do this by removing standing water, using nonlethal deterrent techniques at ponds, and reducing food sources by cleaning spilled food immediately. Inspect barns and fences for any holes, and repair them to keep wild birds out of enclosures. Even without direct contact, the disease can be spread through feathers and feces.
2. Keep it all clean. Wash hands thoroughly before and after working with your birds, as well as proper disinfecting of equipment. Washing with soap and water is the preferred method, and in a pinch, hand sanitizer may be used.
3. Keep disease away. Only purchase birds from reputable breeders and hatcheries, such as those certified by the National Poultry Improvement Plan. Confirm that the poultry have been tested for disease. Quarantine new birds for 30 days and check for signs of potential illness. Check the new birds daily and be sure to wear site-specific clothing including footwear.
4. Be a little selfish. Don't share equipment or supplies with neighbors or other bird owners. If you absolutely have to borrow something, be sure to disinfect it before use.
5. Spot the signs. Early detection of symptoms can help prevent the spread of the disease. Check birds frequently for signs including:
lack of energy or appetite

discolored wattles, combs and legs

runny nose with coughing or sneezing
6. Report ASAP. If you see a sick or dying bird, do not touch it. Call your local veterinarian, and notify the state veterinarian immediately. USDA veterinarians can be reached at 866-536-7593 to guide you through testing protocols. The National Veterinary Services Laboratory in Ames, Iowa, is the only lab in the nation that is authorized to officially confirm the presence of HPAI.
Following these biosecurity steps can reduce the spread of HPAI and protect your flock and others from disease. For more information about HPAI and steps to minimize risks, visit Defend the Flock online.
North Dakota Department of Agriculture and USDA contributed to this article.
Subscribe to receive top agriculture news
Be informed daily with these free e-newsletters
You May Also Like
---