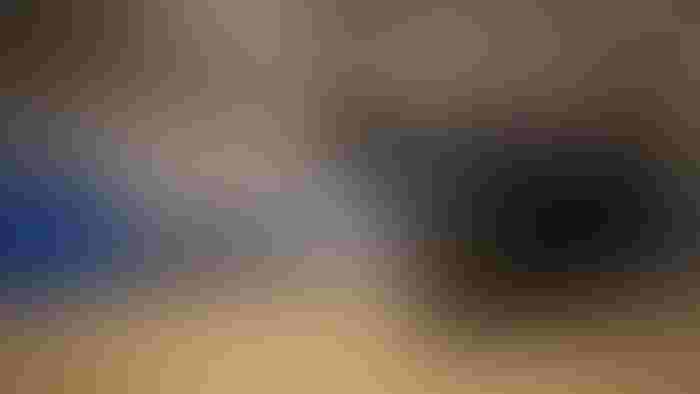 Animal welfare and behavior have been top of mind for both livestock producers and consumers. But what exactly do these terms entail?
At the 2023 Cattle Industry Convention in New Orleans, Lily Edwards-Callaway, cattle welfare expert from Colorado State University, and Dean Fish, ranch manager for the Santa Fe Ranch Foundation, tackled the subject during the Cattlemen's College live-cattle session.
"I'm not sure that cattle emote emotions, but we know they're content when they're eating, gaining weight, reproducing and doing the things that we economically need them to do," Fish said. "When I think about cattle behavior, I think about having content cattle."
Edwards-Callaway added that animal behavior relates to how cattle feel in an environment.
"When I was growing up figuring out what I wanted to do, I decided I loved to eat meat and wanted to be part of how we raise it," she said. "By doing that, I wanted to contribute to how we can improve animal welfare."
Edwards-Callaway believes animal welfare means showing livestock respect.
"It's the right thing to do to interact with them in a humane way that makes them feel comfortable and content," she said. "If we don't focus on animal handling, it can also impact human safety and meat quality. Certain types of poor handling can cause deficiencies in meat."
Proper animal handling can also impact a producer's bottom line.
"Most of those actions are going to cost you money," Fish explained. "Low-stress animal handling and stockmanship is something you don't necessarily have to pay for, but it will return pretty good dividends for you."
As folks are more concerned than ever with animal welfare, there have been several successes and challenges in recent years in the dialogue between producers and consumers.
Fish said the biggest success he's seen is the implementation of the Stockmanship and Stewardship program, with both in-person and virtual options available for producers.
"The internet has leveled the playing field for access to knowledge for a lot of people and made a wonderful resource for us," he explained. "That's the greatest success I've seen in the last five to 10 years in cattle handling and cattle well-being."
Edwards-Callaway pointed to the biggest recent success as accountability in the food production supply chain.
"The implementation of animal handling audits at slaughter plants has vastly improved animal well-being," she said. "Dr. [Temple] Grandin was influential in starting these audits in the early '90s."
But there is also no shortage of mounting industry challenges.
"Labor is a big challenge," Fish said. "What are ways we can attract some of those bright minds that want to be involved in the animal industry? And not only encourage that, but support them and find out kind of how to keep them?"
Edwards-Callaway said the biggest challenge deals with consumer perceptions of cattle pain and comfort.
"We've seen some growth in this area, but certainly there's more opportunity to provide pain mitigation to cattle for painful procedures," she said. "This is highly variable across what we're doing — if it's disbudding, dehorning, castrating or branding."
Subscribe to receive top agriculture news
Be informed daily with these free e-newsletters
You May Also Like
---