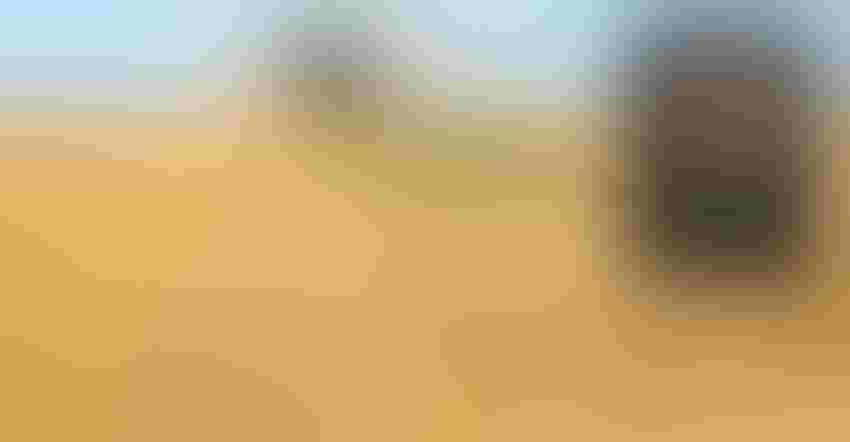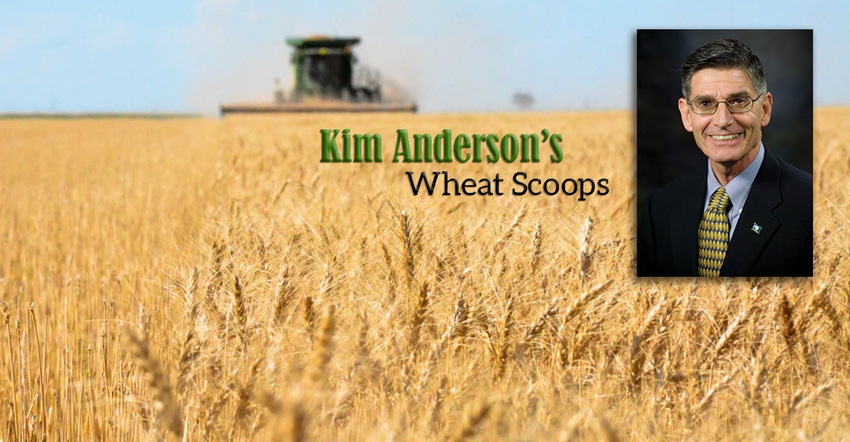 Starting in June 1988, selling wheat in one-third lots (one-third each in June/July, September/October, and November/December) has been recommended. Selling Oklahoma wheat at harvest has also been a recommended strategy. The one-third strategy worked relatively well until 2008.
During the last 12 wheat marketing years (June 2008 through May 2020), the single best time to sell wheat has been between June 1 and August 31. In six of the 12 years, June had the highest average monthly price. July had the highest monthly average price in one of the 12 years. August had the highest average monthly price in three of the 12 years.
September had the highest average price in 2012, and May had the highest average price during the 2011/12 marketing year.
If wheat had been sold during the same month every year for 12 years, August had the highest average ($5.78) followed by June ($5.74) and July at ($5.71). The average September price was $5.46 followed by January's $5.45. October, November, and December all had an average price of about $5.30. In reality, five cents per month should be subtracted from the average wheat prices for each month the wheat was in storage.
What the June 2008 through May 2020 price movements imply is that a sound selling strategy may be to sell one-third of the wheat in June, one-third in July, and the final one-third in August.
If long-term (five or six months) storage is in your marketing plan, consider selling all the wheat now and buying KC Dec or March at the money call option contracts. Selling wheat will save about 5 cents per month storage and, if production loans may be paid off, another penny per month.
At this writing, the 470 KC Dec call premium is 28 cents, and the 480 KC March call option premium is 33 cents. The KC Dec call option expires on November 20, 2020, and the KC March contract expires on February 19, 2021.
Starting storage and interest costs on June 20, 2020, and holding the option until expiration, the KC Dec option saves 30 cents, and the KC March saves 48 cents storage. Also of note is that the option contracts may be sold at market value anytime between purchase and expiration.
The current wheat supply and demand situation supports selling wheat (I would still stagger the sales). The signals include projected record world wheat production and stocks, projections for Black Sea exporters to produce the second-highest wheat crops and wheat exports on record, projected Australian wheat production of 955 million bushels compared to 558 million bushels last year, and Australian wheat exports projected to be 625 million bushels compared to 338 million bushels last year.
The carry (spread between July and December contract prices) is 21 cents (December over July) compared to 33 cents last year. The KC July basis is a minus 28 cents compared to a minus 10 cents last year. Last year, the market supported grain handlers buying wheat for storage. The market is not paying full carry (storage) costs this year, and cash prices are lower ($4.12 compared to $4.66 last year).
Figure 1 shows that between June 16, 2019, and September 1, 2019, wheat prices went from $4.66 to $3.65. Because of Australia's projected 400 million bushel increase in production this year, a price recovery such as the one observed during the 2019/20 wheat market is not very likely.
This year, selling wheat in thirds during the summer, or selling all wheat now and buying call options appear to be sound selling strategies.
Figure 1. Medford, Oklahoma daily cash wheat prices: June 16, 2019 – June 15, 2020.

About the Author(s)
Subscribe to receive top agriculture news
Be informed daily with these free e-newsletters
You May Also Like
---