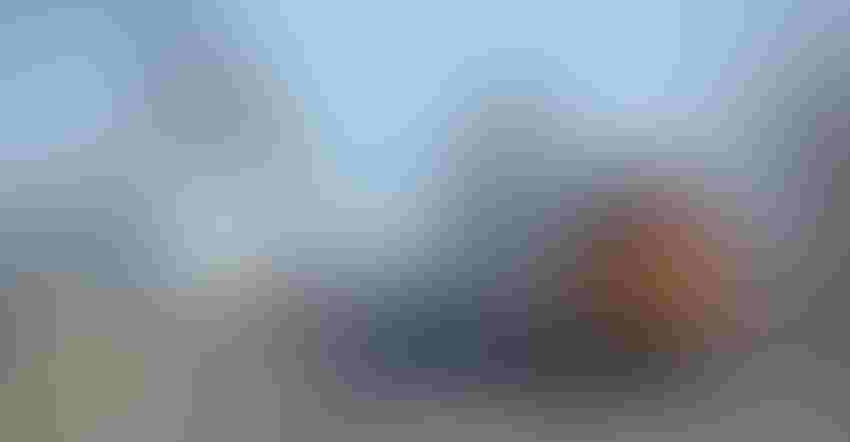 POSSIBLE DEAL: Trains are loaded with grain bound for overseas markets.
There's some good news on ag trade. President Donald Trump recently announced a trade agreement in principle between the U.S. and Japan.
The U.S. Wheat Associates said in a statement that the agreement will "keep exports of U.S. wheat flowing to a "very large and crucial market for U.S. farmers."
The agreement will also benefit corn, beef, pork, potatoes, dairy and ethanol, according to a statement from Sen. John Hoeven, R-N.D.
He said he hopes the deal will put pressure on China to reach an agreement, too.
"We will also continue working to advance the U.S.-Mexico-Canada Agreement," he said.
Wheat's take
"We are very happy that this agreement will end the growing competitive cost advantage that Canadian and Australian wheat imports got under the Comprehensive and Progressive Trans-Pacific Partnership (CPTPP) agreement," says Doug Goyings, U.S. Wheat Associates chairman and Paulding, Ohio, farmer. "We want to say 'thank you' to the negotiators at the U.S. Trade Representative office and at the USDA trade and foreign affairs office for working so hard to prevent more export losses for farmers like me."
"We applaud the Administration for completing this much needed trade deal with Japan," says Ben Scholz, National Association of Wheat Growers president and Lavon, Tex., farmer. "This is a huge win for those of us who grow wheat and all U.S. farmers and ranchers."
"Chief Agricultural Negotiator Gregg Doud and USDA Under Secretary Ted McKinney deserve special recognition for their efforts," says USW President Vince Peterson. "They immediately understood what was at stake for wheat farmers without a trade deal and made this outcome a priority. We also thank government officials and our flour miller customers in Japan for their forward-thinking approach to the situation."
U.S. wheat farmers in partnership with USDA's Foreign Agricultural Service have helped build a strong demand among Japan's flour millers for several classes of U.S. wheat grown in the Pacific Northwest to the Northern and Central Plains.
However, when CPTPP was implemented Dec. 30, 2018, without the U.S., the effective tariffs on imported Canadian and Australian wheat started to decline. Locked out of the agreement, U.S. wheat imports would have become less and less cost competitive to the point that Japan's flour millers would have no other choice than to buy the lower cost wheat from the CPTPP member countries.
The new agreement helps protect U.S. exports that represents about 50% of the sophisticated and demanding Japanese wheat market, with average annual sales of about 3 million metric tons that are currently worth about $700 million per year.
USW and NAWG believe that resolving such trade issues can again lift the rural economy by opening new markets for our wheat and other agricultural exports and increasing access in existing markets. The organizations would now welcome new trade negotiations such as with countries in the rapidly growing Southeast Asian and South American regions.
U.S. Wheat provided comments from its board and the National Association of Wheat Growers.
Subscribe to receive top agriculture news
Be informed daily with these free e-newsletters
You May Also Like
---