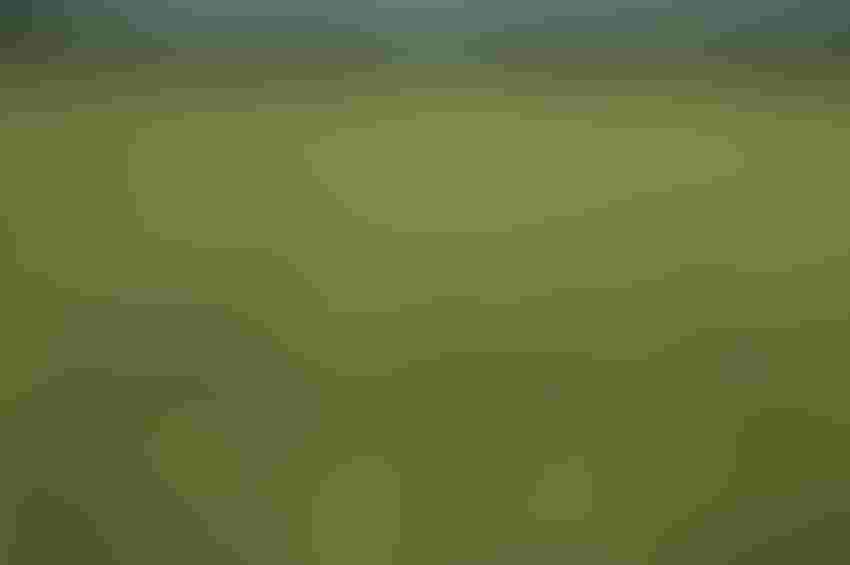 Ryegrass poking through the wheat canopy shows why farmers may need to rethink how they approach weed control in wheat.
Tennessee wheat farmers may need to rethink weed control strategies, says University of Tennessee weed scientist Larry Steckel, to manage herbicide-resistant weeds.
"Weed control has become more and more of an issue," says Steckel, "particularly ryegrass that has developed resistance to the herbicides we have been using."
Weed control in wheat depended mostly on ALS inhibitors — Power Flex, Finesse, Osprey — applied in the spring. "That worked well for years," Steckel says. "But about five years ago we started losing traction with these herbicides in wheat. A lot of folks switched to Axial, applied post-emergence in spring, but in the last few years we've seen less consistency with it."
He says the problem has been noted in Arkansas, "and I've seen some fields here showing resistance."
Steckel says wheat is an important crop for Tennessee farmers, especially the counties in west Tennessee and north to Kentucky. Weed management is a crucial factor in maintaining yield and quality.
"We have to break the model," he adds, "of just spraying in the spring."
He's recommending a pre-emergence approach, applying something like Zidua or Anthem Flex, as wheat begins to come up. "Application is a bit tricky," he says. "We need to wait after planting and apply just as the wheat comes up. Let the wheat get a start. We want to prevent ryegrass from coming up. That's the way we're going to have to tackle this going forward."
Steckel says "start clean, stay clean," is a critical approach to weed control across the row crop spectrum. "We haven't been doing that in wheat," he says. "We will have to start thinking about that in wheat if we expect to have any luck keeping weeds, especially some of these grassy weeds like ryegrass, but even poa (annual bluegrass) out of wheat.
"We have to break the model," he says.
Subscribe to receive top agriculture news
Be informed daily with these free e-newsletters
You May Also Like
---