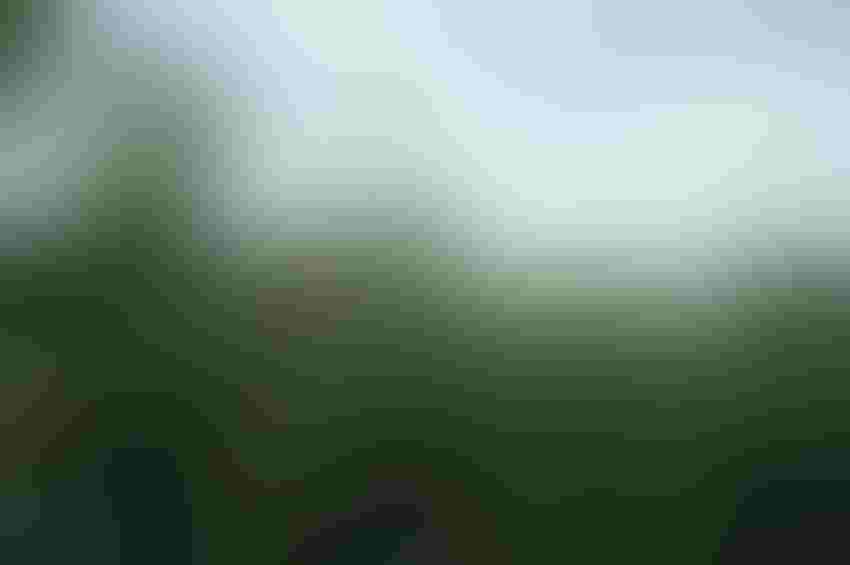 By the time wheat is ready to harvest prices could be close to $5.
A farmer asked, "What is the wheat price outlook, and how long will protein premiums last?" The answer is simple: Nobody knows.
Some market analysts predict prices anyway. The trade (buyers and sellers) uses information to determine how much wheat to buy or sell at any given time. Information is gathered from all over the world and analyzed to guide the buy or sell orders.
The result is that new information causes prices to go up (more buyers than sellers) or go down (more sellers than buyers). What makes prices change (today's price different from yesterday's price) is new information. New information will make tomorrow's price different from today's price.
If you buy this logic, then by default, prices cannot be predicted! Yet, to make land allocation decisions among different crops (wheat, corn, cotton, sorghum, etc.), prices must be predicted.  
An alternative to "predicting" prices is to use futures contract prices and/or forward contract prices. For example, at this writing wheat may be forward contracted for harvest delivery at Dacoma, Okla., for $4.65, corn may be forward contracted for $3.50, sorghum for $3.60, and soybeans for $9.30.
Forward contract prices are based on futures contract prices and local basis. For example, the wheat harvest price is based on the KC July contract price ($5.10) and minus 45 cents basis. The forward contract for corn price is the CBT December corn contract price ($4.10) and minus 60 cents basis. The sorghum price is the CBT December corn contract price minus a 50 cents basis. And the soybean price is the CBT November soybean contract price ($10.30) minus a $1 basis.
REFLECT TRADE EXPECTATIONS
Forward contract prices reflect the trade's expectations, minus some risk factors. Often, the outlook price is slightly higher than the forward contact price. The farther out the harvest (delivery) date, the higher the risk factor. The risk factor for wheat (June delivery) may be less than for corn or sorghum (September/October).
One thing that's known for certain is that harvest prices will be either higher or lower than the current forward contract prices. June wheat prices could be anywhere from $3.30 to $6.50.
For wheat harvest prices to be greater than $4.65, protein must average (the following numbers are "ballpark" estimates) above 12 percent, and test weight must average above 59 pounds. Below average production milling quality may also result in higher prices.
Protein premiums are expected to last through June, and probably into late July and/or early August. An average or better yield and quality U.S. hard red spring wheat crop could reduce or end protein premiums.
IMPACT OF PROTEIN
If 2018 hard red winter wheat protein is 11 percent or less, and/or the average test weight is less than 58 pounds, Oklahoma and Texas cash wheat prices could easily be below $4. In this case, the 2018/19 marketing year average price would be expected to be in the upper $3 to lower $4 range.
It prices are above $5 during June, any deviation from the $5 range will depend on the size and quality of the U.S. hard spring wheat crop and of the Russian and Ukrainian crop sizes and quality.
The accuracy of a predicted price is relatively low. The accuracy from predicting price directions that are dependent on changes in supply and demand are much higher.
Planted acres and crop conditions indicate that the odds are that the June 2018 Oklahoma/Texas wheat prices will be near the $5 level. The protein premium should hold until August.
Subscribe to receive top agriculture news
Be informed daily with these free e-newsletters
You May Also Like
---