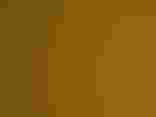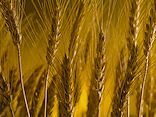 Despite a substantial reduction in Washington State University's budget for the current fiscal year, a new winter wheat breeder has been hired to lead the program.
Aaron Carter succeeds Stephen Jones in the winter wheat  breeding position. Jones has been moved to director of WSU's Northwestern Washington Research and Extension Center in Mount Vernon, Wash.
Bringing on Carter is in addition to the recent hiring of Stephen Guy, an agronomist formerly with the University of Idaho.
"One of the reasons I am delighted to be at WSU is because of the extraordinary effort in team being put together for wheat and other cereal development," says the former University of Idaho scientist.
The effort will continue "to provide varieties that will have an impact across the state for the "foreseeable future," he believes.
That comes as a relief to an industry concerned with deep budget cuts at WSU, which experienced the greatest reductions of any of the university systems throughout the Western Farmer-Stockman eight-state readership area.
"With the state of the WSU budget, to be hiring two new wheat breeders tells you how high the priorities of wheat are for the university," says Guy.
WSU wheat research also receives sizable financial backing from producers through the Washington Wheat Commission, which WSU senior scientific assistant Steven Lyon, lauded enthusiastically during a recent field day in Lind.
Following an update on variety development at Lind, Lyon added that "If we didn't get money from the Wheat Commission, this (variety research) wouldn't be happening."
The praised producers for supporting the commission with their check-off dollars, adding that "These are your test plots. All of the breeding work that goes on out here wouldn't be done as it is today."
Research bringing on new varieties is "paying you back," he says.
"It is an exciting time for Washington wheat with new breeders coming on and new ideas helping bring good changes" for the WSU program, adds Lyon.
Subscribe to receive top agriculture news
Be informed daily with these free e-newsletters
You May Also Like
---