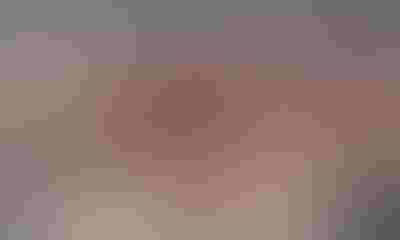 Brett Marsh, state veterinarian, was supposed to deliver a message to the Indiana Pork Producers annual meeting and conference on Tuesday, Jan. 19. He didn't make it - he was needed elsewhere. Marsh is deeply involved in implementing the plan to contain the first confirmed outbreak of H7N8 high-pathogenic avian flu in the U.S. this winter. It is the only active avian flu outbreak in the country.
He sent Denise Derrer in his place. She trained as an intern at Indiana Prairie Farmer in the late 1980s and has been the communication specialist for the Indiana Board of Animal Health for many years.

PREVENTION MEASURES: Producers whose flocks test clean for avian flu but who are in the control area in southern Indiana can still market mature birds. However, the flock must be retested every 7 days.
"The irony is that the presentation we prepared to give is on lessons learned from the avian flu outbreak in Iowa and Minnesota in 2015," she says. "We thought pork producers could learn from what was done right and wrong in those situations to help prepare for the next time some sort of emergency situation should break in the pork industry.
"Little did we know when we prepared this that we would be in the middle of our own avian flu outbreak when your meeting arrived."
Derrer updated farmers on the situation in southern Indiana before giving her prepared talk. Here are key points from her update:
1. The H7N8 virus found in the turkey flock in northeast Dubois County is not the same strain that caused havoc in the poultry industry in 2015.
2. The first official action was to declare a 10-kilometer quarantine zone radiating out from the infected, or index, flock.
3. All poultry flocks within that 10 –kilometer zone were tested. So far about 100 flocks tested negative, and nine tested positive. However, in eight of the nine flocks, the virus was determined to be low-pathogenic, not high-pathogenic. The status of the ninth flock has not yet been determined.
4. The index flock has been euthanized. Producers of the other nine flocks are choosing to do so as well. USDA provides indemnity payments in these situations, but only pays for live birds - not ones that have already died.
5. Derrer emphasizes it is safe to eat poultry products and there is little risk to humans from the disease.
6. The original zone has been expanded an additional 10 kilometers to further test flocks.
7. As of Jan. 19, 401,000 birds have been destroyed.
8. In most cases the birds are being composted on site, usually in the building itself, to help confine the pathogen.
9. Flocks wanting to ship out turkeys ready for market, even if they tested negative, must retest every seven days. Producers selling eggs can do so, but the flock must be tested within 24 hours of the eggs being shipped.
10. The Indiana state police are helping facilitate quick transfer of samples to the Purdue University Animal Diagnostic Lab for testing.
11. As of Jan. 19, more than 180 professionals from BOAH, USDA, and other local and federal agencies were at work in the affected zone.
12. Cold weather interfered with the foam method used for euthanizing birds. In some cases, it got down to destroying bird by bird.
Subscribe to receive top agriculture news
Be informed daily with these free e-newsletters
You May Also Like
---