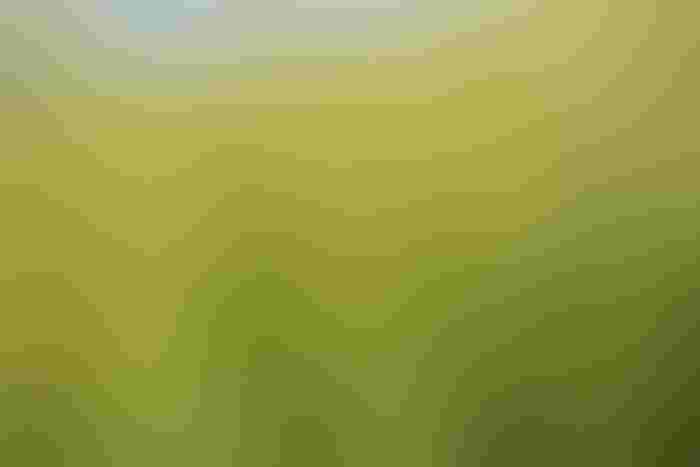 I've just finished a meeting where a producer asked, "Kim, I read yesterday that wheat prices will go above $6.00 this spring. What do you think?"
I had read the same thing a few days earlier, and replied, "Possible, yes. I just can't see it happening."
"Why?" he asked.
At this writing, the 2016 KC December wheat contract has the highest price ($5.24), which is 76 cents below $6.00. The March (nearby) contract price is $4.70, $1.30 below $6.00. Technical analysis (charts) shows price resistance levels at $5.00, $5.50, and $6.00, with $ 6.00 appearing to be the price level that separates low prices from high prices.
For the latest on southwest agriculture, please check out Southwest Farm Press Daily and receive the latest news right to your inbox.
Major reasons for continued low prices are massive world wheat stocks, a relatively high stocks-to-use ratio, and a relatively high dollar value.
The 2015/16 world wheat harvest is essentially complete. A record 27 billion bushel
 crop on top of a 2014 record 26.7 billion bushel crop on top of a 2013 26.3 billion bushel record crop has resulted in projected record ending stocks of 8.4 billion bushels. The record crops and ending stocks took cash prices from $9.00 (Feb. 9, 2011) to $4.08 (Dec. 2, 2015).
DOLLAR VALUE IMPACT
Also during that period, the index of the dollar compared to other major currencies increased from 77 to 100 (30 percent). On Feb. 9, 2011, the bid at the Texas Gulf was $9.83 (purchase price, not FOB vessel). On Dec. 2, 2015, the Texas Gulf price was $5.41. Without the 30 percent increase in the dollar index, the Dec. 2 price could have been $7.03, or $1.62 higher.
At this writing, the dollar index is 99.0. With a Gulf price of $5.41, each point change in the index (up or down) could result in a 5.4 cent change in price.
With the 2015/16 marketing year and world wheat harvest complete, demand and the dollar index will be the driving forces for prices until harvests begin in late March and April in India, Pakistan, North Africa, China, and other middle-eastern countries. Price bids may also be influenced by 2016/17 marketing year production expectations.
USDA's Winter Wheat Seedings (planted acres) estimates will be released Tuesday, Jan. 12. A Bloomberg survey of market analysts produced a 39.5 million acre average estimate of winter wheat planted acres, compared to 43.2 million acres last year. Hard red winter planted acres were estimated to be 29 million, compared to 29.7 million acres last year. Soft red winter wheat planted acres were estimated to be 7.1 million, compared to 10 million acres last year.
RECORD ENDING STOCKS
Hard red winter wheat planted acres maybe slightly less than last year, but the crop condition may be better. Nearly everyone knows that the size of the crop is mostly determined by weather conditions in April through June.
With 2015/16 wheat marketing-year world wheat ending stocks projected to be a record 8.7 billion bushels, U.S. ending stocks at 911 million bushels, and with the 2016/17 winter wheat crop planted and mostly in good condition, KC contract prices have about a 20 percent chance of reaching $6.00 before June 2016.
If — and it's a capital IF — the dollar index declined from the current 99 to 77, the KC wheat contract price could reach the $6.00 level. Given that the Federal Reserve (Fed) is in the process of raising interest rates, a 22 point decline in the index is minuscule.
Can KC wheat contract prices reach $6.00 by April or May? Yes. But it would take a big change (loss) in 2016 world production expectations, and probably a lower dollar index. The odds are higher for prices to go above $6.00 after August 1, 2016. Even in that situation, a billion bushel reduction in world wheat production may be necessary.
Subscribe to receive top agriculture news
Be informed daily with these free e-newsletters
You May Also Like
---