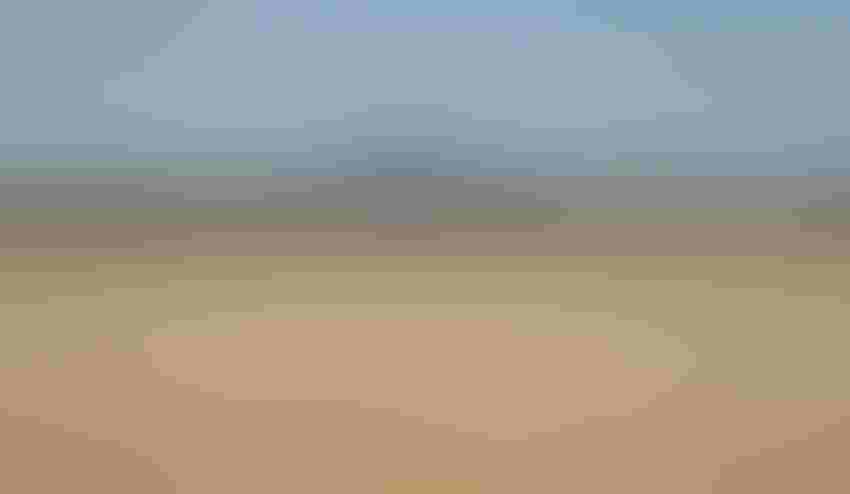 The most recent NASS numbers show 44,000 acres of durum harvested in Arizona this year (compared to 70,000 acres in 2018).
Arizona Grain Research & Promotion Council
There seems to be a difference of opinion when it comes to Arizona wheat production. One report indicates "2020 looks to be a much better durum season!" while another opines "I don't recall a gloomier period for growing small grain crops (as) virtually zero durum grain market incentives exist."
One of the best-selling books ever on the subject of differing numbers [How to Lie With Statistics, Darrell Huff] notes: "A difference is a difference only if it makes a difference"--- so it is true that one man's ceiling could be another man's floor.
Eric Wilkey, national chairman of the North American Grain and Feed Association, is also President of Arizona Grain, a company that purchases, conditions, and markets varieties of grains.
"Durum is the predominant grain production wheat in Arizona, a cash crop that works well as a rotation crop for vegetables or grown for forage," he says.  The most recent National Agricultural Statistics Service numbers show 44,000 acres of durum harvested this year (compared to 70,000 acres in 2018).  Arizona has harvested as many as 150,000 acres of durum (2008) and production varies depending on the world's supply.
"Demand for Arizona production has been all over the board depending on a myriad of variables, the most important being crop quality elsewhere like in  major North American production areas," he adds. "If Mother Nature treats them well and their quality is good, millers don't need to come to Arizona for our product.  But if bad weather shows up, we're the fall-back guys for quality --- and additional quantity."
Arizona wheat is in demand because minimal sprout damage, increased milling quality, test weight, and dark golden color, along with low moisture and high semolina yield, makes it a quality product sought by millers.
Highest quality
That opinion is seconded by Mike Ottman, Plant Science Specialist and Crop Production Expert at the University of Arizona: "Desert Durum is the highest quality durum in the world," he says, outlining six reasons for the title.
"Genetics is number one as varieties of Desert Durum have high intrinsic quality," he says. "The second is climate, since it's dry in Arizona, we don't have problems with grain sprouting in the spike or certain diseases that contain toxin-producing spores.
"Third is irrigation that ensures the crop doesn't run out of water and its kernels are plump.  Fourth reason is fertilizer, applied around flowering time, making sure the kernels have adequate protein content.  Number five is the farmers themselves, highly-skilled at producing a quality crop of durum.  And the sixth reason is our sophisticated grain industry preserving grain that can be identified by variety, a practice not common in other durum-producing areas."
Normal seasonal windows for Arizona growers run planting from late November into mid-January with harvest running from mid-May to end-of-June.  "That's the operative window for growers whether they're in California's Imperial Valley, Arizona's Yuma Valley, or the central area in Phoenix, Casa Grande, or Marana.  If you plant late, you start to sacrifice yield," says Ottman.
Wilkey views Arizona 2020 with optimism based on weather glitches elsewhere where durum was affected by snows and rain that diminished quality and increased crop loss.
But on the other hand is a significant mitigating factor --- carry-over statistics.  "We're holding about 55 million bushels and historically when markets get that kind of carry-over, prices are poor because of surplus.  Until we know precisely how much wheat was affected in the 2019 harvest, we won't know how markets will react. 
Carry-over supply
"We've had true high prices when carry-over stocks in the U.S. have dipped below 20 million bushels --- and we're over double that today --- so that's why I'm not overly optimistic."  Then he adds: "I also don't know enough yet about how the market will trade quality in the bins versus that coming out of the field, so that could be the optimistic part."
Growers at the ground level are working on gut feelings at the moment, thinking they need to grow some wheat, but looking at other crops that will yield best.  "If prices are at where they are today, they're probably saying they'll try to find the thing that loses them the least amount of money and they're not optimistic about wanting to grow durum.
"Stories about quality levels are being heard, but initial discussions of price have been pretty muted and they're trying to understand that today's market is different than it was before.
"There's so many moving parts in merchandising, you always have to figure out which ones are going to be impactful and which ones are extraneous for each new season.
"How high will prices go or will they even go up at all," asks Wiley.  "Will people really need to come and buy Desert Durum this year like they have in past tight supply conditions?
"We'll all trying to tease out those details because growers need to make informed decisions and be realistic in what the price outlook could be. The focus should be on making the best decisions without either missing an opportunity or taking undue risks by speculating."
No crystal ball
The Arizona Grain Research & Promotion Council exists to market the state's wheat and barley output and Allan Simons is Executive Director.  He says: "There's no crystal ball prediction of what 2020 will be like, but early indications are that desert durum should be a bit higher than last year --- although nobody knows how much higher at this time because there's nothing planted yet.
"Arizona's durum business is largely a pre-sold market with relatively little grain planted by growers who just take a chance on growing and selling.  Prices are now at $250 a ton, about $40 a ton better than last year, but well below the $300-$350 a ton offered in previous years.  So at this point, it's too early to predict the year ahead with any reasonable consonance.  It's anybody's guess."
Greg Viers is U.S. purchasing manager for Barilla America and a wheat grower in Iowa who is looking optimistically about Arizona prospects going forward. 
"Barillla looks to the desert region as a quality wheat bank and I think there's going to be a demand for quality.  Arizona is one big greenhouse and the world knows it's the place they can go to get quality durum and that will be needed next year because the northern plains crop just harvested is poorer than average.
"Arizona will be well positioned as long as enough acreage is planted and there's some volume to sell.  Farmers need to see some prices so they know they're not taking a gamble and I think they'll start seeing some demand probably after the first of the year."
Subscribe to receive top agriculture news
Be informed daily with these free e-newsletters
You May Also Like
---