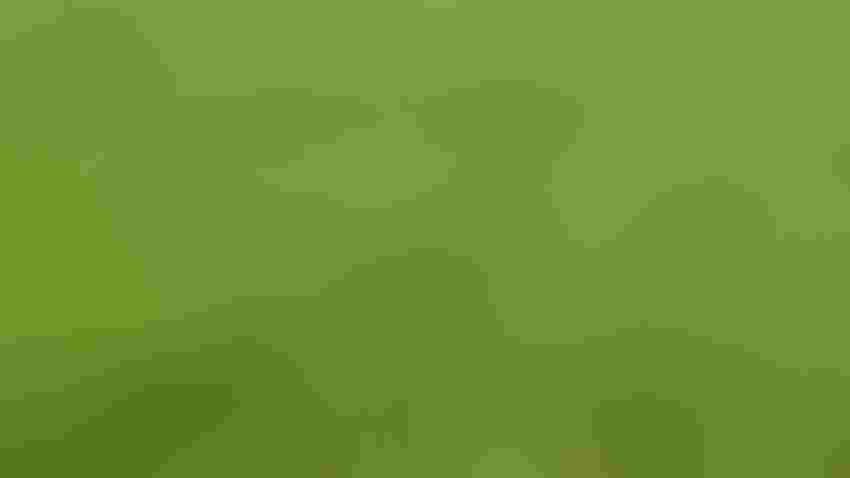 COVERS TO THE MAX: This 13-way cover crop planted after wheat in 2022 was off and rolling by mid-September. Following wheat, many more species that should be planted early become options.
Tom J. Bechman
by Amanda Kautz
Wheat acres have increased recently due to higher market prices. In the USDA Prospective Plantings report released March 31, acres for winter wheat in 2023 are predicted to rise 13% in the U.S. overall. In Indiana specifically, 440,000 acres are predicted to be planted, up from 290,000 in 2022.
If you're one of the farmers bringing wheat back to your rotation, it opens the opportunity for either double-crop soybeans or a summer cover crop. After wheat harvest, there is a large summer window left in the growing season. If you don't plant something, Mother Nature will produce a weedy field.
While double-crop beans may seem like the more profitable alternative initially, there are some disadvantages. The 2023 Purdue Crop Cost and Return Guide published in March this year estimates a $200-per-acre contribution margin on average soils for double-crop soybeans, assuming a July 1 plant date for beans. The big factor in this predicted profit is weather. Many years the plant date could be later, which means you'll need the weather to stay warm enough into fall for beans to reach maturity. You will also need adequate late rains during flowering and pod fill to get the predicted yield.
Additional labor and inputs will also be needed. Soybeans will draw from your "soil bank account." They will fix nitrogen and may produce some excess N but will not add much long term.
Another option: Cover crops
With cover crops after wheat, you do have to purchase and plant cover crop seed, but a cover crop will provide long-term soil benefits that are hard to pencil out in one year. Cover crops will help build soil organic matter and structure, and feed soil biology. They will also add nutrients as they decompose the next year. This will add to your soil bank account and build a more resilient soil to help withstand any future challenges, including extreme weather events. Cover crops can also add diversity to the rotation to help break pest and disease cycles.
Cover crops can also provide forage for livestock. If you're planning to graze, manage so the soil is not negatively impacted by compaction, and some cover crop will be left for cover and to provide other benefits. Keep a close eye on livestock, and pull them off when conditions reach the "stop grazing" point.
Split approach
Not persuaded to put all your wheat acres in cover crops? Consider a split approach. Put double-crop soybeans on your best fields, which will give you a better chance of a good yield and return on investment. According to the 2023 Purdue Crop Cost and Return Guide, there is a $149-per-acre contribution margin difference on double-crop beans between low-productivity and high-productivity soils.
Consider planting cover crops on marginal or problem fields that may not yield as well. This gives you a chance to build these soils and can lead to a better return on investment in the future. It also gives you the best chance to get maximum ROI on dollars spent for cover crop planting.
Kautz is the Indiana soil health specialist with the Natural Resources Conservation Service. She writes on behalf of the Indiana Conservation Partnership.
Subscribe to receive top agriculture news
Be informed daily with these free e-newsletters
You May Also Like
---