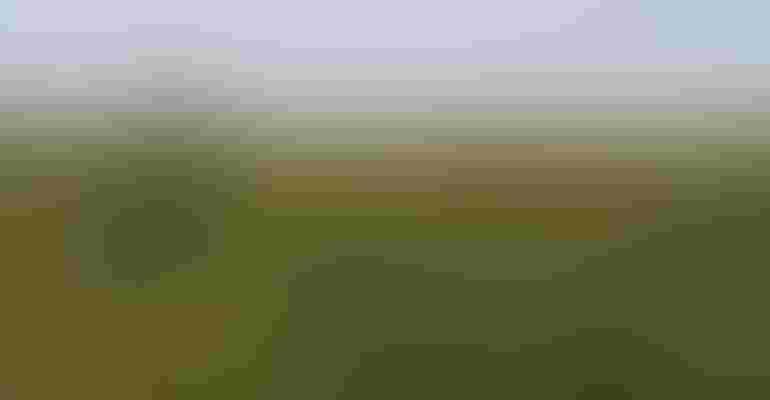 WEED SEED BANK: This year's escaped weeds are your roadmap to determining where you need to focus weed control efforts in 2020.
While 2019 is still fresh on everyone's minds, the time to start thinking about 2020 weed management is now. Evaluating what went wrong this year and why it happened can help plan for next year's challenges.
This year had widespread weed control failures and struggles unlike those seen in recent years. Delayed fieldwork and planting, constant rainfall, and other struggles provided weeds the upper hand since the start of the growing season, and we can see the results of the weed success in many fields now.
Delayed fieldwork. This left many fields without tillage or early-season burndown herbicide applications until well into May or later. Uncontrolled winter annuals like horseweed (marestail) were a common sight in soybean fields. Managing these species in the fall after harvest can help reduce the burden of timely management in the spring.  Early-season weeds such as lambsquarters and giant ragweed often grew large enough in spring 2019 to complicate establishing a weed-free seedbed before farmers could get in the field.
Late planting. Farmers were scrambling to get crops planted before too much yield potential was lost or before the crop insurance cutoff dates. Late planting tempted some farmers to prioritize getting the crop in the ground and skip the preemergence herbicide program for an early postemergence timing instead.
While most fields received a timely preemergence herbicide application, some herbicide applications were delayed until well after crop planting. In these instances, weeds gained a serious advantage of having larger populations and bigger weeds present in the field for postemergence herbicide applications, as well as fewer effective options available for tough weeds like waterhemp in soybean fields. We cannot emphasize it enough: soybean fields can no longer be planted without the accompaniment of a strong and effective herbicide program, beginning with an effective preemergence application. The days of effectively 'rescuing' fields with postemergence herbicides are over.
Constant rainfall. The ongoing precipitation allowed weeds to break through residual herbicides sooner than in more typical years, resulting in shorter windows of weed control. This allowed weeds to grow too large for effective control by the time postemergence applications were made in some situations.
Clouds and cool conditions. Cooler-than-normal temps created a less-than-ideal environment for many herbicides to work as well as they normally should. While suspecting herbicide resistance is warranted, the unfavorable environmental conditions may be responsible for control failures, particularly where applications were made to large weeds.
Herbicide resistance. Weeds becoming resistant to herbicides is an ever-increasing concern for Iowa farmers and is common in weed populations across the state. Weed resistance to herbicides typically starts in discrete patches, and dead weeds can often be found adjacent to similarly sized plants that survived applications. The University of Illinois can test waterhemp and Palmer amaranth vegetative tissue for herbicide group 9 and 14 resistance for a nominal fee.
While many of this year's struggles with weeds come down to the poor environmental conditions, farmers have some control over how they choose to prioritize weeds in their total crop management program. Some of these weed control issues are inevitable in a year like this, but programs built with strong preemergence herbicides give growers greater flexibility and reduce risks of weed escapes.
This fall is the last opportunity to determine why weed control was less effective than desired and is your opportunity to begin planning for better weed control in 2020. Remember, fields with high numbers of escaped weeds in 2019 will likely have much larger weed populations and require more intense management next season.
If escaped weeds aren't controlled prior to seed production, keep in mind that combines are one of the best ways to spread weed seed. If there is a confined patch of weeds, consider going around the weed patch to prevent spreading weed seeds throughout the field. Consider harvesting order, too. To keep clean fields clean, you can combine weedy fields last to reduce the spreading of weed seeds from field to field. 
Anderson is the ISU Extension field agronomist for central Iowa. Contact her at [email protected].
Subscribe to receive top agriculture news
Be informed daily with these free e-newsletters
You May Also Like
---