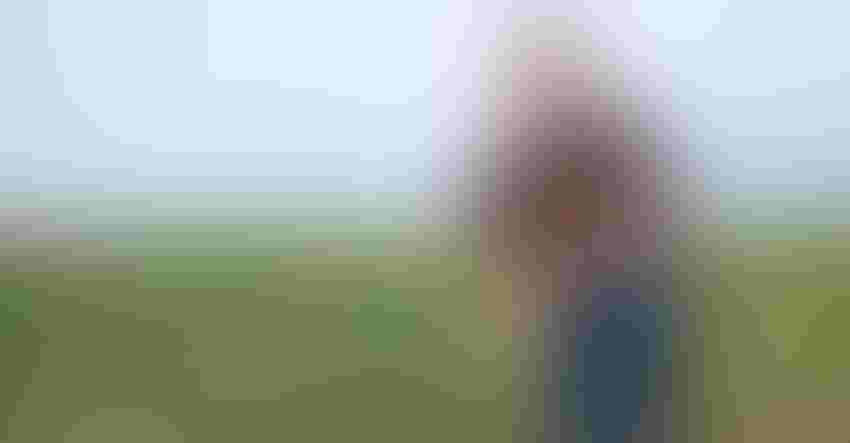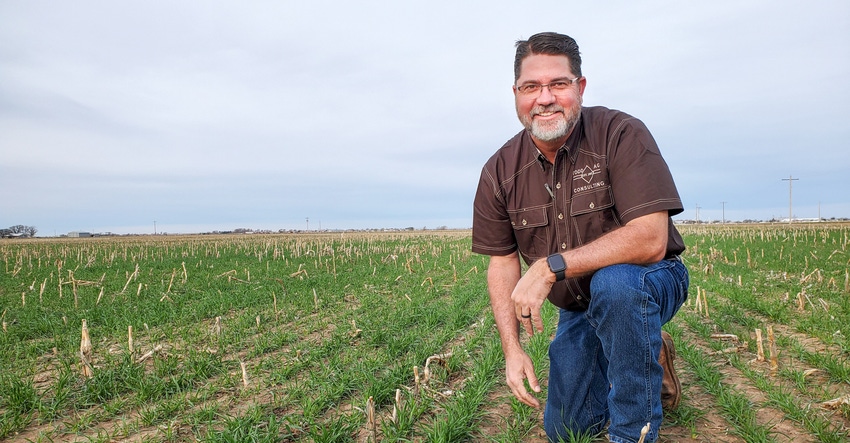 Todd Agricultural Consulting owner James Todd
Shelley E. Huguley
Like the playground bully, weeds, left untreated prior to planting, may plague a grower the rest of the season.  
"If we don't control the weeds now and we don't get a residual down, we'll be fighting those same weeds the rest of season, and we'll never catch up," says crop consultant James Todd, Todd Agricultural Consulting.  
Spring is a critical time for producers. "Most growers may not think about it that way, but right now we're putting our spring burn-down on our no-till, minimum-till, and strip-till fields.
"We have to start clean."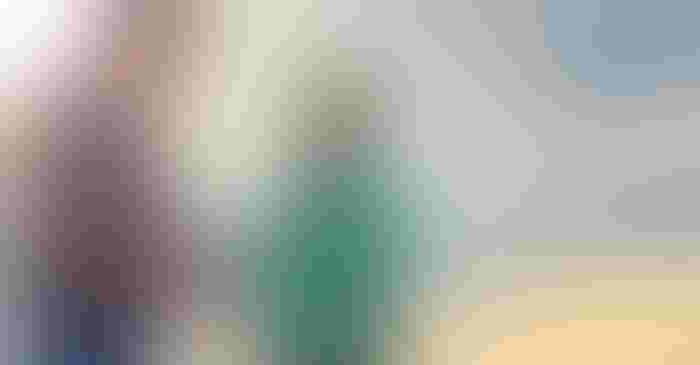 Todd and his entomologist, Lena Garrison, serve about 25 growers in about eight counties near Plainview, Texas. Planting season often coincides with kochia and pigweed emergence.  
"In 2020, dollars are a big concern," says Todd, who's been consulting area growers since 1992. "Starting out strong with a good residual is key to the weed control platform we're going to follow all year. That applies to corn, cotton, sorghum or whatever crop we're planting." 
Timing 
In a region often plagued by drought, this spring's moisture is a welcome reprieve. But, as Todd points out, it also means more weeds, which elevates the importance of timing.  
"Many herbicides have 30 to 45 days back to planting cotton or corn. So, growers need to cognizant of the calendar and when they think they may start planting their crops, so that they're not planting into that window where they can't plant." 
If a timely application isn't possible and the weeds are getting too big, Todd says, "Growers may have to call a friend with an airplane to help them out."  
Seed Costs 
As growers make production decisions, Todd urges them to avoid reducing seeding rates to save money. "In the end, especially with cotton, we can have maturity issues. Many times that can be tied back to a thin or poor stand." 
See, From clod cruncher to crop consultant, their role is evolving
Before a grower begins to plant, Todd says it's important that they to go through their planters and make sure everything is in good condition. "That's where we can save money on the seed, getting a good stand. If we don't get a good stand, it ends up costing us money." 
Corn 
Growers in Todd's service area primarily grow corn, cotton, grain sorghum, wheat, and alfalfa. 
Much of the corn is either white food corn grown for Azteca Milling, silage for dairies or grain fed to cattle.  
"With corn, our big weed is Palmer amaranth," Todd says. But controlling morning glories is another issue his growers face.  
"They are tough weeds to control in corn and cause problems at harvest. We have some good programs for that, but it's something we really try to stay on top of." 
Cotton   
In cotton, any weed is a problem, Todd says. "Palmer's a big one and kochia is, too. Since we've gotten this little bit of rain, kochia is already starting to emerge. If you don't catch them when they're small, you're going to find those same weeds until you get a plow in the field. They're just tough, and once they're over an inch tall, they're hard to control." 
Broadleaf resistance is an issue Todd and Garrison are seeing more often as they scout fields. "We see weeds we believe are becoming more tolerant to dicamba. As we think about 2020, dicamba resistance may be a real thing. I don't know when the shoe will drop, but we're definitely seeing where we're not getting the control we got two years ago," Todd says -- a real concern with corn and cotton production.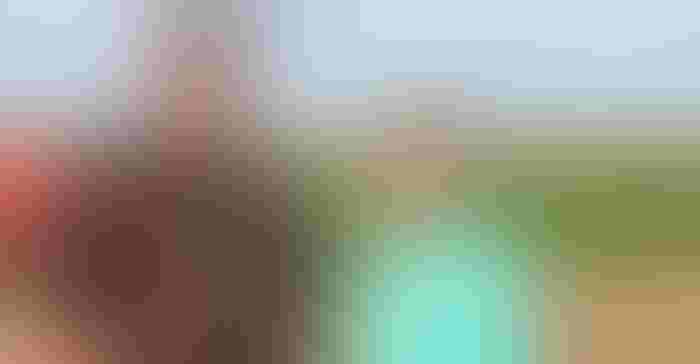 Pests 
High on the list of pesky crop pests are bollworms/corn earworms. "The BT technology is starting to fail," Todd says. "On the caprock, we haven't had BT failures in cotton, but we do have some clients off the cap, who, two years ago, had big issues with the Bollgard II. Last year, in corn, especially late corn, where we lost a lot of cotton (due to weather), we saw a lot of damage from earworms that went through the second-generation BT." 
Todd says they didn't see near the damage on the VIP corn. "We're telling our growers that we need to grow more VIP corn (rather than corn without it). As far as cotton, we're looking at the Bollgard 3, TwinLink Plus technologies that have the VIP in them. We're trying to be proactive and head off the problem. 
"The technology on the seed is cheap compared to calling in an airplane and spraying a foliar insecticide." 
The VIP technology is also more environmentally friendly, Todd adds. "We don't have to worry about affecting the beneficial populations." 
Sugarcane Aphid 
A costly pest threatening sorghum production on the South Plains is the sugarcane aphid. "You're standing in the middle of ground zero," Todd says, standing in a field with Garrison east of Plainview. "Every year, the sugarcane aphid seems to start in Hale County and spread from here. You can predict, almost to the calendar date, when they're going to start here, and then they spread. Panhandle growers don't seem to have the pressure we have year in and year out -- ours is a consistent population." 
To reduce the risk, Todd recommends planting early sorghum varieties. "Anymore, we're planting sorghum in dryland or light water situations. Where we've still got water, I think a grower needs to plant corn." 
If a grower decides to plant sorghum, Todd suggests planting a short-season hybrid and harvesting it by mid-August. "We seem to have a lot of pressure in mid-July, and then we hit a lag phase. But in the middle of August into the first of September, the populations start exploding." 
To avoid late-season applications, Todd recommends growers harvest their grain sorghum by the first of September. "There's something about sorghum that makes it more susceptible in certain growth stages, so a short season sorghum just shortens that window you've got to worry about control." 
Other insects on their radar this time of year are alfalfa aphids and weevils, adds Garrison.  
About the Author(s)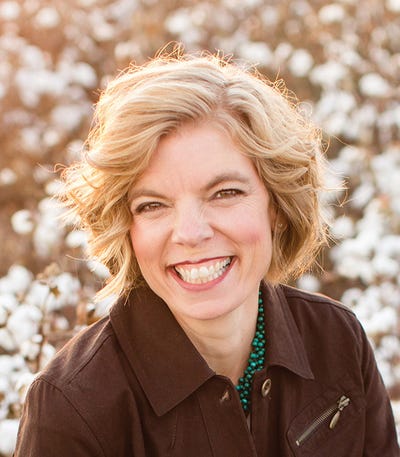 Editor, Southwest Farm Press
Shelley Huguley has been involved in agriculture for the last 25 years. She began her career in agricultural communications at the Texas Forest Service West Texas Nursery in Lubbock, where she developed and produced the Windbreak Quarterly, a newspaper about windbreak trees and their benefit to wildlife, production agriculture and livestock operations. While with the Forest Service she also served as an information officer and team leader on fires during the 1998 fire season and later produced the Firebrands newsletter that was distributed quarterly throughout Texas to Volunteer Fire Departments. Her most personal involvement in agriculture also came in 1998, when she married the love of her life and cotton farmer Preston Huguley of Olton, Texas. As a farmwife she knows first-hand the ups and downs of farming, the endless decisions that have to be made each season based on "if" it rains, "if" the drought continues, "if" the market holds. She is the bookkeeper for their family farming operation and cherishes moments on the farm such as taking harvest meals to the field or starting a sprinkler in the summer with the whole family lending a hand. Shelley has also freelanced for agricultural companies such as Olton CO-OP Gin, producing the newsletter Cotton Connections while also designing marketing materials to promote the gin. She has published articles in agricultural publications such as Southwest Farm Press while also volunteering her marketing and writing skills to non-profit organizations such a Refuge Services, an equine-assisted therapy group in Lubbock. She and her husband reside in Olton with their three children Breely, Brennon and HalleeKate.
Subscribe to receive top agriculture news
Be informed daily with these free e-newsletters
You May Also Like
---