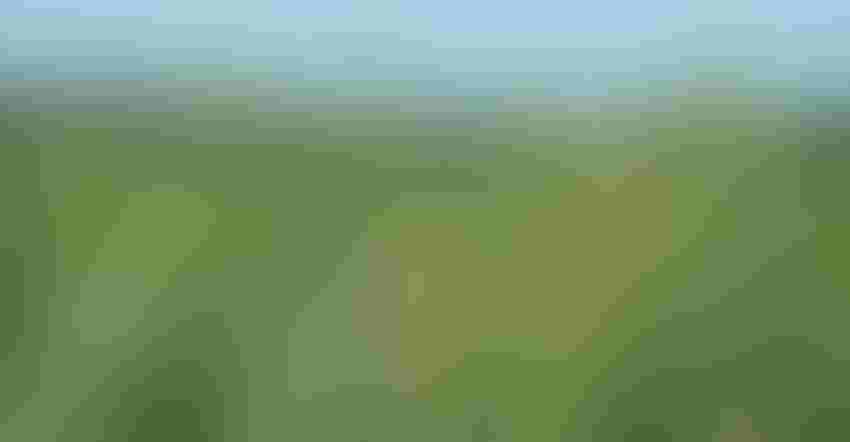 STOPPING RESISTANCE: A France-based startup has developed a technology that can target specific plant processes. Put to work on resistant weeds, it could make them susceptible to existing herbicides again. The tool can turn off the plant's ability to resist. The tech won't be available until later this decade.
Willie Vogt
Releases announcing new funding rounds for ag-focused startups pop up sometimes like mushrooms on a hot day. Yet there are some that capture greater attention. Today, Micropep technologies, a France-based startup, announced it had raised $10 million in an oversubscribed Series A investment. What brings attention to the startup is its innovative use of peptide-based biological products to boost plant health and take on tough-to-control weeds.
The funding came from Supernova Invest with participate from FMC Ventures, along with existing investors Sofinnova Partners and IRDI Capital Investissement.
For farmers the news from this development is that this startup is moving forward to field test it's approach to using peptides in a new way. Peptides are smaller than proteins, but contain amino acids and can influence cellular activities in a plant.
Related: Ag company fires up investment group
Micropep co-founders Jean-Phillippe Combier and Dominque Lauressergues were studying the role of specific microRNA in a plant microbiome. A lot of work is being done these days focused on the biological processes in a plant. What they discovered that what was once considered junk DNA turned out to be short sequences that could be active and code for small peptide sequences – or miPEPs. When applied to a plant they discovered there was a temporary boost to the corresponding microRNA's in the plant. It was a way to get at plant genes and expression of specific traits without touching DNA.
Those active miPEPs hold the potential to be sprayed on plants and provide very targeted activities.
Managing crop plant processes
Thomas Laurent talked with Farm Progress about the technology noting that the first potential commercial products won't likely hit the market before 2025. "We are working on a biofungicide first," he says. "We see other products – potentially for weed control – by 2027 or 2028."
He explains that the Series A funding will help the company go beyond proof of concept into field work to spray plants and determine response. "A plant cell is like a music orchestra, you have many different instruments (genes) that can play many different melodies – the germination concerto, the flowering symphony, etc.," he says. "But do to that, they cannot all play at the same time. They need a music conductor."
The microRNAs are like that music conductor telling one instrument to remain silent. The miPEPs are basically defining the speed or intensity at which the conductor can use. "These are very targeted based on the genome of the plant," he says.
For example, if a marker is identified for soybean nodulation, then a targeted miPEP could be applied to enhance that action during a key time in the plant's lifecycle.
Laurent notes that Micropep scientists have designed and tested hundreds of miPEPs targeting microRNAs regulating key plant traits including soil microbiome interaction, plant growth and plant immunity against disease. This is a very targeted approach to take on specific plant challenges.
How it might work against weeds
One topic that popped up in discussing the miPEP technology with Laurent is its potential use in controlling resistant weeds.
"We would spray the weed with a miPEP that would slow or stop the resistance mechanism in the plant," he says. "Then the farmer could use a lower rate of herbicide to control the weed."
He notes concern about higher rates of herbicides being used to tackle weeds like Palmer amaranth. With this approach, the resistance mechanism in Palmer could be targeted by the miPEP, and as the herbicide is applied the plant's defenses would not kick in. He explains this can be targeted just at Palmer.
Another benefit of this approach is that a miPEP is not a living biological product, which means it will be easier to mix with crop protection products during application. "We don't want to add another application pass for the farmer," he says.
In addition to targeting tough-to-control weeds, the technology can be used to boost plant immune response. Already, the company is testing an approach in tomatoes that would give the plant immunity to key diseases including botrytis, as an example. The firm is also developing sprays that can help soybean plants battle rust.
Boosting a plant's defenses against disease combined with effective fungicides can help reduce the crop protection product levels a farmer would have to apply, Laurent says.
While these new tools are a few years away, they show the level of specificity at work in agtech research. Micropep's approach could open the doors to a range of new ways to boost yields and control pests.
You can learn more at micro-pep.com.
About the Author(s)
Subscribe to receive top agriculture news
Be informed daily with these free e-newsletters
You May Also Like
---