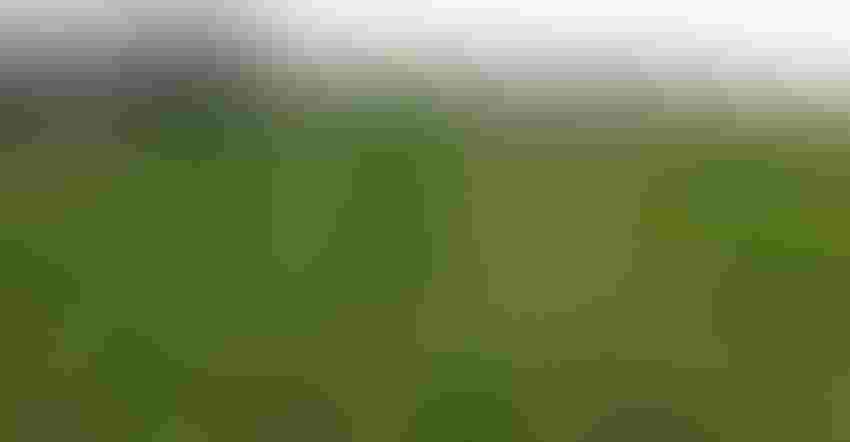 KEEP IT CONTROLLED: Marestail is a tough weed, but there are ways to keep it at bay, starting with an initial burndown this fall.
A look at the most recent Crop Progress Report for Pennsylvania shows that marestail, or horseweed, has started to emerge in some fields across the state and in other parts of the Mid-Atlantic.
Controlling this weed can be very challenging, as most farmers already know, but the sooner you try to control it the better.
Most fall-emerged plants survive winter and become harder to control in spring, according to Penn State Extension.
Seedlings have small lobed leaves that grow into rosettes. The rosettes will then "bolt" into upright stems that produce up to 200,000 seeds and reach up to 6 feet tall.
Once plants grow above 5 inches tall, they are very difficult to control with herbicides alone, according to Penn State Extension.
Dwight Lingenfelter, Extension weed science educator, says that farmers should use an inexpensive weed control program in fall and "really go after it" with effective spring burndowns and residuals.
"Cover crops can be useful as well, especially a thick cereal rye in combination with 2,4-D or dicamba sprayed in the fall or early spring before the rye gets too tall and the herbicide gets intercepted," he says.
Here are other tips for effective fall marestail control:
Keep costs low
The cost of fall herbicide treatments should be in the range of $4 to $12 an acre.
Glyphosate, plus 2,4-D can be an initial low-cost option that provides control of a relatively broad spectrum of weeds. In most cases glyphosate won't provide control of marestail but it can broaden the weed control spectrum.
Products that contain chlorimuron, such as Canopy, tend to provide the most residual marestail control into spring. But there are areas of Pennsylvania and Delmarva that have ALS- and glyphosate-resistant marestail, so chlorimuron or other ALS herbicides (group 2) would not provide control in these situations.
Two-pass burndowns are most effective
Fall-only burndowns generally do not provide enough control of marestail into next season.
Two-pass burndown programs — fall followed by spring applications — are better at obtaining season-long horseweed control.
If applying a fall burndown, select the right product based on the crop you intend to plant next spring. For example, don't apply a Canopy product if you're going to plant corn.
Use 2,4-D in cereal rye
If the field is planted to cereal rye, the use of 2,4-D or dicamba may help control marestail, though spring applications may be better.
Also, Authority MTZ has a label for use in rye cover crops and can be applied once the rye is a few inches tall (two or more leaves). This will provide residual control of marestail but does not have foliar activity. Keep in mind, though, that this label only applies to Maryland, Delaware and Virginia.
About the Author(s)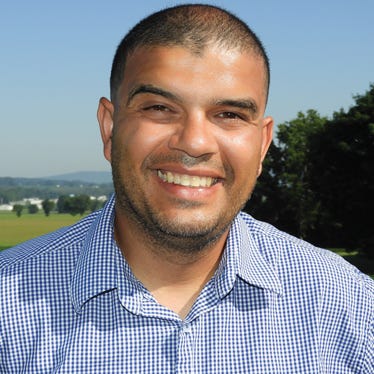 Editor, American Agriculturist
Chris Torres, editor of American Agriculturist, previously worked at Lancaster Farming, where he started in 2006 as a staff writer and later became regional editor. Torres is a seven-time winner of the Keystone Press Awards, handed out by the Pennsylvania Press Association, and he is a Pennsylvania State University graduate.
Torres says he wants American Agriculturist to be farmers' "go-to product, continuing the legacy and high standard (former American Agriculturist editor) John Vogel has set." Torres succeeds Vogel, who retired after 47 years with Farm Progress and its related publications.
"The news business is a challenging job," Torres says. "It makes you think outside your small box, and you have to formulate what the reader wants to see from the overall product. It's rewarding to see a nice product in the end."
Torres' family is based in Lebanon County, Pa. His wife grew up on a small farm in Berks County, Pa., where they raised corn, soybeans, feeder cattle and more. Torres and his wife are parents to three young boys.
Subscribe to receive top agriculture news
Be informed daily with these free e-newsletters
You May Also Like
---