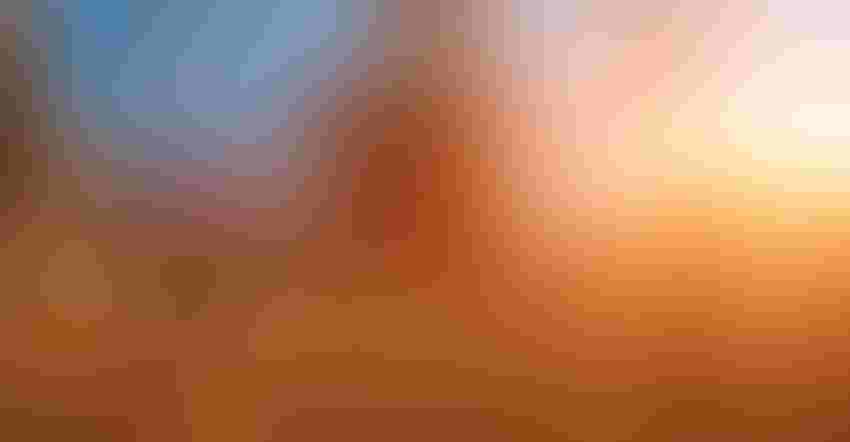 Winter wheat will soon be going into the ground on many farms, creating an opportunity as a cover crop, a cash crop or even a feed option for livestock farmers.
Two new options farmers will see this year are from Syngenta, which has added two soft winter wheat varieties to its AgriPro line for the Eastern market.
SY 576 and SY Richie will both be available as a limited launch for 2020. Both varieties were developed to address specific production challenges within the Eastern winter wheat market, according to a company news release.
SY Riche is a good fit for delayed planting with good test weight and tolerance to barley yellow dwarf virus. It's designed for more southern climates, although it has seen limited success in Maryland and Delaware.
SY 576 has been adapted for a wider area spanning from Illinois to Pennsylvania and south to North Carolina. It has "excellent" stalk strength, good scab tolerance (fusarium head blight), and resistance to leaf and stripe rust.
Ken Davis, Syngenta's account lead for Eastern soft, says it takes about six to seven years to get a wheat variety to market. The first three years are spent in purification and selection, then two to three years of field and yield testing.
The development of wheat starts at the company's breeding station in Highland, Ill. There are also two satellite breeding stations in Indiana and northern Arkansas.
"The ideal place to grow 576 is a full-season option in terms of maturity," he says. "You want this variety on time, or when the first is in the ground. Get it started early in the fall, get established in the winter. Keep it in an area that is well-drained."  
In 2018, company test plots varied greatly showing 576 yielded 77 bushels an acre on plots in Warsaw, Va., up to 105 bushels an acre on plots in Mount Joy, Pa.
Davis attributes the lower yield in Virginia to stripe rust and yield rust issues the year before. The Mount Joy plot had scab issues, but this is where the value of 576 showed, he says.
"The defensive side of 576 comes out. Just its defenses on those diseases," he says.
Soft red winter wheat is typical for the East where the environment is best for soft red varieties. End markets are cookies, crackers, pastries and some feed.
Breeding for disease resistance
Paul Esker, Extension field crops specialist for Penn State, says scab resistance is one of the most important things companies are focused on when developing new wheat varieties.
"They also typically breed for other diseases like powdery mildew, among others, since we can see yield loss due to several of the foliar diseases," Esker writes in an email.
Richie and 576 were included in the university's winter wheat trials for the first time this year. Both varieties were tested at the university's Rock Springs research farm. Richie headed on May 24 while 576 headed on May 28.
Richie yielded 86.9 bushels while 576 yielded 85.7 bushels, which was the average wheat yield in the test.
Valuable in rotation
Esker says that winter wheat has become valuable in Eastern crop rotations that are typically no-till and include corn silage and cover crops.
But there are things to be weary of.
"It does pose some challenges since we know that for things like fusarium head blight, the pathogen that causes this disease in wheat is the same organism that causes gibberella ear and stalk rot in corn," he writes. "We often have fields that are in close proximity and we usually work from the assumption that inoculum is not the limiting factor. All this means is that we have to think about variety selection and then in-season management decisions that are driven by things like risk models.
"Nonetheless, in my opinion there is high value to maintain winter wheat in the rotation as the overall benefits are very important for a place like Pennsylvania."
Subscribe to receive top agriculture news
Be informed daily with these free e-newsletters
You May Also Like
---