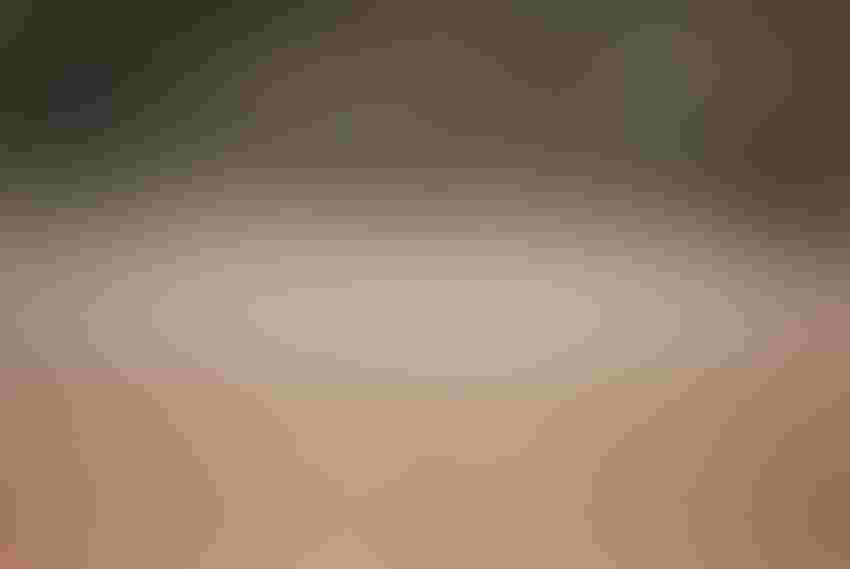 One of the best things about being an Extension specialist at the University of Georgia is the opportunity on a daily basis to learn new things.  This is accomplished via the numerous interactions I have with people, the problems that I encounter and the research that I conduct in response to those problems. 
In my 30 year weed science career, there has never been a shortage of questions that need to be answered.
One question that I am frequently asked by growers is "What is the best type of nozzle to use for weed control?" There is no simple answer to this question and it has become an even more complicated question since the new auxin technologies require the use of very specific nozzles. In fact, a more common question these days is "Can I use my auxin nozzles for everything?"
A few years ago, my response to the first question would have been that I have used a simple flat fan nozzle (XR or DG) with good success in nearly all of my weed science research trials.  My response today has changed, though, since I started doing more work with different types of nozzles, again in response to the new auxin technologies. Currently, I use an AIXR nozzle for most of my research because it provides an acceptable level of both coverage and drift protection.
In the last several years, I have focused a portion of my research attention on the newer, coarser droplet nozzles (≥ 404 microns) that are now required for use in 2,4-D or dicamba tolerant crops.  Specifically, I have been interested in how these nozzles would perform when applying herbicides typically used for weed management in peanuts.  Historically, contact herbicides such as Cobra (lactofen), Gramoxone (paraquat), and Ultra Blazer (acifluorfen) have performed better when applied using a nozzle that produces a medium size droplet (236-340 microns).
To date, small-plot research with these coarse droplet producing nozzles has been very positive.  In general, these nozzles have performed similarly to flat fan nozzles when applying the UGA recommended peanut herbicide programs.  I have talked about these small-plot results in a previous edition of my column (November 2016).  It is important to note that I have occasionally observed a reduction in annual grass control with the coarse droplet nozzles when used in peanuts.
In 2017, I wanted to prove (or not) that similar results would occur on the farm when using a commercial sprayer. Working with the Miller County UGA Extension agent Brock Ward and one of his outstanding peanut growers, we compared the performance of a flat fan nozzle (XRC-11005) to a new twin-jet nozzle (TTI60-11005) using a John Deere R4030 sprayer.  
Spray card analysis indicated that the TTI60 nozzle provided better coverage and produced larger droplets than the XRC nozzle (Figure 2).  Additionally, no major differences in weed control were observed between these two nozzles when peanut herbicide programs were applied in a commercial field.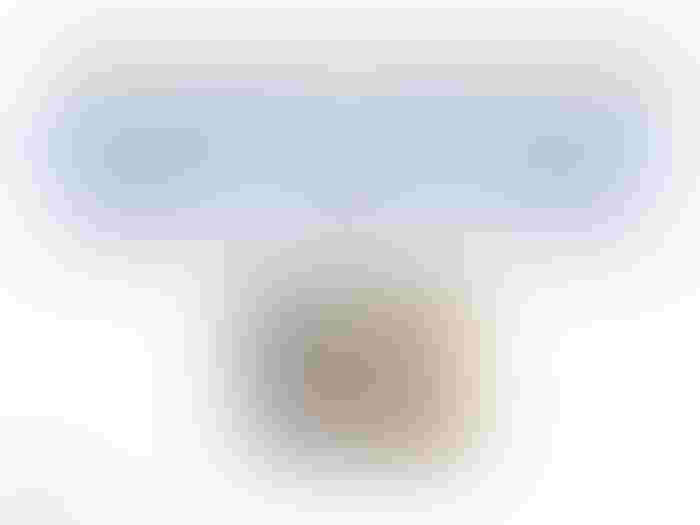 Although these results are also very positive, I would like to do more large-plot research with commercial sprayers before I will feel 100 percent comfortable with these coarse droplet nozzles in peanuts.  I think that some of my colleagues in entomology and plant pathology are doing similar work.   
Although I have not really provided a definitive answer to my original questions, nozzle technology has come a long way in the last decade.  If you are striving to have the most-effective weed control program possible, the days of using just any "ole" nozzle are gone. 
With today's technology, spray booms can be equipped with multiple nozzles to provide the optimum combination of coverage and drift protection needed for different products.  All of the major nozzle companies (Greenleaf, Hypro, John Deer, Lechler, TeeJet®, and Wilger) can easily provide you with a plethora of information about their nozzles and where they might be best used. 
As always, good weed hunting.
Editor's Note: The TTI60 twin jet nozzle has not yet been approved for use in 2,4-D or dicamba-tolerant crops.
Subscribe to receive top agriculture news
Be informed daily with these free e-newsletters
You May Also Like
---