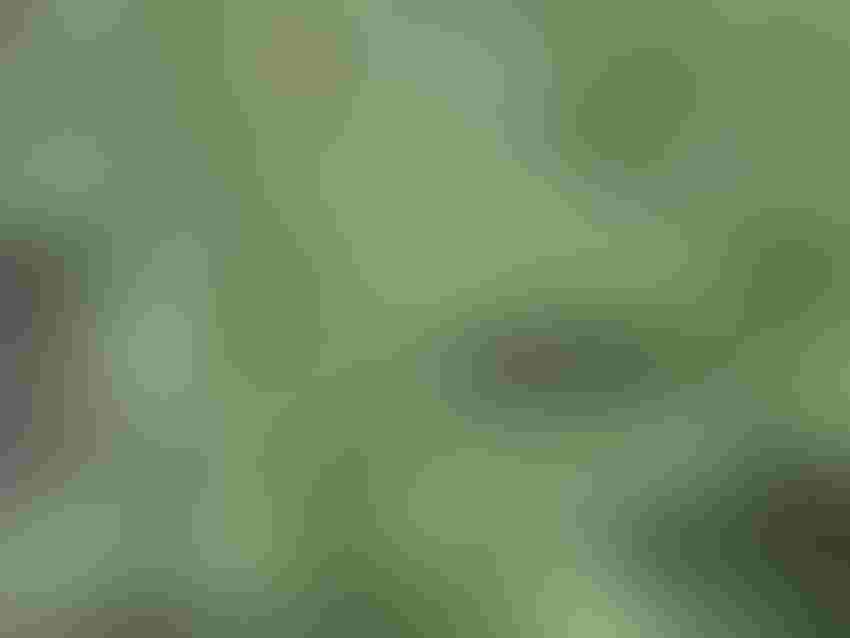 By Amanda Bachmann, Gared Shaffer, Nathan Edwards, Laura Edwards, and Paul O. Johnson.
The South Dakota Department of Agriculture adopted the 2018 federal label for the dicamba herbicides: XtendiMax, FeXapan and Engenia. There are substantial changes from the 2017 label—especially in regards to weather. This is a summary of the 2018 label requirements along with SDSU Extension's research-based suggestions for safe and legal spraying.
Inversions
These products, like many other pesticides, should never by sprayed in inversion conditions. To improve the odds of avoiding an inversion:
Never spray from sunset to sunrise.

Avoid the hour after sunrise and the hour before sunset. Most inversions (and nearly all strong inversions) occur during these hours or at night.

Never spray in winds below 3 mph.

Avoid spraying in temperatures less than 3° F over the morning low.
Wind speed
On the 2018 labels, applications of these products should never take place above 10 mph or below 3 mph. Boom height wind speed needs to be measured and recorded to satisfy label requirements. That said, a meaningful measurement of wind speed taken at 24 inches over soybeans cannot be made, and SDSU Extension does not recommend that applicators rely on it. Use of data from a nearby professional weather station (National Weather Service or South Dakota Mesonet) with standard wind measurements should be used. It should be noted that the boom height wind speed is a requirement unique to these products; standard wind speeds should continue to be used for other products.
Rainfall
These products cannot be sprayed if rain is in the 24-hour forecast.
Temperatures
Air temperature should be recorded. Avoid spraying in high temperatures.
Timing
These products should never be applied after the R1 growth stage. Avoid spraying the last week in June or later; applications in this timeframe resulted in the majority of complaints in 2017.
Record keeping
Recordkeeping requirements in the 2018 label are significantly greater than the 2017 label. South Dakota requires records to be completed by the end of the application day. Commercial applicators must retain records of all applications for 3 years, and private applicators must retain records of restricted use pesticide applications for 2 years.
Vehicle speed
Never apply these products at speeds over 15 mph. Slow down when possible and avoid speeds over 5 mph on field edges.
Tank hygiene
Never cut corners on the clean out procedures specified on the labels. Tank contamination was the source of some issues in 2017.
Tank mixes
Use only approved mixes and always carefully check the label of each product for mix order. Performing a mix compatibility test is also advisable. AMS in particular, should never be used.
Sensitive vegetation
Never spray with winds blowing the direction of sensitive vegetation. Visit with neighbors and make sure to check the South Dakota FieldWatch website. Sensitive vegetation includes:
Non-dicamba tolerant field crops
Buffer zones
Never spray without a 110- to 220-foot buffer as specified by the label.
Nozzles and droplet size
Never use nozzles that are not approved for these products. A list of approved nozzles can be found at the chemical manufacturers' websites.
Other dicamba formulations
Never apply formulations other than these three approved products to dicamba-tolerant soybeans.
Subscribe to receive top agriculture news
Be informed daily with these free e-newsletters
You May Also Like
---