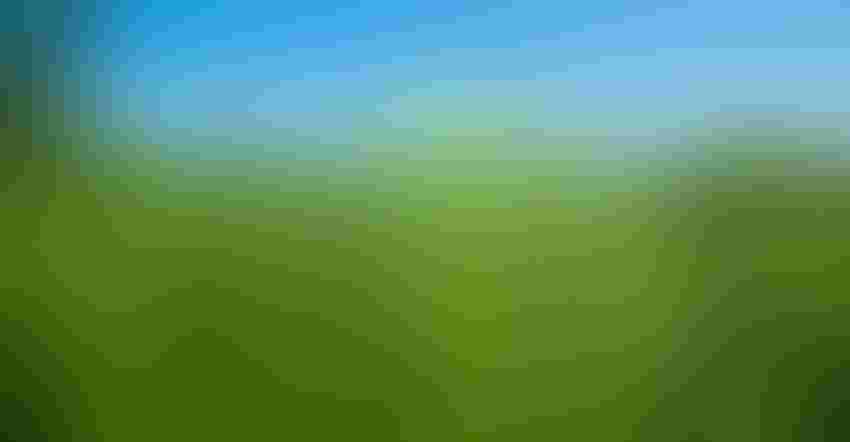 HEMP HEADACHES: Growing hemp for grain and fiber is seen by many as the future of hemp, but there are a lot of hurdles to jump, mainly on the production side.
University of Kentucky College of Agriculture
Hemp for cannabidiol production dominates hemp acreage in Pennsylvania, but how close is grain and fiber to becoming a big thing? If university research is any indication, it's still got a long way to go.
"A lot of work needs to be done. We're all patching things together as we go," said Alyssa Collins, director of Penn State's Southeast Agricultural Research and Extension Center, during a recent webinar on grain and fiber research in hemp.
Grain and fiber hemp are seen by many as the most promising parts of the hemp market because of its potential as an animal feed, as food, and its many other potential uses — and its potential to fit right in with Northeast crop rotations. But before the crop can be marketed, it has to be able to grow and thrive, and that's been a challenge for Collins and her counterparts in Extension.
For the past two years, Collins and others have taken part in a multistate trial to test dual-purpose hemp varieties — grain and fiber — along with field management techniques.
The results haven't been promising thus far, at least in Pennsylvania. Setting aside the fact that the seeds only came in May the past two years, leading to planting delays, they've had to till fields for weed control since no herbicides are yet labeled for industrial hemp.
This has led to challenges, Collins said, because it makes the fields susceptible to crusting after rain, making it nearly impossible for the seeds to punch through.
And bad establishment has led to weedy fields.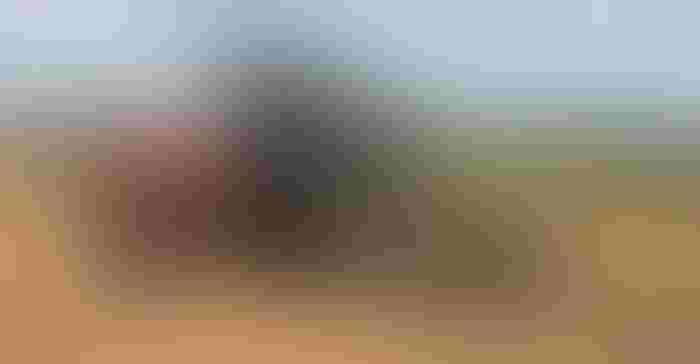 BREAKING THE CRUST: Late planting followed by rain has led to problems with soil crusting at the Southeast Agricultural Research and Extension Center, home to a grain and fiber hemp trial run by Penn State. Last year, researchers used a rotary hoe to help break the soil crust so the plants could break through easier.
Seed varieties from Canada, Ukraine, France and Poland were used in the trials. Because of poor emergence, Collins said that actual yields weren't measured, but two patterns did seem to emerge: Weeds are tough to control without an approved herbicide, and varieties that have grown well in Canada had a difficult time with emergence and growth — something to keep in mind if the target market is fiber.
By comparison, the tallest variety, at 4.5 feet, came from France, while the tallest Canadian variety couldn't even get to 3 feet tall.
There are likely many reasons for this, but Collins thinks that it might be because Canadian varieties are more photo sensitive and are accustomed to more hours of sunlight in summer, while European varieties may be less accustomed to long summer days.
The top producing grain, as measured in grams per 10 heads, was CFX 2 of Canada, coming in at 120.18 grams.
The trial was repeated last year in Landisville and Rock Springs, Pa., looking at establishment, field prep and other factors. There were planting delays in 2020, too, leading to many of the same problems seen in 2019. Rain fell after tillage, which led to crusting. So, the researchers used a rotary hoe on half of each plot to break the soil crust.
It wasn't fast enough. The weeds won out and overwhelmed the hemp plots. But even with this second year of disappointment, Collins, who is a plant pathologist, found even more clues as to what might be happening underneath the soil. She dug out hundreds of seedlings and noticed signs of damping off.
The seedlings were sent to a lab and are currently being cultured, but Collins said there are signs of Fusarium and Pythium.
This may help to explain some of the emergence problems the past two years and will likely lead to a better understanding of what diseases affect hemp for future years.
Planting the past two years took place in June, Collins said, and harvesting took place in September. Seed is scheduled to arrive this week, and she hopes to get planting rolling as soon as it arrives.
"This year's cultivar trials will be conducted at both SEAREC [Landisville] and RELARC [Rock Springs] and will measure the fiber and grain yield potential of about 15 cultivars, along with a few quality measures like stalk diameter, and disease and insect damage," Collins said. "I'm also looking at doing a somewhat larger trial to compare and demonstrate performance of a few dual-purpose cultivars at high and low seeding rates in a typical Pennsylvania no-till production system."
Looking nationwide
The multistate trial includes researchers from the University of Kentucky, Cornell University, Montana State University, Virginia Tech and North Carolina State University.
While the trials in Pennsylvania has been discouraging thus far, the other trials showed more promise or, at the very least, gave clues as to what systems might work depending on the location.
At the University of Kentucky, researchers have found that quarter-inch planting depth is generally recommended for faster emergence and better competition with weeds, but there are drawbacks — faster drying and bird feeding, and soil crusting losses after heavy rains are among them.
At N.C. State University, researchers have found that, in most cases, drilling rather than broadcasting was much more effective at getting plants established and led to higher yields, but it really depended on the variety.
"A lot of varieties performed equally well doing both approaches, but the grain types didn't like to be broadcast seeded," Collins said.
WEEDS WON IN 2020: With no herbicides yet approved for hemp and bad establishment of plants, weeds won out last year at the Southeast Agricultural Research and Extension Center.
Montana State University researchers looked at a conventionally tilled system with sprinkler irrigation and fertilizer, and compared early-May to late-May plantings. Fertilization was 100 pounds of nitrogen per acre and 40 pounds of phosphorus, with a seeding rate of 20 pounds per acre. Two varieties were compared.
The early-planted plots yielded almost double the amount of biomass and seed yield.
A much larger trial planted last year looked at 11 varieties with irrigation. The planting date was June 3. The average biomass was 6,518 pounds, and average seed yield was 1,219 pounds per acre.
Still, weeds had to be controlled using a hand hoe, and bird damage was significant.
Virginia Tech researchers, who've done a lot of work on weed control and herbicide use in hemp, have found that increasing seeding rates in grain and fiber to about 60 pounds per acre and planting as early as possible — when soil temperatures are between 45 and 50 degrees F — can do a lot for weed control.
They've also done some work on preemergent and postemergent herbicide tolerance in hemp, but they also noted that even if an herbicide is approved for the crop, buyers might not want it because of its marketability.
Subscribe to receive top agriculture news
Be informed daily with these free e-newsletters
You May Also Like
---