 Weed Scientist Pete Dotray, Texas Tech University and Texas A&M AgriLife Extension, Lubbock.
Shelley E. Huguley
When it comes to weed control, dicamba is good; 2,4-D is good. But they aren't standalone systems, stressed Weed Scientist Pete Dotray, Texas Tech University and Texas A&M AgriLife Extension, Lubbock.  
"There is no one recipe," said Dotray as he addressed a virtual audience during the recent Red River Crops Conference. "It depends on the primary weed that needs to be controlled, soil type, irrigation or not. We still have good older herbicides we can use to compliment these auxinic herbicides to get season-long weed control and not put too much selection pressure on the development of herbicide resistant weeds." 
Label Changes 
Before Dotray shared data from recent weed management studies in auxin technologies, he reminded viewers of the importance of upcoming auxin trainings and label changes for XtendFlex cotton in 2021 and for the next five years.   
The changes are as follows: 
The improved formulations are now specific to dicamba tolerant cotton and soybeans.  
A volatility reduction adjuvant is required in every tank. 
Xtendimax requires a drift-retardant agent (DRA). In 2020, users consulted the website to see if a DRA was required. In 2021, a DRA is required unless otherwise noted on the website. 
Buffer distances have increased.  
The cutoff date is no longer based on a planting date, rather a calendar date.  
Federal labels still have the restriction, "applications can be made one hour after sunrise and two hours before sunset." 
"I know some 24(c)'s are going to be filed. I know in Texas one was recently filed," Dotray said. "So, there could be some changes to what I've said, hence the importance of attending the auxin trainings." 
A 24(c) registration is for state-specific pesticide uses that don't have a Section 3 registration and include product uses that have not been reviewed and approved by the EPA.  
Weed management in auxin technologies 
Dotray and other weed scientists are observing weed control in auxin technologies in long-term trials. He said while the conclusions aren't earth shattering, there is some new information.  
"Looking at weed control over time, tillage and crop rotation and residual herbicides are all important," Dotray said. "Two years into the multiple-location trial the consensus is most effective weed control programs involve soil residual inputs, whether they're inputs preplant, at plant, postplant or early postemergence." 
In another multi-state study, two in Texas, Arkansas and in North Carolina, weed scientists are studying if over time weed seed amounts are influenced by different herbicide systems in XtendFlex cotton. 
"We're one year into this trial, but it's already clear, some of our most effective systems involved residual herbicides at plant and early postemergence. The weed seed numbers are going to decrease and I'm already anticipating, even after year one, we're already going to be observing changes in the weed seed populations," Dotray said. "This is a five-year study. The data will be forthcoming." 
Different Inputs 
Dotray also discussed the outcome of adding different inputs in both dicamba-tolerant and 2,4-D-tolerant cotton. Weed management with solely dicamba can always be improved with additional inputs, he said displaying the slide below.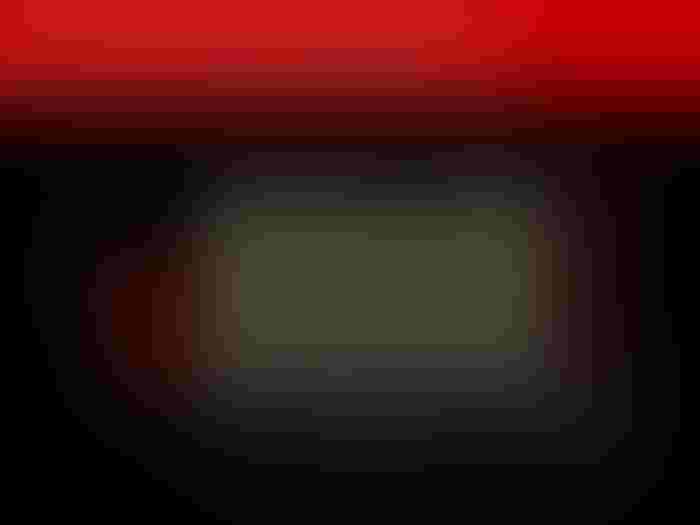 "Our Cadillac treatment on the far right, consisted of dinitroaniline preplant incorporated at plant herbicides like Caparol (Prometryn), and a soil residual herbicide applied early postemergence like S-metolachlor. The Cadillac treatment obviously provided the best control, but the interest was if we start backing away and eliminating some of the inputs, which inputs seem most important?  All combinations of three inputs are superior to two applications of dicamba alone."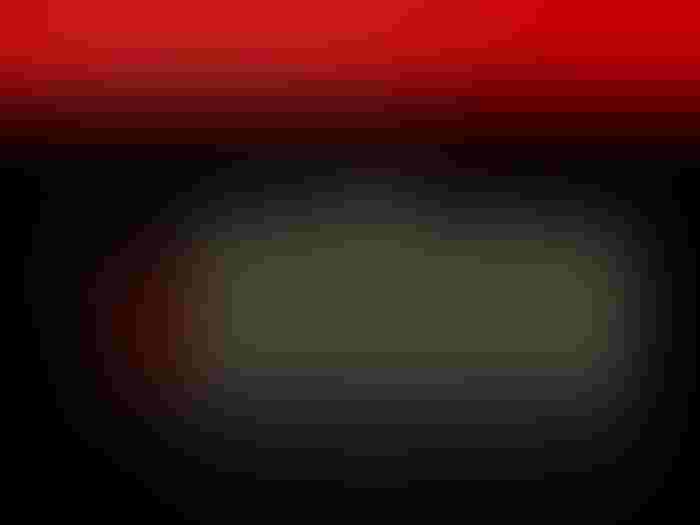 But what the data suggests, at this particular location, is using dinitroaniline preplant incorporated and tillage. When tillage isn't involved, Dotray said based on the production system, "that puts a little bit more dependence on the need for an additional residual herbicide." 
Weed size 
Replacing one of the dicamba applications with a different foliar herbicide has proven effective, Dotray said as he displayed a slide depicting Palmer amaranth sizes at initial application of 4 inches, 4 to 8 inches and greater than 12 inches.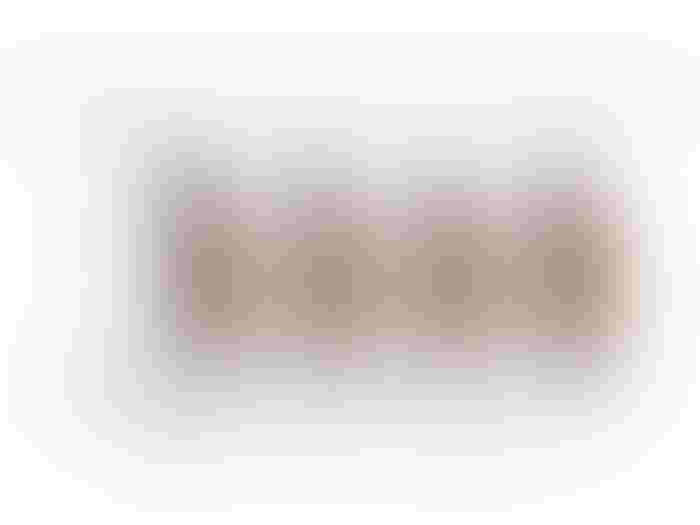 "Most effective control's when the weeds are the smallest. That's not new information but we need to stress that these particular herbicides are good, but they may not be great as far as their ability to control large weeds like experienced in the Roundup Ready era. So, weed size is important." 
Also, when comparing a sequential treatment of XtendiMax followed by XtendiMax and replacing one with Liberty (XtendiMax followed by Liberty or Liberty followed by XtendiMax), "we didn't lose anything in weed control." 
But Liberty has constraints, he noted. "We know carrier volume is important. The health of the weed is also very important. But this dataset, and I've seen several others like this, shows that we can use alternative modes of action, reduce some of the reliance on the dicambas with hopes of maintaining these technologies for a lot longer, as far as how they can effectively control weeds growing seasons down the road."    
Dotray also discussed data from an Enlist Duo trial. "Again, weed size is important. Weeds that were 3 to 6 inches tall--much more effective weed control following applications for small weeds."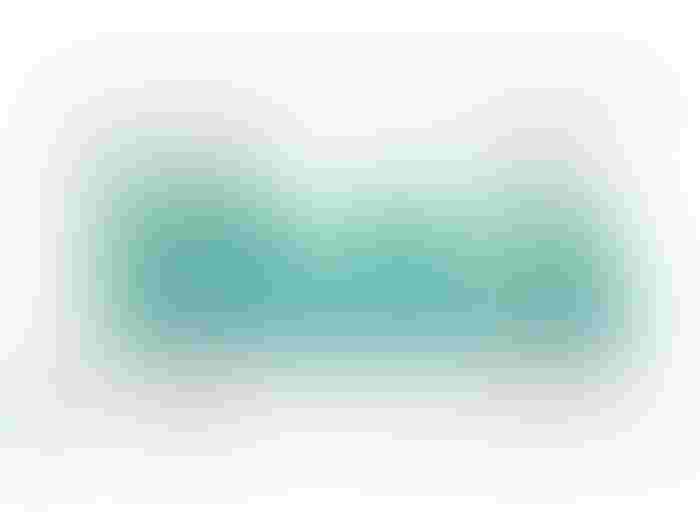 Similar to dicamba, rather than using sequential treatments of Enlist Duo, Dotray said adding an alternative mode of action such as Liberty, did not change the end result.  
Lastly, Dotray discussed data from a field trial in Halfway, that has a "tremendous population" of Palmer pigweed. "In this case, Engenia was our dicamba. Engenia followed by Engenia compared to Liberty followed by Liberty, we saw much better activity from the dicamba. Then we started introducing Liberty in one of those sequential timings and the control was certainly better than Liberty alone.  
"But the winner in this particular trial is when that first foliar herbicide contained a soil residual herbicide in the tank mix. In this particular case, we used Outlook." 
Warrant and Dual were previously used. "The importance of the  residual is that it extend the control a little longer into the growing season that may delay or possibly even replace the need for that second foliar application." 
For more information or to view the Texas A&M AgriLife handout, "2020 Weed Control Programs for the Texas High Plains Cotton Growers," visit https://bit.ly/3al5DmP. 
Subscribe to receive top agriculture news
Be informed daily with these free e-newsletters
You May Also Like
---