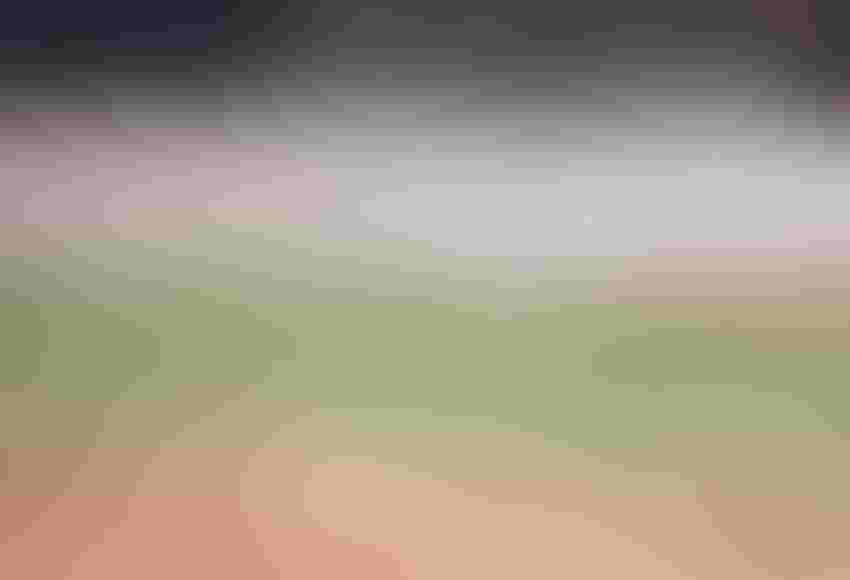 Continuing with excerpts from my testimony before the Arkansas Joint Agriculture, Forestry and Economic Development Committee meeting on dicamba, I will focus on what is required to get a large acreage or a landscape effect from a herbicide.
This effect occurred in the high use areas in west Tennessee, northeast Arkansas, the Mississippi Delta, and the Missouri Bootheel. It is much different than what is happening in areas or states where less dicamba is being applied. In these high use areas, about two to three weeks after the drift and volatility patterns that I described appeared, the bomb went off — both in 2016 and to a much greater extent in 2017.
When that happened, there were multi-county areas in each state where every acre of non-dicamba-tolerant soybeans were affected. Almost every soybean plant at a similar growth stage was expressing a similar degree of symptoms, and the injury was perfectly uniform across every field. The patterns from earlier drift and/or volatility were completely masked by this uniform effect.
What does it take to cause this uniform landscape effect to occur?
First it takes ultra-sensitive plant species to a given herbicide because the dose rates occurring are extremely low.
Then, the herbicide must be uniformly distributed over this landscape area at a fairly uniform dose rate. This does not happen by blowing spray droplets, herbicide crystals or volatiles in the wind. When these are being blown across the soil or crop surface by wind, patterns are obvious and they do not blow long distances before dilution, turbulence and thermal mixing take them out — that is, they just blow away.
Related:Baldwin: What happened with dicamba in 2017
There are a myriad of reasons for the problem being offered by the companies — sprayer contamination, contaminated herbicides, label violations, etc. While any of these could affect small areas, common logic simply rules them out for affecting landscape areas.
There is a wealth of published information on the long distance and uniform movement of herbicides. For this to happen, instead of windy conditions being required, it is just the opposite. The herbicides must be trapped and moved en masse via stable air or temperature inversions.
Temperature inversions, where a layer of cooler air is trapped close to the earth surface, occur from late afternoon to early morning almost every clear day in the summer in our area. When herbicides are applied in inversion conditions, the ultra fine spray droplets or dry particles that are too small to be affected by gravity hang and collect in the stable air mass and diffuse and move with it. Common analogies for these ultra fines are smoke or fog-size particles, and they behave like smoke or fog trapped in a stable air mass.
Related:Baldwin: 2 reasons for increase of off-target dicamba damage
With dicamba, in addition to spray droplets or dry particles that could be trapped in inversions, there is a third component — volatiles. Some are saying that there is obvious volatility occurring, so that means folks are using illegal formulations. While I am sure some of that has gone on, I believe most farmers are do-right people and are using the labeled formulations. I don't believe illegal use is responsible for a landscape effect.
The labeled formulations are less volatile but not non-volatile.
About the Author(s) Practical Weed Consultants
Ford Baldwin served as a weed scientist with the University of Arkansas Cooperative Extension Service from 1974 to 2001. During that time he conducted extensive applied research trials in rice, soybeans, cotton and wheat, and developed weed management recommendations and educational programs for farmers. Since January 2002, Baldwin has been a partner in Practical Weed Consultants with his wife, Tomilea.
Subscribe to receive top agriculture news
Be informed daily with these free e-newsletters
You May Also Like
---