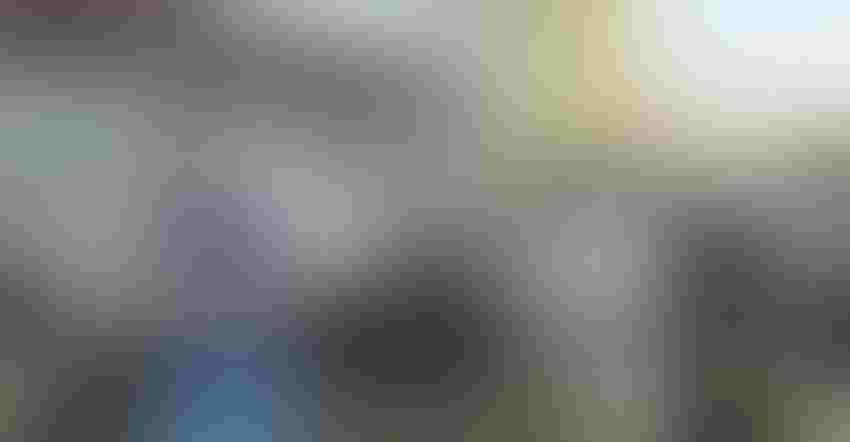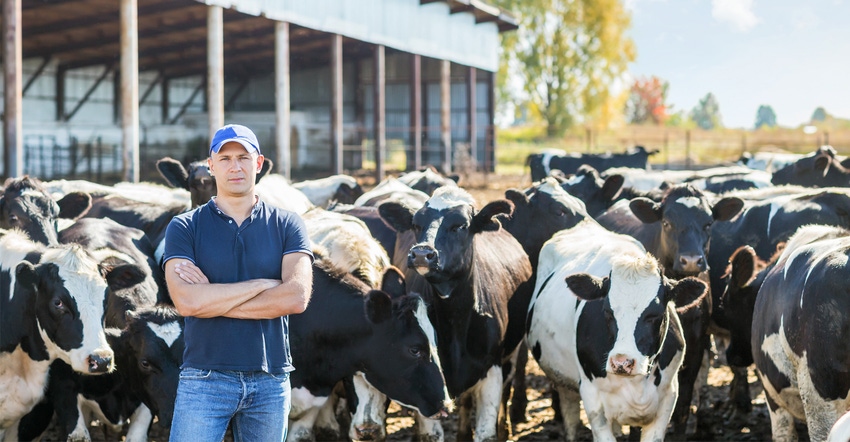 TELLING THE STORY: Farmers and others who understand agriculture must step up to tell the real story of American farming. If we don't, someone else will and the message is easily lost to agenda politics.
jenoche/gettyimages
Alexandria Ocasio-Cortez. The Green New Deal.
There, I said it. What does it have to do with agriculture, or anything else? That is a good question. My answer is one word: agvocacy.
In late February of this year, agvocacy was a hot topic at the Commodity Classic in Orlando, Fla. At one of the learning center programs, farmers and ranchers were encouraged to engage other people across the United States to tell our stories and connect with non-farmers who want to know how we care for the land and animals, the basics of food production.
We are the face of American agriculture, and if we do not step up and share who we are and what we do, someone else will do that for us. They will not always have our best interests in mind, and they will have their own agenda with misinformation they may have gotten from sources they trust to support it.
Certainly, elements of the Green New Deal proposal are of concern to agriculture because of a presumption that agriculture is a problem for greenhouse gas generation. But farmers know that agriculture, with its enormous capacity to store carbon in the soil, can truly be a major part of the solution. We also know that livestock is a major part of the formula for regenerative agriculture and a natural, efficient way to convert forage to high-quality protein.
Therefore, we must ask ourselves: If we do not step forward and tell agriculture's story, who will?
Agvocacy is not something we do with people who share common social or political ideas. If that were true, we would operate in a limited sphere of influence made up of likeminded people. The purpose moves beyond that sphere, where the vast majority of people live. And in the world of politics, of science and ideologies, it is imperative that we engage wherever we are.
Ms. Ocasio-Cortez, with her Twitter handle @AOC, has a broad public platform spreading across the globe, if you will. She is not afraid to use it to speak up and advocate for her ideas. As a newly elected Democratic Party member from New York, in the U.S. House of Representatives, she represents the rising prominence of the millennial generation, moving forward into the twenty-first century.
In respect to her broad Green New Deal platform, the challenge and opportunity for American agriculture is to engage and become the "go-to" source of reliable and accurate information about agriculture. We cannot do that if we focus on the misinformation and disparaging elements of the platform from "flyover country" rather than engaging our urban neighbors.
The reason bipartisanship on the Hill has been the key ingredient in fashioning legislation important to agriculture is because individuals on both sides of the political spectrum recognized it was the only way to achieve success in a highly divisive environment. It requires getting acquainted with people who may not always see things our way and find common ground on issues that are vitally important for us all: food, the environment and agriculture.
Finally, one important aspect of agvocacy that rarely receives attention in ag media: To engage non-farmers and telling our story, non-farmers must also be willing to not only listen, but also participate in that conversation. They actually have a vested interest in this conversation, and one thing that is essential we communicate is helping them understand that. In reality, many young, engaged activists do see they have an interest. The problem is they often have inaccurate ideas about what we do and how we do it, and they are misinformed about the impact of farming on the environment.
So, let's think of this as if the tables were turned, and we were (or are) the ones who must decide if we will listen, think and respond. Is this somewhat threatening? Will we be offended when they speak in a condescending way? Are we offended if our character and integrity is questioned? Do we listen to the stories and the facts presented with an open mind, or will it threaten our perception about them? Am I willing to let them challenge my opinion and question my assumptions without disengaging and ending this conversation?
Young, outspoken politicians like Ms. Ocasio-Cortez will likely replace older Democratic members of both Houses on important committee assignments in the coming years. Love her or hate her and her politics, the challenge for those in American agriculture is to get to know her and look for ways to respectfully engage and discover common ground that will form a foundation for sound food and ag policy in the days ahead.
Penner is a Marion County farmer and past president of the National Association of Wheat Growers. His email is [email protected].
Subscribe to receive top agriculture news
Be informed daily with these free e-newsletters
You May Also Like
---