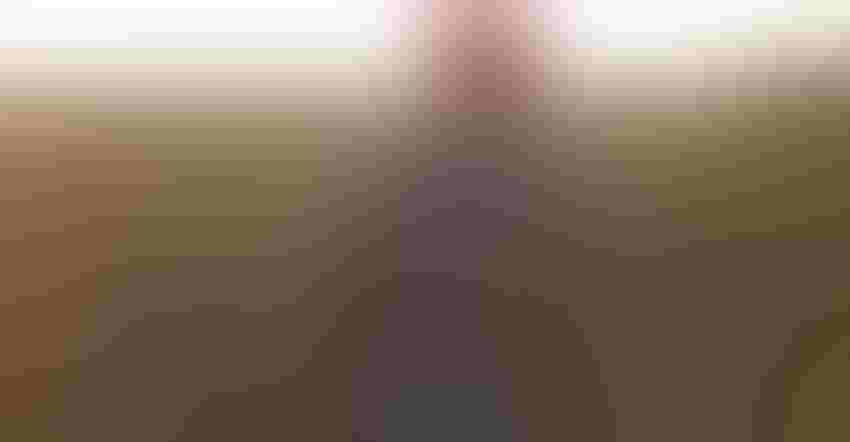 A STEP AHEAD: Stay ahead of the winter weed competition and plan your fall weed control program now.
Courtesy of WinField
By Kyle Reiner
It's not too early to start planning your fall burndown strategy.

Kyle Reiner (Photo courtesy of WinField)
Especially if you are a minimum- or no-till farmer, controlling tough winter annual weeds like marestail, chickweed and henbit after harvest can help your spring go a lot more smoothly with cleaner fields and on-time planting. It can also provide some residual protection against summer annuals such as waterhemp, common ragweed and Palmer amaranth.
Here are tips to help you get the most out of your fall burndown application.
1. Get 'em while they're small. Do your burndown while winter annuals are germinating and actively growing (you can catch any perennial weeds, too, such as dandelions). Make sure they are a maximum of 4 to 6 inches in height. I recommend using a product with 2,4-D amine as an active ingredient in the fall.
Getting weeds early can also save you money: You'll likely spend $30 to $40 per acre for a herbicide application to take out large, difficult-to-control weeds. You can often spend $10 to $15 per acre to control smaller weeds — plus, your application will be much more effective.
2. Add an adjuvant to the tank. An adjuvant will help keep your herbicide application on target and optimize its effectiveness. A high-surfactant-oil concentrate (HSOC) or a methylated seed oil (MSO) are both good choices. Particularly in areas when fall morning temperatures can start out cool and crank up to summerlike conditions by afternoon, an oil-based adjuvant can help get more herbicide into the weed by burning through the waxy leaf cuticles.
3. Use the right nozzle. AI or AIXR nozzles provide good coverage for fall burndown applications. Be sure to follow label directions to determine the right number of gallons per acre and the correct pressures to use.
4. Time applications right. Midmorning to evening is the best time to apply a fall burndown herbicide. Avoid spraying early in the morning, as the dew is too heavy. Wait until the sun burns it off.
5. Take care with the soil. Disturb the soil as little as possible to avoid moving weed seed around in the soil profile, only to have weeds regrow.
6. Spray on drier ground. Another reason to spray in the fall is that soils are usually drier. This helps minimize compaction versus waiting for wetter spring soils.
7. Minimize pest havens. Fewer weeds mean fewer egg-laying sites for insects such as spider mites and cutworms, as well as other insects looking for a host to overwinter.
8. Let the herbicide do its work. If you are planning to work your ground after fall burndown, wait at least seven days to facilitate adequate herbicide uptake in the plant.
9. You'll still need a preemergence herbicide in the spring. Don't be lulled into a false sense of security. Although a fall burndown will help with tough-to-control, overwintered weeds like marestail, you will still need to apply a preemergence herbicide to control summer annuals like waterhemp, Palmer amaranth, grass species, foxtails, ragweeds and other troublesome weeds that appear early in the season.
10. Get a jump on spring planting. Cleaner fields mean getting in sooner — or at least on time — in the spring. Cleaner fields can dry and warm faster in spring than weed-covered fields to allow for tillage and timely planting, as well as better seed-to-soil contact. Equipment works better in clean fields, too.
Work with your agronomist to start developing your plan for fall burndown today. You'll rest easier this winter knowing you'll be planting into clean fields and saving time next spring.
Reiner is the master agronomy adviser team lead with WinField United in southwestern Minnesota and cohosts "The Deal With Yield" podcast. Email questions to him at [email protected].
Subscribe to receive top agriculture news
Be informed daily with these free e-newsletters
You May Also Like
---