 Wet field conditions and ongoing persistence of drought in the Central Plains remain the biggest concerns for yields moving through 2013 as neutral jet stream conditions show no indication of a dominant long-term weather pattern.
At the Brock Summer Seminar in Lafayette, Ind., yesterday, Indiana State Climatologist and Purdue University agronomy professor Dev Niyogi highlighted a 2013 year so far riddled with excess rain, as much as 12-15 in. above the average in northern Iowa and parts of Illinois and Missouri, and temperatures ranging from 3-7° below the mean.
"We will most likely recover in terms of the degree days," said Niyogi of the Midwest. "If we continue having waterlogging and wet fields, yields will be highly dependent on farm practices and local geography. If those two factors are okay, we're in for a good outlook."
Excess rain and cooler temperatures in the Midwest so far this spring led to planting delays and in some cases prevented planting throughout the region. Iowa was reported as still just 90% planted for corn in USDA's crop progress report Monday, down from 98% average but a good improvement over just 77% planted a week before. Missouri was only 70% planted last week before improving 14 points in this week's report. Niyogi forecast that some of the wettest regions could see 15%-20% reductions in yields.
Lingering Drought
However, should consistent rain fail to reach the drought-plagued Central Plains going forward, drought conditions, at their peak from February to March of this year, could linger and wind up characterizing 2014 in this region, as well, according to Niyogi. "The Central Plains are going to be the pulse of where things are going to be for the health of the whole region," said Niyogi. "I cannot emphasize enough the importance of this in terms of seeing over the next month if drought recedes. This will determine a lot in terms of what's going to happen in terms of the 2014 drought propensity and dry conditions spreading out from the current center."
The most severe drought conditions, labeled D4 by the U.S. Drought Monitor, were shown throughout Nebraska, Kansas, Oklahoma and the Texas panhandle at the height of the drought but have since receded westward. Niyogi highlighted the need for the continuance of persistent rain to combat the current dry conditions and change the outlook for next year.
"When we have rain, we say we are getting out of drought. But things will not be so simple," explained Niyogi. "There are some long-term ecological impacts. Those can be associated with water quality or some of the quality of soils. That takes several more years for recovery and it is not simply a matter of a rain in, rain out situation."
The drought outlook for next year will become clearer in the coming months as shorter-term weather patterns passing through will determine the situation, rather than El Niño and La Niña jet stream conditions, which often present more reliable forecasts. If drought conditions linger in the Central Plains through the summer, these conditions are expected to continue into 2014 and vice versa should the dryness recede.
Neutral conditions are favored for the summer, according to the jet stream forecast, but some La Niña symptoms could arise. This would mean a colder and more flood-prone Midwest with drought conditions likely to persist in the Central Plains and much of the South. The coming month will be a critical turning point in projecting whether wet conditions in the upper Midwest and drought conditions in the Central Plains will persist depending on the reliability of regular rainfall.
Editor's note: Richard Brock, Corn & Soybean Digest's marketing editor, is president of Brock Associates, a farm market advisory firm, and publisher of The Brock Report.
About the Author(s)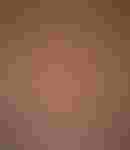 Richard Brock, Corn & Soybean Digest's marketing editor, is president of Brock Associates, a farm market advisory firm, and publisher of The Brock Report.
Subscribe to receive top agriculture news
Be informed daily with these free e-newsletters
You May Also Like
---