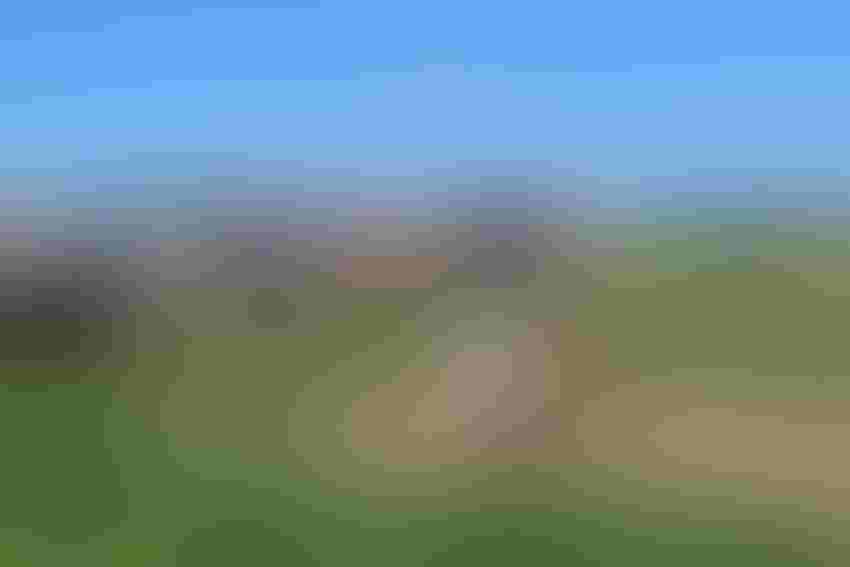 South Carolina watermelon lovers will have more reason to smile this summer as the state's crop is expected to be one of the best.
"We have a tremendous watermelon crop this year," Gilbert Miller, assistant Extension director at the Edisto Research and Education Center, said at Clemson's annual Watermelon and Vegetable Field Day. "Several growers, including myself, are reporting crops twice the size we normally have."
In all, Miller estimates a total of 8,000 planted acres for watermelons in South Carolina this year.
Other topics covered at the field day included diseases, root knot nematodes, watermelon grafting trials, Southeast variety trials and field day melon trials.
The field day also was a day to announce changes coming to the Clemson Extension staff. Powell Smith, entomologist, announced he will retire in 2018. He introduced his replacement, entomologist Rebecca Schmidt-Jeffris.
 "I have enjoyed tremendously working for Clemson Extension Service for the past 29 years," Smith said. "It meant a lot to me to meet and assist the numerous growers with whom I have associated over the years of my career. When helping growers, I have tried to maintain an environmental perspective about my recommendations and have felt that I have contributed to maintaining the beautiful, productive environment in South Carolina as well. Rebecca comes to Clemson with a vast amount of knowledge and she will continue the work I have been doing."
Schmidt-Jeffris graduated with a doctoral degree in entomology from Washington State University. She joined the Clemson staff in February and is located at the Charleston Coastal Research and Education Center. Her responsibilities include building a program that improves mite and insect pest management. She talked about scouting for and controlling aphids, thrips, whiteflies and spider mites.
"Spider mites are not insects, but they are an important pest to control," Schmidt-Jeffris said. "All of these are very small, usually a hand lens is needed for a person to see them.
To prevent thrips problems in fields that have a thrips history, Schmidt-Jeffris recommends growers use a prophylactic soil treatment as the watermelon crop is being planted. Radiant also can be used for controlling thrips. For aphid control, Sivanto is recommended. Growers can check the 2017 Southeastern U.S. Vegetable Crop Handbook for other recommended materials to use.
"A lot of these insects do have a tendency to develop resistance to materials used," she said. "So growers will want to make sure they incorporate rotation in their management plans."
Anyone who suspects they may have a pest problem in their crops can contact their local county agent.
"If you seem to have a pest or some problem you can't identify, your first line is to contact the county agent in your area," Schmidt-Jeffris said. "If they aren't sure what it is, or if they want someone else to look at it, they can contact me and we'll work together."
Schmidt-Jeffris said anyone with an insect or other pest problem should try to capture a specimen, seal it in a plastic bag and bring it to their local Extension Service office. A clear image of the insect or pest also can be used to identify it. More information on submitting insect samples for identification can be found at your local office or at http://bit.ly/2ucjYw2.
Learning how to control pests in his watermelon crop is one reason David Abney of Monetta attended the field day. Abney, who retired from the Natural Resources Conservation Service five years ago, is thinking about going commercial with his crop.
"I planted two acres of Crimson Sweet Watermelons this year," Abney said. "I also planted a couple of rows of cantaloupes and one row of canary melons. I'm studying and learning as much as I can about what grows and what I need to do so that my crops are successful. I've been coming to this field day for several years so that I can get the experience and knowledge I need to be successful in growing my crops."
The South Carolina watermelon harvest begins in mid-June and continues until late August. The majority of watermelons grown in South Carolina are from the lower coastal plains and northern Sandhills Region.
Watermelon is high in nutrients, a great source of potassium and very low in sodium, making it a healthy snack for children and adults. South Carolina is ranked fifth in the number of watermelon acres grown in the United States. The other top four states are: Texas, Florida, Georgia and California.
"Watermelon, as well as other melons, are some of the most healthier foods we have," said Hugh Weathers, South Carolina commissioner of agriculture. "Certified South Carolina grown watermelons can be found in farmers' markets, roadside stands and supermarkets. Buy South Carolina-grown whenever you can. When you buy local, you support local farmers and the local economy."
Watermelons can be grown in all counties in South Carolina. Commercial production is centered in counties of the Lowcountry and the Sandhills Region. Leading watermelon production counties are Aiken, Allendale, Bamberg, Barnwell, Colleton, Hampton and Chesterfield counties.
About the Author(s)
Subscribe to receive top agriculture news
Be informed daily with these free e-newsletters
You May Also Like
---