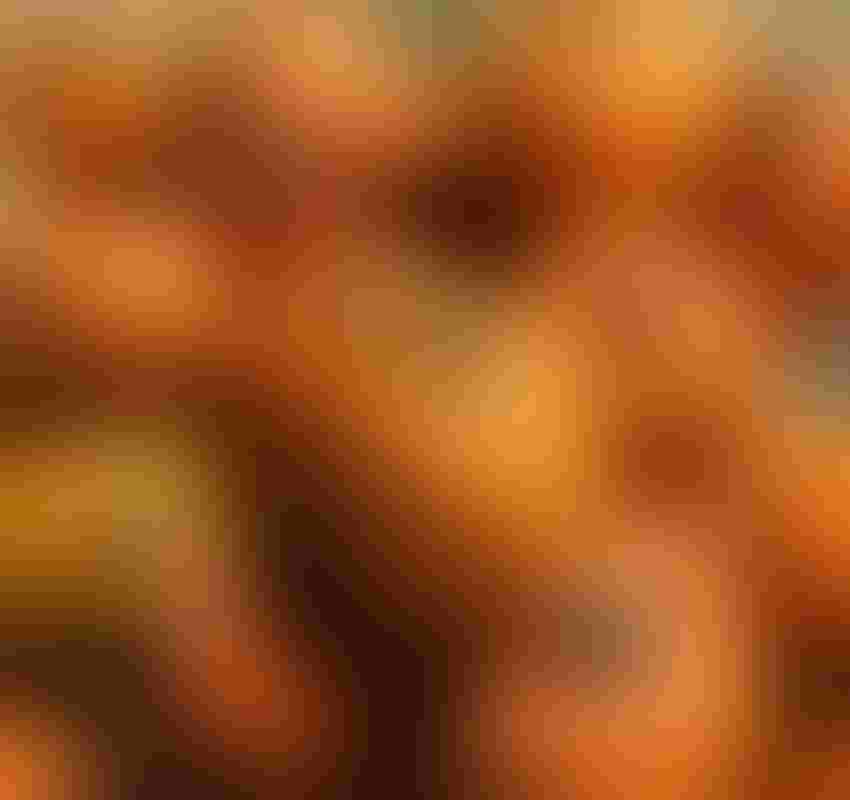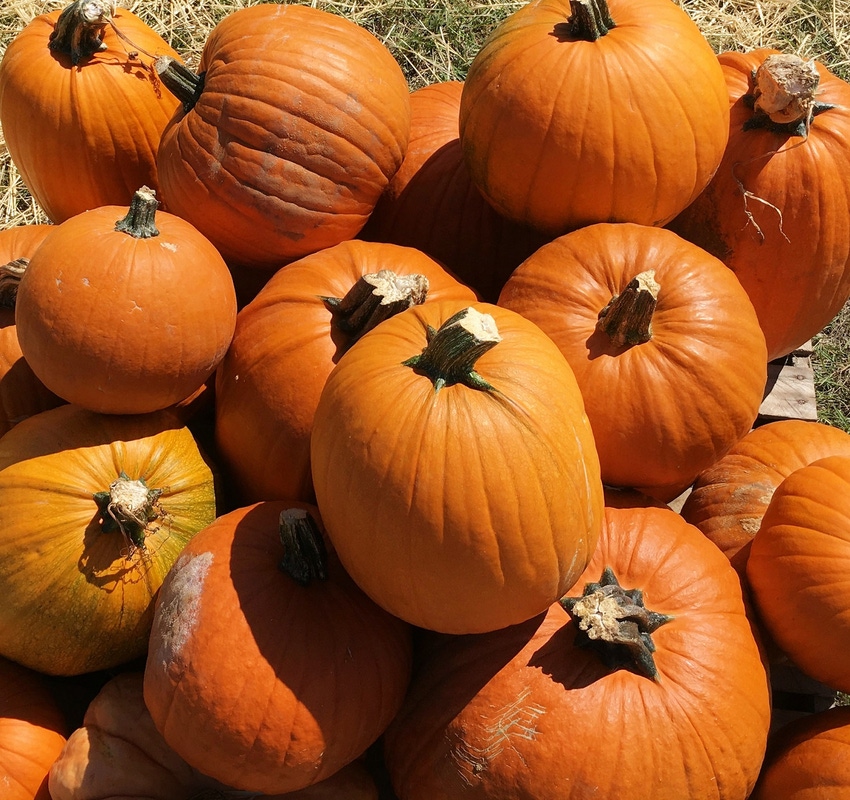 Pumpkin patch sales are popping up around the state as growers hope to complete harvest by mid-October.
Texas A&M AgriLife Extension Service photo by Kathleen Phillips
Cristen Brooks, AgriLife Extension agent in Floyd County, said producers expected an above- average year for pumpkins, but recent rains have brought harvest to a standstill at a critical time. 
"Producers were saying it was a really good year," she said. "There were no major pest or disease issues, but rain is preventing them from accessing fields. It's crunch time for them."
Pumpkin producers hope to capitalize on fall decorations and Halloween festivities each year. Harvest typically begins around late August so producers can meet orders.
Brooks said 3 to 4 inches of rain have halted harvest for the past seven days, and rain in the forecast threatens to continue to delay access and reduce quality.
"The rains have put them three to four days behind," she said. "They have enough pumpkins in warehouses, but they're looking at about half their crop still in the field."
Market Factor
Brooks said muddy conditions will likely mean muddy pumpkins, which lowers marketability.
Tanner Smith, of Assiter Punkin Farm in Floydada, said the first two weeks of October are typically his busiest time to harvest and market pumpkins. However, the marketing window could close before his fields are fully harvested if more rain arrives.
About 95 percent of the farm's 70 pumpkin varieties are produced for fall decorations, he said.
Related:Improving U.S. melon crop focus of $4.4 million study at Texas A&M AgriLife Research
The farm sells directly to locals and provides wholesale pumpkins for retailers around the state, mostly in the Waco-Austin market, Oklahoma and Louisiana.
"Demand is always good for pumpkins," he said. "But when you sell for display you have a narrower window to get them to market."
Smith said the wholesale market window will begin closing Oct. 14.
He said 30 to 40 percent of their pumpkins remain in the field.
The farm's crop was poised for a good year, Smith said, before high temperatures in late-July and early August diminished pumpkin sizes. Now the concern is weather and whether pumpkins remaining in the field can be brought to market in time without reductions in quality.
"It's just farming," he said. "There are always challenges. You hate to wish away rain in this part of the country, but we need some dry weather."
About the Author(s)
Subscribe to receive top agriculture news
Be informed daily with these free e-newsletters
You May Also Like
---