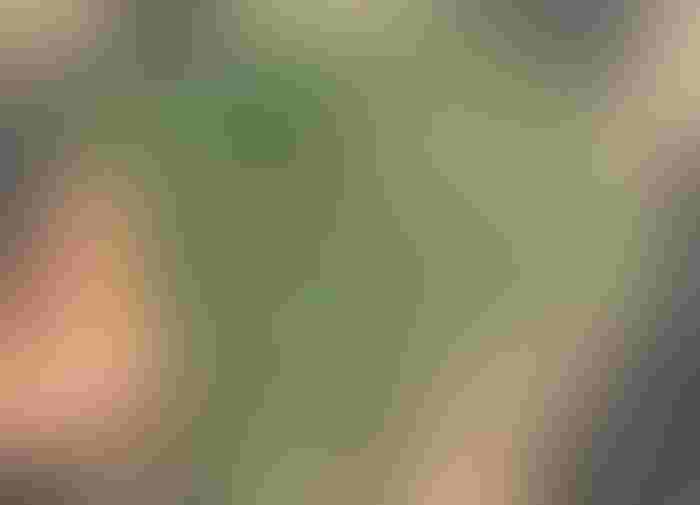 Steve Rideout, director of Virginia Tech's Eastern Shore Agriculture Research and Education Center, warns cucumber growers in the state to scout for cucurbit downy mildew, which has shown up earlier in the season than usual.
Rideout says the disease was found on cucumbers near Wilson, N.C. 
He says growers can track progress of the disease by accessing the following website: http://cdm.ipmpipe.org/.
Rideout says, "Over the past growing seasons, our research has found spray programs containing Ranman (2.75 fluid ounces per acre) to offer the best protection from this disease. 
"Presidio (4 fluid ounces per acre) and Previcur Flex (1.2 pints per acre) are also effective. However, we caution growers to rely on these materials solely as our trial results from 2009-2011 for Previcur Flex and 2011 for Presidio were not as favorable as in past seasons in our cucumber CDM trials." 
These materials should be rotated/tank-mixed with protectant fungicides containing mancozeb or chlorothalonil. 
Fungicide applications should be initiated prior to disease development and applied on a 7-10 day schedule. 
Growers will realize optimal disease control when applications are made in at least 20 GPA of water and crop coverage is good, Rideout explains.
Scouting for early detection can save growers lots of money. 
Rideout says cucurbit downy mildew can be recognized initially by small yellow spots on the upper surface of the lower leaves. When humidity is high (particularly early in the morning) blue/gray sporulation can be found on the underside of the leaves.
"This is unusually early to find cucurbit downy mildew this far north. If you think you have this disease in your field, you should contact county Extension agents or vegetable specialists in your state or region," Rideout concludes.
(For more on the impact of downy mildew in vegetables, visit http://southeastfarmpress.com/vegetables/downy-mildew-threatens-vegetables).
Subscribe to receive top agriculture news
Be informed daily with these free e-newsletters
You May Also Like
---