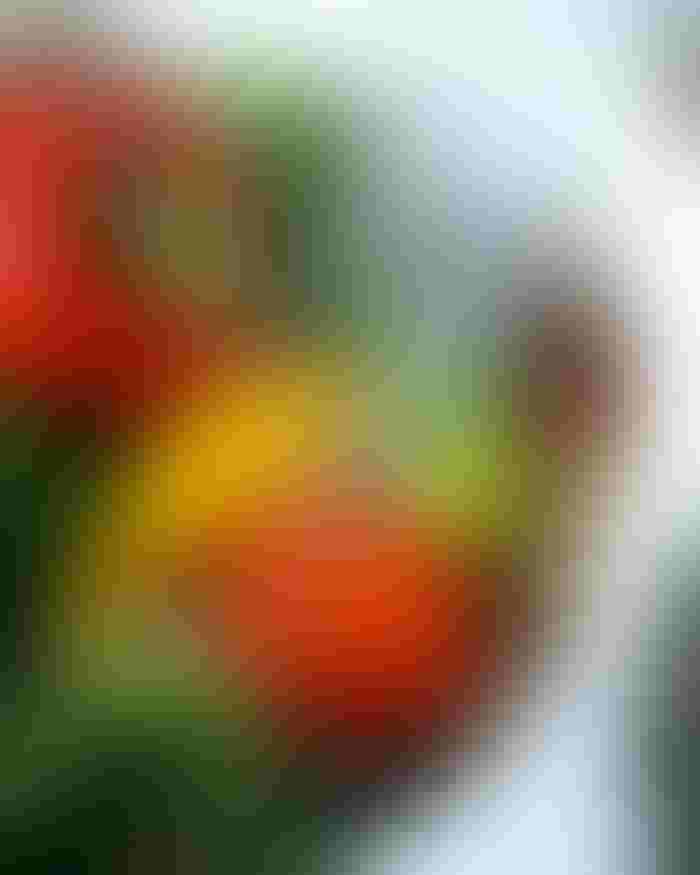 Science-based information and the clear food safety statements resulted in a significant decrease in media coverage of the 2013 release of the Environmental Working Group's "Shoppers Guide to Pesticides" and the "Dirty Dozen" list, according to the Alliance for Food and Farming (AFF).
"Since the implementation of the Alliance's Safe Fruits and Veggies campaign in 2010, we have seen media coverage of the annual "Dirty Dozen" list steadily decline," says Matt McInerney, Executive Vice President of Western Growers Association and AFF Board Chair.  "But, in 2013 it declined to almost negligible levels, which is remarkable since this guide generated broad, national coverage annually over the last several years."  McInerney adds that the Safe Fruits and Veggies Campaign was developed to provide science-based, balanced information regarding pesticide residues for the media and consumers.  "Our goal is to have facts, not fear, guide consumers' shopping choices," McInerney says. 
"It is very encouraging to see science prevail," adds Bryan Silbermann, President and CEO of the Produce Marketing Association and AFF Vice-Chair.  "The basis for the Alliance's campaign was to develop a library of scientific studies and analyses and present this information in a consumer friendly, easy to use format.  The cornerstone of this effort is the safefruitsandveggies.com website," Silbermann says.  "Our hope is that this information guides consumers to understand that they can choose both organic and conventional produce with confidence and that eating more is always the right choice."
Want access to the very latest in agriculture news each day? Sign up for the Western Farm Press Daily e-mail newsletter.
The campaign resulted from the AFF Board of Directors who determined that the unfair, misleading disparagement of healthy fruits and vegetables by groups like the EWG should be aggressively challenged and countered.  Through the Board's directive, the Alliance worked with experts in the areas of toxicology, nutrition, risk analysis and farming to develop the content found on safefruitsandveggies.com.
"As the scientific library was built and expanded, it became easier and easier to counter the misleading statements by groups like the EWG," explains AFF Executive Director Marilyn Dolan.  "And, while our job got simpler, the science we presented made EWG's position much harder to justify.  In fact, through the campaign efforts, EWG now publicly states that conventional grown produce is safe to eat."
Countering damaging claims
Also helpful was the strength of the content in the United States Department of Agriculture's Pesticide Data Program Report, which EWG re-interprets to create its "Dirty Dozen" list. "Both USDA and the Environmental Protection Agency clearly stated that residues do not pose a food safety risk," says Ray Gilmer, Vice President of Issues Management and Communications for United Fresh Produce Association and a member of the AFF Board.  "The government report also included consumer sections which focused on the rigorous standards in place to protect the food supply.  The AFF began asking media and consumers to just read the government report instead of a re-interpretation by EWG and that seemed to really resonate."
While the Alliance campaign has achieved a key goal with the significant decline in media attention of the "Dirty Dozen" list, there is still much work left to do.  "We have more studies and new website sections coming soon," McInerney says.  "And, unfortunately, groups like EWG continue to unfairly disparage our farmers' products which can have a negative impact on consumer choice and consumption."
For farmers of fruits and veggies, this campaign's success has been a refreshing change.  "As a farmer of both conventional and organic blueberries, I am very thankful the Alliance for Food and Farming has taken a position to counter damaging claims by certain groups that disparage our healthy and safe fruits and vegetables," said Jon Marthedal, a third generation farmer from Fresno. "It is high time that people heard our side of the story and I am very pleased with the results of the Safe Fruits and Veggies campaign."
More from Western Farm Press
Times are good for California agriculture
Rush to ban neonicotinoid pesticides often political
Agriculture readies for its ultimate challenge
Subscribe to receive top agriculture news
Be informed daily with these free e-newsletters
You May Also Like
---