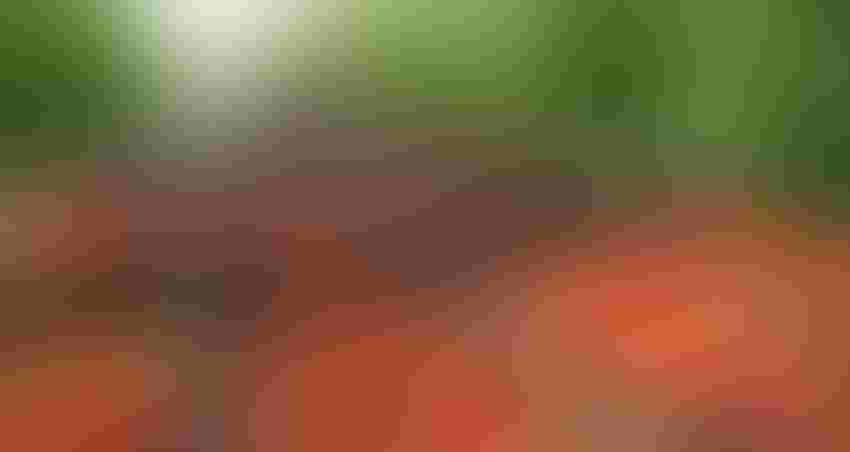 Bayer has announced it is beginning next year to market organically produced seeds for greenhouse tomatoes, sweet peppers and cucumbers.
Bayer
An international company perhaps best known in agriculture for its conventional crop protection products is making its first foray into the organic seed business.
Bayer has announced it will expand its vegetable seed offerings in early 2022 to include organically produced seeds for tomato, sweet pepper and cucumber under the Seminis and De Ruiter brands, then follow with tomato rootstock varieties in 2023. The seeds are geared to the greenhouse and glasshouse markets.
The German company, which currently sells biological as well as conventional fertilizers and crop protection materials, explains the move is a direct response to increased customer demand. Inci Dannenberg, Bayer's president of global vegetable seeds, says adding organic seeds will make it easier for customers to choose the practices that best suit their farms.
"The trend from a consumer perspective is absolutely a growth market," Dannenberg told Farm Progress. "Organics are growing faster overall in the fruit and vegetable space. As we look at markets, we want to provide genetics for whatever the preferences are for growers."
Dannenberg notes that conventional production is still by far the largest part of the fruit and vegetable market, with organics occupying about 15% of the overall market in the United States.
Growth potential
However, the global organic food seeds market is expected to grow from its $330 million value in 2020 to $480 million by 2025, which Bayer says provides a valuable opportunity for its vegetable seeds customers to grow their businesses while supporting consumer food choice.
"Organic certification standards require us to use certified organic seed where available, and that is what our customers expect, too," said Ricardo Crisantes, chief commercial officer of the Nogales, Ariz.-based Wholesum Family Farms. He added he is "very pleased" that Bayer is supporting organic markets.
Bayer's facility in Bergschenhoek, Netherlands will process, store and distribute organic seeds and its facility in Nimes, France has also been certified for processing, company spokeswoman Charla Lord said. The company's Oxnard, Calif., site will help with distribution, Dannenberg said.
Related: Bayer unit makes more investments to curb synthetic fertilizers
"It takes more than just production, handling, and so on" to be certified organic, Dannenberg said. "This is actually something you have to have your sites specifically certified for."
The commercial launch of the seeds will focus on the "high-growth" markets of the U.S., Canada, Mexico, Spain and Italy, with expansion possible based on market demand, the company stated. Bayer's organic and conventional tomato seeds have both been bred for strong disease resistance, Dannenberg said.
"We are absolutely driving to get that balance between agronomic benefits and also taste," she said.
Sustainability push
The seeds rollout comes as Bayer AG recently committed to curbing the use of synthetic fertilizers, a step that would help the agricultural industry become more environmentally friendly, Bloomberg News reports.
The international giant in September made a $15 million investment in the Emeryville, Calif.-based Andes, which treats seeds so plants can better draw nitrogen from the air instead of needing energy-intense synthetic fertilizers, according to the wire service.
"When you think on the broad impact of synthetic nitrogen, it's something that if we have an alternative and we can replace it, we should," Andes chief executive officer Gonzalo Fuenzalida told Bloomberg.
The efforts could burnish Bayer's environmental credentials as the company has set aside as much as $16 billion to resolve current and future lawsuits tied to the weed-killer Roundup. Bayer assumed responsibility for the cases when it purchased agrochemical and biotechnology company Monsanto in 2018.
"Bayer has a sustainability objective that we aim to fulfill as a company," said Dannenberg, who is based in St. Louis, Mo. "It is in line with our overarching objective, but also the objective of our conventional business as well. We're always striving for sustainable practices."
She called the organic seeds "one tool in the toolbox.
"We are very excited," she said. "Our growers have been asking us to provide something, and it's really exciting to give them something they're looking for."
Learn more at vegetables.bayer.com.
Subscribe to receive top agriculture news
Be informed daily with these free e-newsletters
You May Also Like
---