Arizona Veg IPM: fall produce insects, powdery mildew in melons, herbicide injury in lettuce
Arizona Veg IPM: fall produce insects, powdery mildew in melons, herbicide injury in lettuce
Beet armyworms and cabbage loopers have been very active in desert crops over the past few weeks;Powdery mildew can occur on fall melons in desert-growing areas;Three major herbicides have been used in Arizona lettuce production for the last 40 years.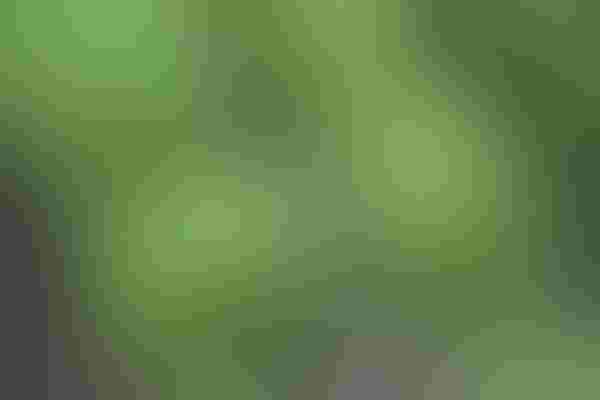 The latest Arizona Vegetable Integrated Pest Management Update from the University of Arizona (UA) Cooperative Extension in Yuma, Ariz., released Oct. 5, 2011.
Beet armyworm and cabbage loopers in fall produce
By John Palumbo, UA Research Scientist and Extension Specialist
Beet armyworms and cabbage loopers have been very active in desert crops over the past few weeks and are historically the most important pests of produce during September and October.
Worm pressure has been light the past few fall growing seasons, but this year populations overall appear to be moderate to heavy throughout the area. Armyworms are especially abundant on produce crops. At the Yuma Agricultural Center, armyworms are averaging more than two larvae per plant in untreated lettuce.
Cabbage loopers were relatively light on fall melons this year, but are now beginning to show up fairly consistently, especially on cole crops. Remember, temperatures drive larval development and adult activity, particularly when night time temps remain high.
Now that temperatures have dropped, worm activity can be expected to slow down, but certainly will not disappear. If temperatures climb back into the 90s in the next week or so, this could extend worm activity for several more weeks.
Fortunately, there are very effective insecticides that can be applied as stand-alone products to provide effective residual control of these lepidopterous species. Research trials have shown that the products provide comparable control on lettuce and cole crops during September and October.
Before selecting a product for lep control, be conscious of products (chemistries) previously used on the crop. Avoid using products with the same mode of action more than twice on any given field.
Detailed information on the insecticides available for effective control of beet armyworm and cabbage looper can be found in these documents:Lepidopterous Larvae Management in Desert Produce Crops and Knockdown and Residual Control of Lepidopterous Larvae on Head Lettuce.
Contact Palumbo: (928) 782-3836 or [email protected].
Powdery mildew on fall melons
Powdery mildew on fall melons
By Mike Matheron, UA Extension Plant Pathologist
Powdery mildew can occur on fall melons in the desert. As with powdery mildew development on spring melons, the disease first becomes apparent as very small colonies that may be few in number. These spots will enlarge and produce ever larger quantities of spores which in turn initiate more infections to bring about a rapid increase in disease symptoms.
Past fungicide evaluation trials have shown several registered fungicides manage powdery mildew very well, including Microthiol Disperss (wettable sulfur) Quintec (quinoxyfen), Procure (triflumizole), Rally (myclobutanil), and Endura (boscalid).
In a field evaluation trial conducted last spring, three new fungicides in development provided excellent control of powdery mildew, indicating that additional effective compounds for disease management may be available in the future.
Effectively managing powdery mildew with fungicides is best achieved by initial application before the first visible presence of the disease. Good levels of disease control also can be obtained by not starting applications until the first visible sign of powdery mildew. However, disease management success will decrease as the initial treatment is delayed and the disease becomes more established.
The fungus responsible for powdery mildew on melons has developed resistance to some fungicide active ingredients in the past. Maintaining long-term effectiveness of the products currently available requires the use of resistance management strategies, including alternating among products with different modes of action.
The risk of powdery mildew within a particular melon planting will be determined by the genetic susceptibility of the melon cultivar as well as environmental factors during the growing season.
Contact Matheron: (928) 726-6856 or [email protected].
Herbicide injury in lettuce
How to interpret test results to evaluate herbicide injury in lettuce
By Barry Tickes, UA Area Agriculture Agent
Three major herbicides have been used in the production of lettuce in Arizona for the past 40 years. Kerb, Balan and Prefar are used alone or in combination on almost every acre of lettuce grown in the state. The three are all pre-emergence herbicides that work by inhibiting root growth in developing seedling weeds.
Under some conditions, all three can produce crop injury that ranges from slight stunting, chlorosis, and death.
Symptoms of crop injury are marginal chlorosis, stunting, irregular development of the cotyledon, early true leaves, and inhibition of the primary and lateral roots.
Other factors can cause crop injury and produce similar symptoms. These include salt and nutrient toxicity, saturated soils, environmental stress from cold, heat, wind, disease and other factors.
Symptoms of herbicide injury are sometimes confused with the symptoms caused by these other sources of injury. The most common diagnostic tool used to evaluate herbicide injury in lettuce is to take soil and or tissue samples from the effected field and send them to a laboratory. Most laboratories use gas chromatographs and liquid chromatographs for analysis. Standard extraction and detection methods are costly but accurate and precise.
Once results are obtained, there have been no guidelines available to interpret what they mean. The method most often used to evaluate if reported levels are toxic has been to compare results from injured and uninjured areas in a field. If levels are significantly different between the two, it can indicate possible herbicide injury. This method is relative, not precise and sometimes misleading.
We conducted a project to establish quantitative guidelines for evaluating herbicide injury in lettuce. To access the project and the results, click on this link:Herbicide Injury In Lettuce.
Contact Tickes: (928) 580-9902 or [email protected].
Question of the week - insect management
How do flea beetles damage cole crops?
A - Piercing sucking
B - Total defoliation
Subscribe to receive top agriculture news
Be informed daily with these free e-newsletters
You May Also Like
---