Ag-at-Large: Dry beans important crop in Calif. farming
Ag-at-Large: Dry beans important crop in Calif. farming
California is a major supplier of dry beans with large amounts grown in Kern, Tulare, and Fresno counties, and with smaller concentrations in the Delta and the Sacramento Valley, Santa Barbara County, and near Encinitas in San Diego County. California dry beans include limas, baby limas, black eyes, and garbanzos (also called chickpeas).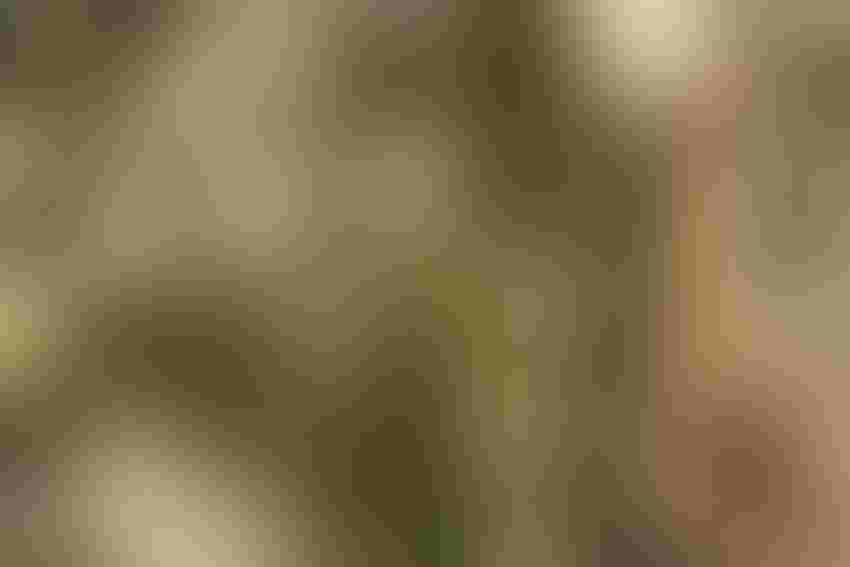 <p>Black-eye peas in a Tulare County farm field.</p>
Since the four varieties of beans grown in California are identified as dry, you'd think the just concluded drought would not have affected them, but it did. Recovery is underway.
Production of dry beans in California dropped from the average of 35,000 tons of tonnage to the high 20,000s in 2015. Several who normally grow them just didn't plant, saving water for other crops with greater income potential. 
But all four varieties – limas, baby limas, black eyes and garbanzos, also called chickpeas – have shown signs of recovery in 2016, leading industry spokesmen to believe this will be a normal year, whatever that is, with production on about 46,000 acres.
California is a major supplier of dry beans. They are mostly grown in Kern, Tulare, and Fresno counties, with smaller concentrations in the Delta and the Sacramento Valley, along the coast near Santa Maria and elsewhere in Santa Barbara County, and near Encinitas in San Diego County.
The San Joaquin Valley produces predominantly black eyes; garbanzos on the West Side; and kidney and yellow varieties in the Sacramento Valley; and limas along the coast.
The large lima is the only one exclusive to California. The well-known and popular black eyes are grown in Texas, New Mexico, and Arizona, "but not necessarily of comparable quality or size," as one California industry spokesman said, anonymously of course, but proudly.
Once harvested, beans undergo more processing than you might think. They are cleaned and graded, some actually polished, sorted by size and quality, inspected by a camera, and packaged in several sizes of containers.
For shipment to industrial food suppliers (remember bean soup and pork and beans) is a bright white tote bag weighing 100 pounds.
Handling is done almost entirely in California, providing jobs long after harvest, and done entirely by machine.  The state's largest processing facility, utilized primarily for large limas, is in Pixley in Tulare County.
Seasons vary according to locations and varieties. The most popular planting time is May and June, which leads to harvest in late summer.
Summer plantings, often following other crops, result in harvest in October and November, providing employment for several months of the year, with some gaps that most workers fill with employment related to other crops.
Beans are a side crop for most who grow them. They are versatile enough to be planted ahead of some alternate crop or afterward. They tend to leave a healthy amount of nitrogen in the soils where they grow, a welcome gift for the crops which follow.
The state's largest handler is Nelson Parreira, whose Beans R4U is located in Tulare. He buys from growers throughout the state, tracks the product through processing and packaging, and sells to commercial users, canners and resellers.
Beans are shipped in 50-, 100- and 2,000-pound bags and by some packagers in consumer units.
All growers are members of the Dry Bean Advisory Board, located in Dinuba. It is a state marketing order, operating with mandatory assessments determined by the members.
Its job is to advertise and promote the use of dry beans, and help maintain and enforce standards established by its grower members while informing them of new research or other findings that will help them gain more tonnage and greater profit.
One thing lacking in the state's dry bean industry is expansion. Surprisingly, countries including Peru, Madagascar, and China are expanding production by using black-eye bean seeds developed by the University of California. This has reduced production in California by nearly 50 percent in the past dozen years or so.
Still vital however, the state's dry bean industry continues its course as one of its most stable and consistent agricultural industries – and one of its driest, even in years of adequate rainfall.
Subscribe to receive top agriculture news
Be informed daily with these free e-newsletters
You May Also Like
---