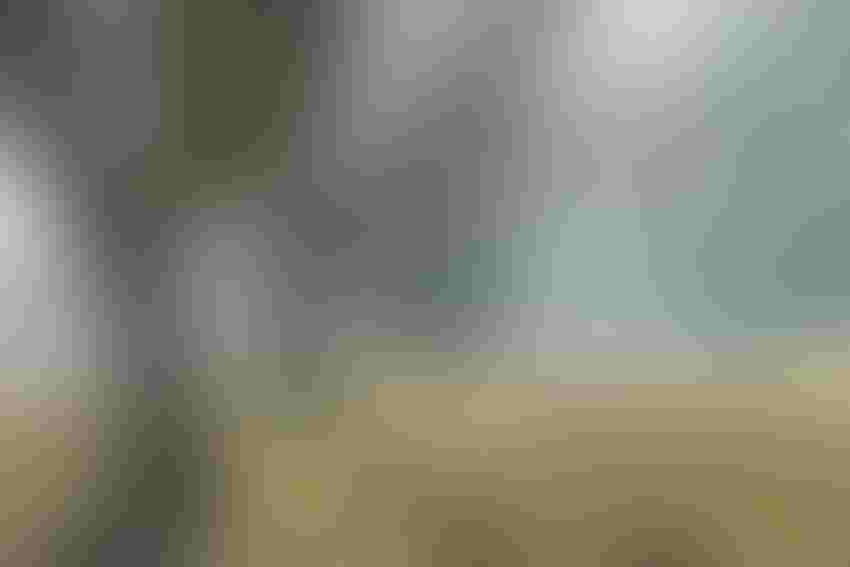 fotokostic/iStock/Getty Images Plus
Weather and wildfire were back in the news as of this writing, further indicating that death and taxes may not be the only constant for life in California.
Starting with wildfire, control and management of outbreaks has improved from a month ago, nevertheless concern continued as of late November over the threat posed by the South Fire northwest of Chico, which had consumed over 5,300 acres over 90 days and was less than 90% contained.
Of greater concern was the Cave Fire in extreme Southern California, where evacuations were ordered near the end of November and evacuation warnings issued for a large area including the community of El Sueno.
Meanwhile, the Cashe Fire near Sacramento was gathering steam, just as heavy winds were forecast to arrive riding on the edge of what meteorologists are calling a bomb cyclone storm.
Bomb cyclone is an abbreviated term for bombogenesis, an event where the barometric pressure drops at least 24 millibars within a 24-hour period. When that happens, it makes conditions ripe for an intense storm as it moves across an area.
Weather.com named this latest bombogenesis event Winter Storm Ezekiel and it was responsible for bringing snow, rain and blustery winds to most of California in recent days. Heavy snows were expected in the Sierra Nevada's and the Cascades that threatened travel conditions in upper elevation roadways and created significant winter rains across much of the Valley and into Southern California as a southward dip in the jet stream brought chilly conditions to the Western coast.
Of concern to nut growers was the possibility of freezing temperatures, but most areas in the Valley were not expecting a hard freeze with possible exceptions. Of more concern were winds with speeds up to 70 mph.
Valley daytime temps were expected to warm following the storm but not to the levels of last fall when daytime and nighttime extremes may have caused some unusual environmental damages to walnut trees in a few orchards.
Speaking of damages
Growers who think routine applications of white latex paint to the bottom of young trees will protect them from herbicide damage may have another "think" coming.
University of California Cooperative Extension Orchard Systems Advisor Dani Lightle and UCCE Specialist Drew Wolter report that a field experiment indicates while latex treatments may provide some level of protection, "research to support the practice is lacking."
Lightle and Wolter published their findings in a UC Weed Science Guide noting "preliminary results indicate that paint as a trunk protection method may not provide significant protection from glyphosate or glufosinate. Tree stress caused by trunk-applied herbicides was lowest in most treatments with no paint at all, which suggest that hardening of the bark is key to mitigating herbicide damage in young trees."
The blog report further noted that five weeks after herbicide treatments, data from the top-of-label-rate tank-mix application showed a 22% increase in trunk damage in trees with old paint, and a 4% increase in damage in trees with new paint, when compared to trees with no paint.
The report concluded that in most treatment combinations, old and new paint as trunk protection methods did not reduce tree stress caused by trunk-applied herbicides. Allowing the bark of young almond trees to harden off for at least nine weeks reduced herbicide damage.
Reference the post for graphs and charts and the full rundown on the topic.
Blue Diamond crop update
Bill Morecraft, Senior Vice President of Market Perspective for Blue Diamond Growers, has offered up some encouraging grower news in his latest update. He reported the 2019 crop is nearing 2.4 billion pounds and early demands could be an indication that prices are firming.
More good news is that pollinizer prices are closing the gap with Nonpareil for Supreme grades.
"Unless there is more supply than expected, pollinizer prices should remain firm throughout this crop year. Nonpareil supply vs. demand is less certain, as reflected by the prices rising slowly, but still in the $3.20 to $3.50 range depending on CPO," Morecraft noted.
New lighting requirements in 2020
Tree nut orchard operators who work after dark are facing new lighting requirements in the new year. The Division of Occupational Safety and Health (Cal/OSHA) is moving quickly on implementing lighting requirements for agricultural operations working at night.  The concept for updating nighttime regulations for lighting dates to 2014, but the rule has been moving forward with speed in recent weeks.
AgSafe President and CEO Amy Wolfe said she expects all the loose ends of the new requirements will pull together in the first weeks of the new year with a planned roll out tentatively scheduled for July 2020.
Growers may be facing required improvements for worker's clothing which will need to be more reflective, and in the lumen intensity of lights used for nighttime operations.
Don't forget about The Sweepstakes
The California Walnut Board's Golden Walnut Sweepstakes is still in full swing and it's not too late to participate. Who couldn't use a little boost in time for the holiday season?
Participants have time to grab a share of winning $15,000 in prizes by showing off their love for walnuts in any shape or form, including walnut butter, walnut milk, etc., with the grand-prize winner taking home $5,000.
To enter, participants can visit walnuts.org/goldenwalnut once every 24 hours from November 11 through December 20, 2019. No purchase is necessary to enter. So what are you waiting for? Get crackin'!
For more news on tree nuts as reported by growers and farm advisors, subscribe to the Tree Nut Farm Press e-newsletter.
Subscribe to receive top agriculture news
Be informed daily with these free e-newsletters
You May Also Like
---