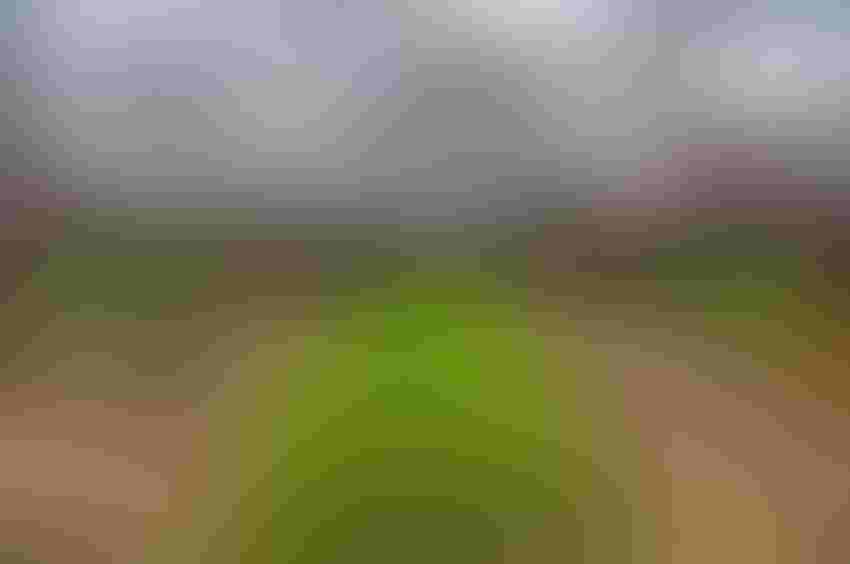 toddarbini/iStock/Getty Images
"Trying to predict the future is like driving down a country road at night with no lights while looking out the back window." – Peter Drucker
Despite advanced modern forecast technology, it's not easy to accurately predict what the weather will bring a day, a week or a month down the road. It's like predicting which direction a football will bounce when it hits the hard ground ― there are just so many angles to consider.
In his podcast last week, Accuweather's eight-year long-range weather forecaster Paul Postelok said predicting fall-winter weather this year is particularly problematic; more difficult than usual.
"I have to tell you; this is the hardest winter forecast I have had to put together. There are (multiple) mixed signals across the board right now. Most everyone (forecasters) are pushing cold and stormy," he noted.
"We're looking at the Northeast Pacific Ocean carefully…but we are seeing a weak signal out of El Niño-Southern Oscillation (ENSO), which has been in a neutral phase. So, we could still see an El Niño, La Niña or neutral recurring climate pattern the southern jet stream and or the northern jet stream could dominate, and that could greatly influence the winter forecast."
While Postelok agrees it could be intermittently stormy in California the coming months, there are indications it could be a mild fall followed by a cold winter season as well.
But in spite of ENSO, we are reminded by Michelle L'Heureux, with the National Oceanic and Atmospheric Administration's (NOAA) Climate Prediction Center and lead of the ENSO team, "when it comes to specific climate impacts, especially for the United States, an El Niño or La Niña is a guarantee of absolutely nothing."
"Even so, we can use the state of ENSO as a hint of what may be in store. Sometimes hints work amazingly, and other times not so much," she says.
Does weather history offer a clue?
She points to the 2016-2017 California winter as an example. A La Niña climate pattern generally brings cold and snowy conditions in the Pacific Northwest and drier weather in Central and Southern California. But while much of California expected a dry cool fall-winter season, the Golden State wasn't just wetter than normal, it had its third-wettest year on record, even in southern reaches of the state with most of the heavy rains falling in the early months of 2017.
By the time fall arrived in California last year, most of the state was suffering from a dry and warm summer. Wildfires, including the historic Camp Fire, dominated the weather news. But by the last week of November warm days and in some cases especially cool nights were reported, and by the following spring reports began surfacing of freeze damage in walnut and pistachio orchards as a result.
That was not the end of trouble for the winter season. Heavy rains had arrived in January and continued through parts of February this year. Spring rains were also heavy and widespread flooding was reported.
On the brighter side, winter snowpack levels were reported at over 160 to 200 percent above average, adding to the accumulated total of water currently in reservoirs and previously across many fields and orchards across the state.
Wrestling with the climate of California
Despite the difficulties the weather has caused for farmers, no doubt dating back to the beginning years of agricultural, why should weather problems be any worse in modern times and in recent years?
West Coast farmers don't require a lot of convincing that times have changed when it comes to the climate. From extreme drought, record rains, warmer and often shorter winters with fewer chill hours, disrupted pollination seasons and more severe threats of floods and wildfires, California agriculture has been paying the price for unchartered climate developments.
Forced with such unforgiving changes, agriculture has struggled in recent years to develop drought-tolerant crop varieties and introduce other new technologies to navigate the extremes of weather. Better methods of gauging leaf pressure, the introduction of smart agriculture practices to mitigate erosion and improve soil health and fertility such as the growing use of cover crops that help with weed and disease management have all helped to fight back against the taxing problems associated with climate and weather changes.
Staying one jump ahead of such changes, as in the case of extreme weather, has become the new norm for producers who have struggled to adapt to the changing agricultural environment.
The growing need for information technology
While the changing weather has become a nightmare for climatologists and meteorologists charged with providing accurate forecast models for government and industry, advancements in atmospheric science have offered some hope for the changing world.
Temperature, pressure, water vapor, and the gradients and interactions of each variable and how they change in time has been enhanced in recent years by better tools including satellite and computer technology, advanced warning systems, and a better understanding of what is driving the changes in Earth's environment.
Leading the way in better forecasting is NOAA, which has the major governmental responsibility in the U. S. for monitoring and forecasting the weather.
The Air Force Weather Agency and the Fleet Numerical Meteorology and Oceanography Center operated by the U.S. Air Force and U.S. Navy respectively, have similar responsibilities. NASA as well as the National Environmental Satellite, Data, and Information Service provide space applications to enhance forecast models.
Despite advancements in forecasting however, ongoing and often advanced climate changes are making it increasingly difficult to predict certain aspects of weather, according to a new study.
The study titled "How Global Warming Changes the Difficulty of Synoptic Weather Forecasting" by Sebastian Scher and Gabriele Messori at the Department of Meteorology at Stockholm University, establishes that our ability to make accurate weather forecasts is affected by the current changes in the global climate. A major factor is the decrease in the temperature difference between the North Pole and the equator.
Better forecasting: Private and public weather stations
For tree nut producers, the University of California (UC) provides cumulative chill hours, current year and historical data, for more than 100 locations throughout the state. The data is collected from UC's California Irrigation Management Information System weather stations.
These UC weather stations help farmers, especially orchard operators, determine the number of chill hours at each station. The calculators can be assessed over the Internet and represent a good tool available to farmers whose farm is located near the collection stations.
For larger orchards or those who are looking at more specific weather data for their exact location, weather sensors or a more complete private weather station or network of stations (automatic agricultural weather stations) can be installed on or across their farm. Such stations collect data such as statistical summary of daily measured weather values. Data collected usually includes dew-point temps, dry-bulb temps, rate of evaporation, internal boundary layer measurements, water vapor content, soil heat flux reading, wind speed and direction and vapor pressure deficits.
While private weather stations require investment, in the long run they can help to provide information that could save a crop by alerting farmers to developing extreme conditions in real time.
For those unprepared for such an investment, there are modern phone apps that can be useful. They can help track serious storms and provide near real time information on temperatures, wind speeds and rainfall rates for a broader area.
Keeping up with weather developments in the orchard is no easy task. It requires effort and attention, and the investment of time and energy. Or it can involve investing in more sophisticated equipment like weather stations or small networks.
Many of the larger orchard operations across the state invest in contracting with private helicopter crews who are retained to provide emergency response during times of extreme freeze events, though helicopter crews are seldom needed most years and the cost is prohibitive for most smaller orchard operations.
Regardless of limited resources, staying informed about the weather, especially in the fall, winter and spring, is critical in an orchard operation. The help of weather stations or sensors should be utilized if possible. If not, a good phone weather app and lots of daily and even hourly observation and research is needed to survive the growing number of extreme weather events that can make or break a good growing season.
For more news on tree nuts as reported by growers and farm advisors, subscribe to the Tree Nut Farm Press e-newsletter.
Subscribe to receive top agriculture news
Be informed daily with these free e-newsletters
You May Also Like
---