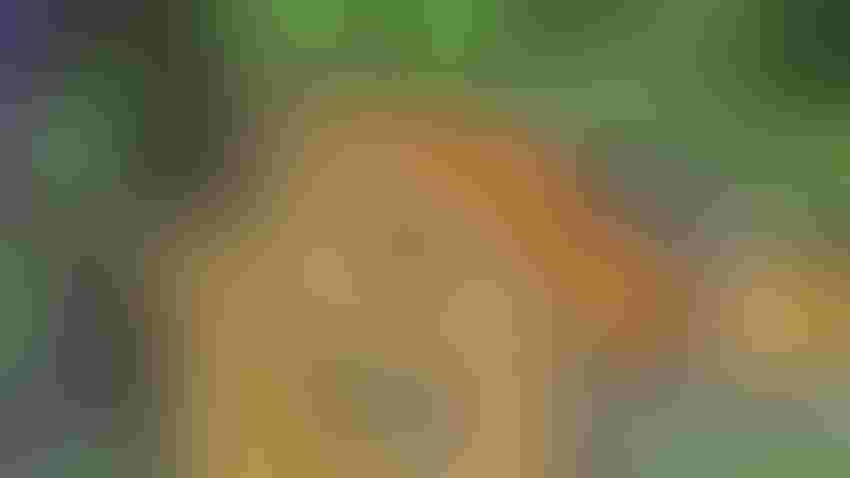 The International Union for the Conservation of Nature has listed the monarch butterfly as endangered globally.
USDA ARS
Pending federal endangered-species listings for two native pollinators could make it tougher to get approvals for new pest-control products used by California almond growers, an industry scientist says.
Protections for the monarch butterfly and native bees could be imposed this year, which would lead to questions for growers, notes Josette Lewis, the Almond Board of California's chief scientific officer.
The U.S. Environmental Protection Agency, which already must approve any pesticide used by the almond industry, is required to enhance its review of the potential negative impacts of pesticides on endangered species, Lewis explains.
"We know that if the monarch is listed, some of the products we use when they come up for re-registration, or any new products that are developed and need to be registered, will have extra scrutiny for their potential impact and could involve more restrictions on the use of those products," Lewis says on the Almond Board's website.
Environmentalists say the decline in butterfly and native bee populations could hamper a host of crops, including fruits and vegetables as well as tree nuts. "One out of every three bites of food that we eat" is directly connected to a pollinator, Ron Magill, the communications director and a wildlife expert at Zoo Miami, told CNN last summer.
Monarch butterflies were listed as endangered globally last year by the International Union for the Conservation of Nature, a Switzerland-based wildlife monitoring organization. The monarch became a candidate for U.S. Endangered Species Act protection in late 2020.
The Almond Board is working with the Almond Alliance and environmental groups to negotiate a conservation agreement with the U.S. Fish and Wildlife Service that would protect growers who have monarch habitat if they accidentally harm butterflies or larvae.
Credit for growers
The groups want growers to be given credit for participating in such efforts as Bee Friendly Farms, putting in flowering cover crops and working with organizations like Monarch Joint Venture to put in habitat.
"The way those agreements work is that we have to show that there's a net benefit to the pollinators," Lewis says. "Things like adding flowers and habitat for monarch butterflies, and in exchange for doing those good things, in this agreement you're then protected if you accidentally harm monarchs.
"Also, as part of those negotiations, we are including the kind of practices that reduce risks of crop protection products and try to demonstrate that we can use those safely and still have a net benefit to monarch butterflies," she says.
Adding more forage in the form of wildflower strips or hedgerows can make pollinators more resilient against pesticide exposure, according to recent University of California, Davis research funded by the Almond Board.
Subscribe to receive top agriculture news
Be informed daily with these free e-newsletters
You May Also Like
---