New online tools help almond growers improve N efficiency, comply with regulations
New online tools help almond growers improve N efficiency, comply with regulations
Deciding when to apply nitrogen, and how much, is one of the basic crop management decisions every grower needs to make each year.A new online Nitrogen Calculator for almonds can help almond growers refine their N management.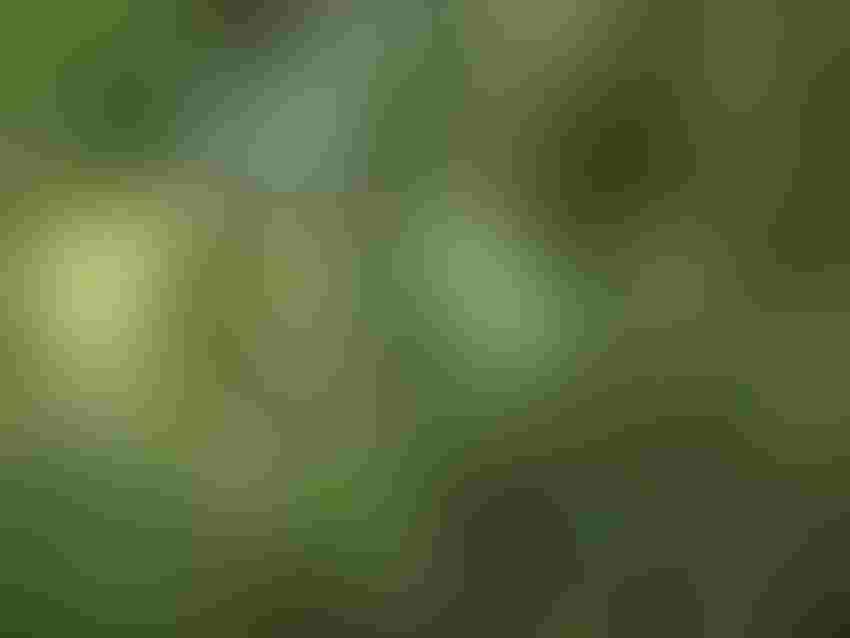 Deciding when to apply nitrogen, and how much, is one of the basic crop management decisions every grower needs to make each year. The process, however, is surprisingly complicated.
A grower must estimate how much nitrogen (N) the plant needs, when it needs it, how the soil's physical properties affect N and water movement, how the soil microbial community will transform the N, and determine how to manage irrigation to control the rate and amount of application.
The new Nitrogen Calculator will also help growers comply with new rules under the Irrigated Lands Regulatory Program (ILRP), which require all growers in the Central Valley to look more closely at their N use and its potential for off-site movement.
In fact, virtually all forms of N, except N2 in the air, are coming under increased scrutiny for potential impacts to the environment. At the same time, cost and yield factors are driving growers to work toward maximizing the efficient use of fertilizer inputs.
As such, almond growers and other farmers in California are facing increased pressure to ensure they are using N wisely and efficiently.
University of California researchers, through funding support from USDA and the Almond Board of California, have an updated protocol for estimating how much N growers should apply during the growing season.
Almond-Specific N Calculator
The Almond Board has integrated that protocol into the online Nitrogen Calculator to give growers an almond-specific tool to help them refine management of N fertilizer inputs.
Available through the California Almond Sustainability Program (CASP) website at SustainableAlmondGrowing.org, the free tool helps almond growers refine N nitrogen fertility decisions and comply with new rules while optimizing N use efficiency.
The advantage of using the CASP website is that it allows growers to update their budgets during the growing season with April leaf samples and-or better estimates of yield without having to input all of the data again. 
The N management budgeting model developed by UC Davis pomologist Patrick Brown has been updated with the latest research about almond tree N demand and leaf sampling timing, and takes into account a range of factors that can affect nitrogen demand, including past yield, leaf sampling results, other sources of N, and yield potential. This budgeting model is the basis for the Nitrogen Calculator.
Using the online tool, growers can enter information on orchard configuration and production, N credits from nitrate in irrigation water, cover crops, compost and other sources, and data from leaf sampling to get a total N fertilizer recommendation along with recommended amounts by crop growth stage.
A short video at www.almonds.com/nutrients can help explain how it all works.
"Irrigated Lands Button"
This refined protocol goes beyond what is needed to complete the new N management plans, which are now required and must be filed on-farm under the revised ILRP, but a newly developed "Irrigated Lands Button" in the N Calculator allows growers to quickly extract data and print out a form that includes information required under the N management plan component of the ILRP.
Under the program, all growers on irrigated farmland in the Central Valley are now required to complete N management plans.
Deadlines for initial N management plans vary, depending on the coalition, the size of the farm, and the vulnerability for N leaching off the operation.
For growers in the Sacramento Valley, Westlands, and East San Joaquin Water Quality Coalitions, those plans were to be completed by March 1, 2015, with the exception of small farms in low-vulnerability areas.
For Westside Coalition growers, the first N management plans should be completed by April 15, 2015. Growers in the San Joaquin County and Delta Coalitions have until June 15 of this year. Tulare Lake Basin Water Quality Coalitions will have until March 1 of next year to complete N management plans.
An initial requirement to have those plans certified by a specially-trained crop adviser has been delayed for one year, but reports must remain on-site and available for inspection, if requested. Next year, growers in high-vulnerability areas will also have to report N use to their coalitions.
Private Database
To use the online Nitrogen Budgeting Calculator, almond growers must have CASP usernames and passwords, although participation in the CASP program is not required.
By signing up with a user ID, growers will essentially have a database only they can access, and can save data and return to their budget for future updating, or clone budget components among orchards and years.
Ideally, the N budget is revisited in May when April leaf sample data is available and there is a better sense of yield potential to refine planned inputs.
The Almond Board has invested considerable time and money in getting the latest research on N management into the hands of growers to improve fertilizer use efficiency and comply with new regulations.
We hope you will spend a few minutes to take advantage of the online tools now available.
Subscribe to receive top agriculture news
Be informed daily with these free e-newsletters
You May Also Like
---