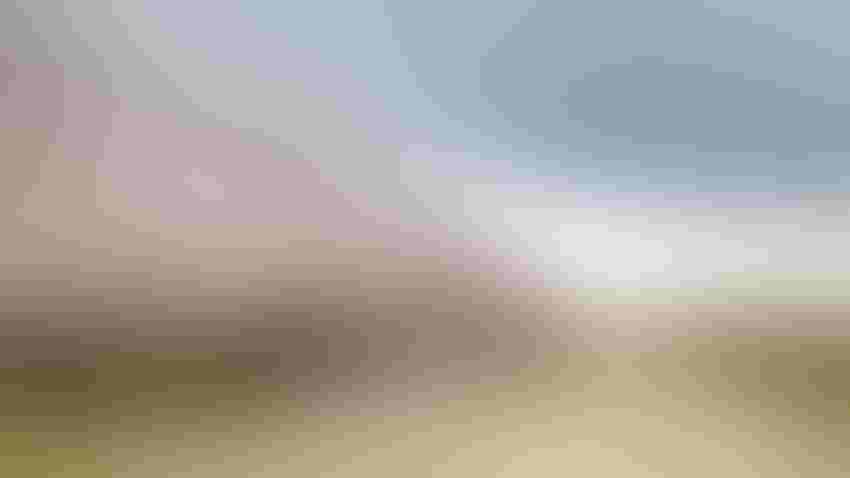 Almond blossoms in February are a big tourist attraction in parts of California's Central Valley.
Project Apis m.
Given the beauty of nature, one of its finest annual displays comes in February among California's almond orchards. Almonds are the earliest of the stone fruit family to bloom, producing what is referred to as 'valley snow', a proliferation of pink and purple blossoms that cover the ground like a blanket of snow.
It's a big tourist attraction along places called the Modesto Almond Route, the Fresno County Blossom Trail, in Central Valley sites around Durham, in Sacramento County from Woodland to Dixon and northwest of Bakersfield along Highway 43. (If you're planning a tourist trek, check out Californiacrossings.com)
The beauty isn't lost on almond growers who are immersed in all the duties attendant with a new season and soon, amid all that beauty, their concern focuses around pollinator health.
"While bees are only with us for two months of the year as they pollinate the crop, we work to support their health year-round because without bees, there would be no almonds," notes the Almond Board of California.
As honeybees forage for pollen and nectar in a blooming nut orchard, they move tree-to-tree and pollinate the blossoms along the way. Each fertilized flower is destined to grow into an almond. Commercial honeybees pollinate more than 90 other crops and a third of the global food production relies on the pollinators.
All of which means it was bad news out of the Bee Lab at the University of Maryland when researchers announced they had determined an overall decline in honeybee lifespan.
Higher loss rates
In the first such study indicating such a lifespan drop off, entomologist Anthony Nearman reported: "Bee colonies age naturally and die off, but over the past decade, higher loss rates have been reported leading to our discovery that honeybees kept in a controlled, laboratory environment have a lifespan only half of what it was in the 1970s, results that correspond with an increase in colony loss and reduced honey production trends seen in recent decades."
Nearman and fellow researchers have spent years looking at things like environmental stressors and the three Ps of pollution, pesticides, and parasites. "Our bees were isolated from the colony life just before they were to emerge as adults, so whatever is reducing their lifespan is happening before that point. This introduces the concept of a genetic component and if this hypothesis is correct, it points to a possible solution. If we can isolate some genetic factors, maybe we can breed for longer-lived honeybees."
Nearman and fellow research professor Dennis van Engelsdorp say their next steps will involve comparing trends in honeybee lifespans across the U.S. and in other countries. If they find differences in longevity, they can isolate and compare potential contributing factors such as genetics, pesticide application, and the presence of viruses in local bee stocks.
In the interim, the annual cycle prepares to get underway to again prove that honeybees are a fundamental part of our ecosystem in the transference of pollen to initiate fertilization and plant procreation. Bees are powerhouse pollinators proven by one global study that showed only 2% of bee species contribute up to 80% of all bee visits to agricultural crops. Without their participation in the process of propagation, trees wouldn't flower or produce nuts.
About the Author(s)
Subscribe to receive top agriculture news
Be informed daily with these free e-newsletters
You May Also Like
---