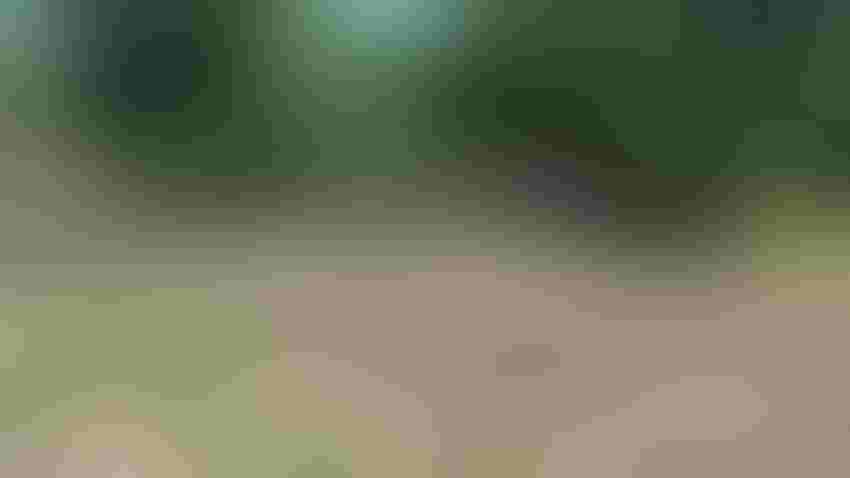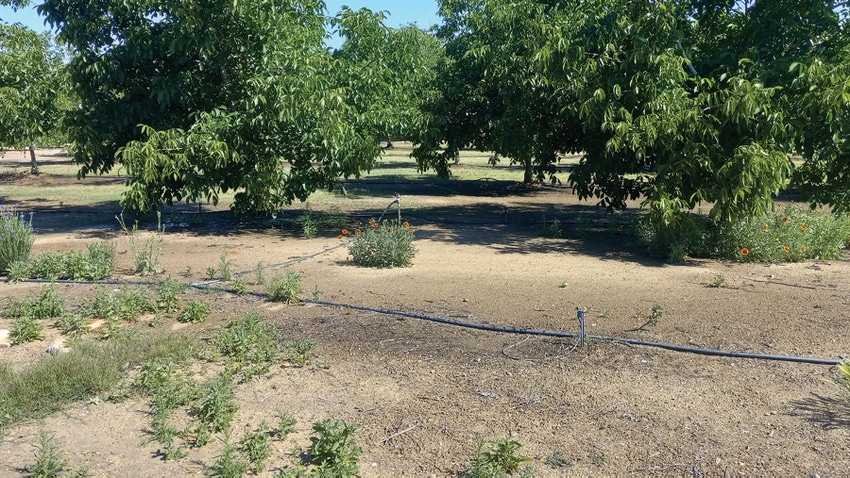 Some weeds grow in and around an almond orchard near Arbuckle, Calif.
Tim Hearden
Some tree nut producers are looking to cut costs amid a period of low prices paid to growers, but a University of California orchard expert is cautioning farms not to skimp on weed control in young almond orchards.
Weed competition for resources – particularly water and resources – could cause long-term productivity impacts in orchards that are 5 years old or less, notes Brad Hanson, a Cooperative Extension specialist at UC Davis.
"I probably wouldn't cut back too much in those young orchards because of that risk," Hanson wrote in a recent almond newsletter. "On the other hand, weed competition is probably not so bad in a well-established orchard; sure, weeds will reduce water and fertilizer use efficiency to a degree but probably won't directly hurt the crop too much or cause long-term impacts on tree health."
In considering "lean" weed control programs, Hanson suggests growers think about weed competition in making decisions about where to cut back. In addition to protecting young orchards, he also recommends targeting tall weeds that block sprinkler patterns or interfere with water flow.
"In this case the weed problem is indirect, but still a problem if it results in poor irrigation and fertilizer distribution," Hanson wrote. "I'd focus here on making sure irrigation uniformity remains reasonable in spite of the orchard being a bit weedier than normal."
Growers can also save money by mowing and spraying less frequently, timing operations to reduce weed seed but tolerating a bit of "age-appropriate" competition, he advises. However, farms may not save much if they skip a mowing but then have to spray and mow twice to clean up before harvest, he warns.
Thinner strips
Producers may also cut treatment intensity by reducing the width of the tree row spray strips, he notes.
"I'd consider the width of your mower and spray the minimal strip but still be able to mow in a single pass," Hanson wrote. "This also has implications in less-lean times when we are thinking about general herbicide-reduction goals in the orchard."
Switching to generic herbicides is also a cost-cutting option, although Hanson urges growers to be sure they're making "an apples-to-apples comparison" about formulation concentration and surfactant packages.
"Reducing weed control in orchards during difficult economic times is possible but comes with some tradeoffs," he wrote. Give up a little in the short term and let it get a little ugly in terms of weediness but reduce the long-term impacts to the degree possible."
Subscribe to receive top agriculture news
Be informed daily with these free e-newsletters
You May Also Like
---