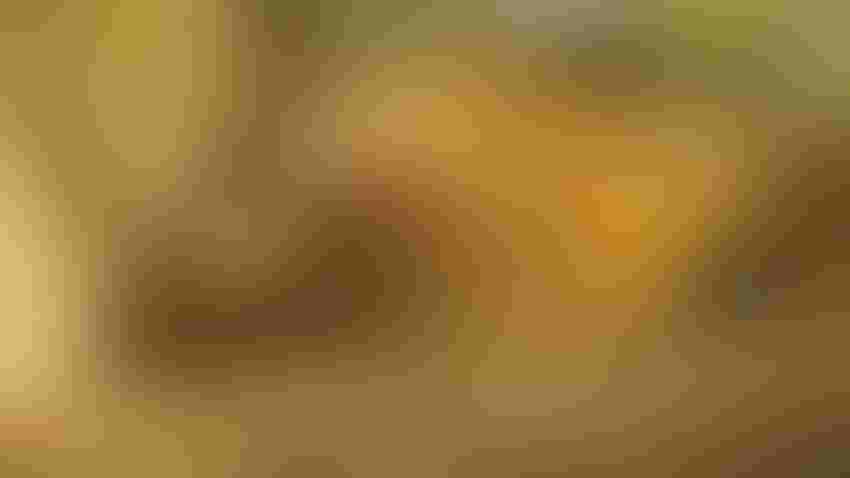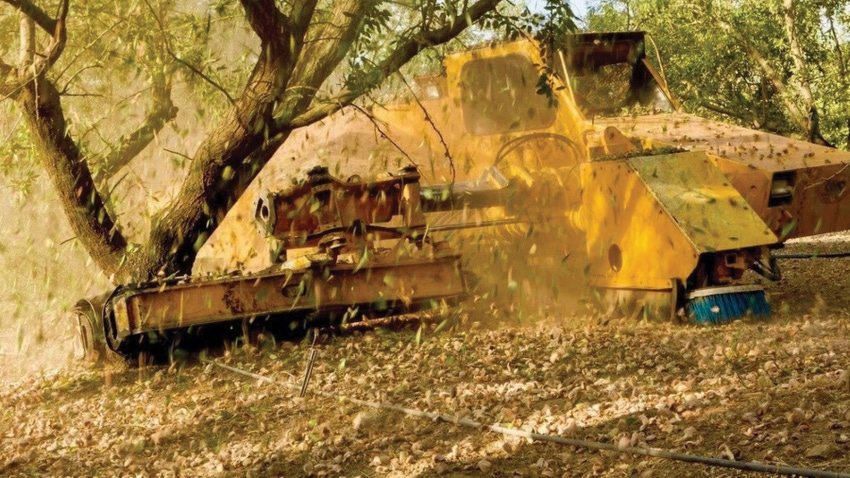 The Almond Board of California is backing an effort to rate the Modesto, Calif., area for its suitability for a plant that would convert almond tree waste and shells to energy.
Almond Board of California
A company that facilitates investments in biomass is looking into development opportunities for repurposing almond products in and around Modesto, Calif.
In a project supported by the Almond Board of California, Ecostrat Inc., is preparing a rating for the northern San Joaquin Valley as a bioeconomy development opportunity (BDO) zone, which could lead to new biomass plants operating in the area.
BDO zones enable high-potential "biomass-rich" communities to tap into the trillion-dollar bioenergy sector, company officials explain. Ecostrat is conducting a technical risk assessment of biomass feedstock, supply chain and infrastructure attributes of the region to determine its attractiveness to investors.
The analysis is looking at the area's potential for making use of various types of biomass, including fruit and almond tree waste and almond shells, as sources of clean energy.
"These are fantastic feedstocks for the bio-based industry," said Jordan Solomon, Ecostrat's president and chief executive officer. "Biomass means so much more now than burning wood … and making electricity. Now it means making high-value renewable fuels, biochemicals, biogas, and also bio-products."
Solomon chairs the BDO Zone Initiative, a rating program that enables economic development bodies to seek biobased projects for their communities. The initiative has a goal of issuing 1,000 BDO zone designations in four years.
Growth market
As Ecostrat explains, clean energy markets are growing at an unprecedented pace, and hundreds of communities in California have surpluses of sustainable biomass. But communities have had no way to quantify their region's opportunities and risks for would-be clean-energy investors.
BDO ratings put an internationally recognized "bulls-eye" on the best areas in the country to build and operate new bio-based manufacturing plants, according to Ecostrat. A coalition of capital markets and investors, including Goldman Sachs and Citibank, have allocated $1 billion toward the initiative.
In all, 22 BDO zone ratings have been issued in North America since early 2021, and the goal is to have 50 of them by Christmas, Solomon said. One of the communities was Libby, Mont., which was given an "A" rating (meaning low risk) for forest, pulpwood and sawmill residuals in October 2022 and has already landed a new manufacturing plant.
"It's almost unheard of" for a plant to be built that quickly, Solomon said. "The fact of the matter is there's trillions of dollars being put toward the energy transition, and trillions more dollars in capital markets looking to deploy and invest in the energy transition.
"Farmers have something very viable," he said. "They have feedstock and biomass. All farmers should be behind BDO ratings because they help farmers get more money. In this case it's for the wood … It could be a revenue source for almond growers and tree nut growers and contribute to on-farm stability."
The project comes as the Almond Board is zeroing in on a set of sustainability goals for 2025, including finding a use for all orchard waste.
The BDO zone rating project is partly funded through a federal rural business development grant, he said.
Almond growers who wish to contribute to the Central Valley rating can contact Ecostrat and be put in touch with an analyst, Solomon said. Visit ecostrat.com.
Subscribe to receive top agriculture news
Be informed daily with these free e-newsletters
You May Also Like
---