'Less is more' when pruning young walnut trees
'Less is more' when pruning young walnut trees
Researchers say less is more when it comes to pruning in a walnut orchard. Hasey said a no-pruning system, which actually offers several advantages, "reduces labor immensely, and there's not the brush to be disposed."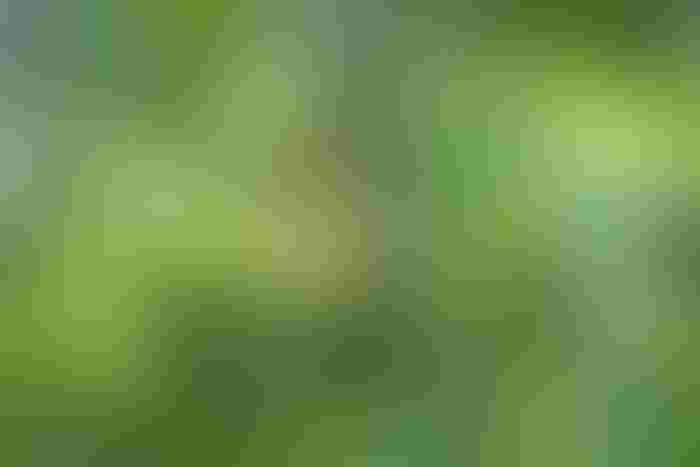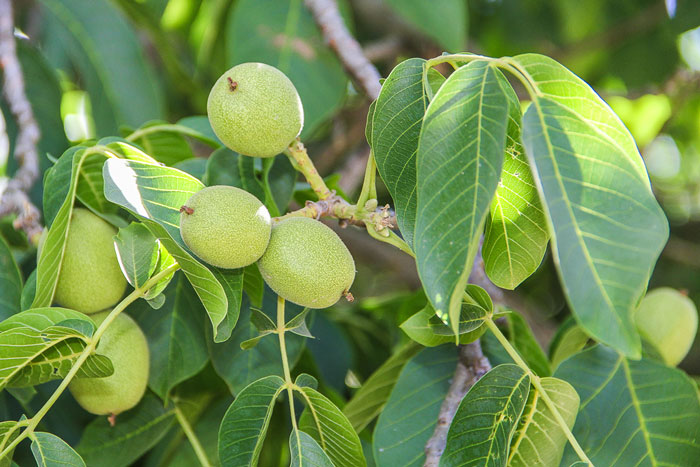 Walnut growers who find themselves lighter in the walnut due to recent setbacks for the industry might do well to heed findings of researchers with the University of California (UC) who say less is more when it comes to pruning in a walnut orchard.
"Especially now, with the price of walnuts being what it is, growers need to reduce their costs," said Janine Hasey, UC Cooperative Extension (UCCE) farm advisor in Sutter, Yuba, and Colusa counties.
And one way to that is to cut back significantly on the amount of pruning they have done. Hasey said a no-pruning system, which actually offers several advantages, "reduces labor immensely, and there's not the brush to be disposed."
The no-pruning system, originated by Bruce Lampinen, UCCE walnut and almond specialist, has been touted for producing better yield, healthier trees, and fewer broken limbs than was experienced with the UC system previously recommended minimal pruning.
In a handout for a field day at Nickels Soils Lab in Arbuckle, Hasey cited the negative impacts of pruning. In addition to the need for labor and cost of pruning, along with pruning disposal costs, she said downsides to pruning included:
More broken scaffolds two to three years after pruning ceases.

A denser canopy with increased shading that has quality impacts in the lower center of the tree.

Heavy pruning leads to decreased yields in the early years of tree development.

There's the added potential for disease entry points on pruning cuts where Botryoshaeria and other diseases can enter.

Pruned trees had lower water use efficiency than unpruned trees.

Heavily pruned trees had more incidences of crown gall but not significantly more.
Hasey said there was no evidence that pruning cuts were beneficial in the Nickels Chandler walnut trial except to cut branches in the way of the shaker or for tractor access. Similar results were found in an earlier seven year study on Howard walnuts.
Speaking at a Tri-County Walnut Day this year in Visalia, Lampinen showed a slide reading, "In our pruned versus unpruned trials in walnuts, after a total of 14 years of data collection (seven years on Howards and eight years on Chandlers), as well as numerous trials in grower orchards, we have yet to find an advantage to any pruning cut during the orchard establishment phase except those made to provide orchard access."
Recent warm winters with limited fog have resulted in uneven leafing in headed and unheaded orchards. A trial is currently underway in Butte County with Dani Lightle, UCCE farm advisor in Glenn County, and Rich Rosecrance with California State University Chico to investigate this in more detail.
Hasey said she was a skeptic at first "until Bruce challenged our thinking." Now, she's a believer.
The previous UC recommendation, in place for more than three decades, called for heading the leader and four to six primary scaffolds in the early years.
In a paper on training young walnut trees, Hasey, Lampinen, and Katherine Pope, UCCE orchard advisor for Sacramento, Solano, and Yolo Counties, compare minimum pruning with no pruning.
"We believed for decades that if lateral bearing walnuts (most of our varieties) were not pruned, their growth would stall out from early cropping," the paper read. "Research conducted since 2004 investigating pruning versus non-pruning on young walnut tree growth and productivity has challenged that paradigm."
In general, it said unpruned trees have produced higher early yields and equivalent yields in year four and on compared to minimally pruned trees.
"Heavily pruned walnut trees were smaller, had lower early yields and is a pruning method we do not recommend," the paper said.
The researchers said growers interested in trying the unpruned method "may want to start small and compare it to the minimal pruning method to make sure it fits their management system."
At Nickels, Chandlers were planted on Paradox root stock eight years ago and grown under three systems: heavily pruned, minimally pruned, and no pruning or heading.  Researchers have long advised against heavy pruning.
With the no pruning system, at the end of first dormant season in March, the leader was not headed. Lower limbs below three feet were removed. A long stake extension was placed to support the unpruned leader.
In the second, third, and fourth year, no pruning or heading was done unless lower branches needed to be removed for reasons of safety or ease of maintenance and harvest.
Lampinen pointed out that water use efficiency for the unpruned trees was rated at 100, the minimally pruned at 78, and the heavily pruned at 75.
Hasey said unpruned trees have more branches which help distribute the crop and avoid breakage.
She said the no-prune system has not been tested on black walnut root stock.
Subscribe to receive top agriculture news
Be informed daily with these free e-newsletters
You May Also Like
---