For a year, Farm Futures has been following Scott Farms' progress in Sikeston, Mo., as the family operation expands its use of technology. During a visit in late fall, after 3 inches of rain fell, the mood was still positive for Doug Scott and his sons, Taylor and Jerod.
"We don't usually finish cotton harvest before the end of November, and we're almost done here on Nov. 2," Taylor said.
Earlier this year, the Scotts took home a new CP690 picker, which Jerod has been operating. And that machine may be one reason harvest has gone more smoothly. "I can run at about 5.2 or 5.3 mph versus 4.7 or 4.8 in the previous picker," Jerod said. "I could lap the older picker in the field."
"The lapping is good, but not so good for the lappee," Doug joked.
The new picker operates with a higher header speed, allowing for higher throughput. That extra half-mile-per-hour can add up on a full day of picking.
As with harvest nationwide, this year's season at the Scotts was about hurry up and wait due to rain. "We would just get going good, and we'd have to park the pickers," Doug said. "That can be frustrating, but as we look at the yields, this is going to be one of our best cotton crops."
And Doug has a better handle than ever on that yield, given his use of the John Deere Operation Center system on his desktop computer and smartphone.
"The ability to just look at information every day to make sure things are moving along properly makes a difference. It gives you confidence," he said.
And getting access to records is now simpler. "I can get the information I need for the FSA office so much easier," Doug said. "In the past, I'd have to spend time looking for information, but now most of it is available from the app."
There's also another benefit of having good telemetry information available through the app: "In October, I got an alert that one of our tractors had a clutch slipping," Doug said. "I contacted the operator and found he was riding the clutch. That alert went away."
It's a small detail, but over time, Scott said that kind of information can pay off in reduced repair bills and longer equipment life.
More work to do
Jerod and Taylor, who spent time last winter pulling field data together for this season, are already planning wintertime sit-downs with their father to go over the information gathered. In addition, Matt Johnson, an innovation specialist at Greenway Equipment, will be on hand.
"Matt helps make all of this come together. And we'll need that help as we look at the information we've gathered," Doug said.
Jerod said he'll keep working to firm up field boundaries for next year. "We want to be sure we have everything in shape and keep working on that," he said.
There have been some in-season checks on yield as harvesters rolled. Scott saw solid corn yields, and in a field trial with one hybrid, he liked what he saw. "Of course, that's a number the company is going to retire soon, but it was our best performer this year," Doug said.
As for a cotton yield trial, looking over those numbers will happen after pickers are parked. Harvest work remains the priority.
"But I'm looking forward to going over that information to see what we've learned," Doug said.
Looking ahead, he hopes his local gins will take up the radio frequency identification program for tracking bales that's offered from John Deere. "This is information they can use to track bales, but for us I also think the information we can record from each bale, including field location and yield, will have value, too."
Doug appreciates how technology has allowed his sons to get more involved in the operation.
"Someday, it's possible that with this technology, my dad won't have to be as involved," Taylor said. "That doesn't mean we're getting rid of him, but the information we'll have will help Jerod and I be more involved in management, too."
The younger generation taking on technology as part of a transition will be the future, but that's some time away for the Scotts. For now, it's more about getting the work done.
Real-time information may be hard to put a dollar figure on, but it offers peace of mind. For the Scotts, that was a Tech@Work benefit for 2018.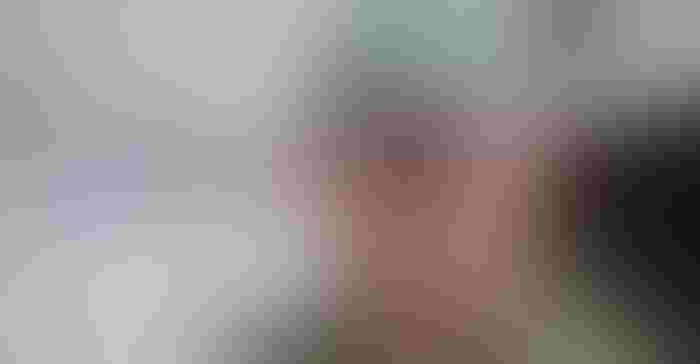 TECH SUPPORT: Matt Johnson, Greenway Equipment, Sikeston, Mo., has an important role for Scott Farms: making sure the tools deployed do the job. He also shared what kind of opportunity field support offers for prospective employees.
The role of the dealer in tech
Matt Johnson was a key part of the success for Scott Farms when the new technology was implemented for 2018. Doug Scott said without someone like Matt involved, "I know we would not have been able to make it work."
And this is a critical issue for farmers working with new tools. "The opportunity with this technology is to have a different relationship with the customer," Johnson explained. "Maximizing this technology requires some one-on-one time with the customer."
And that's not your average equipment sales conversation either. In this program, over the years, Farm Futures has found that farmers rely more on those integrated system specialists, or precision ag gurus, at local dealerships. Dealers are also finding that's valuable, too.
Johnson said more farmers are using the technology in his area, but diving deeper in the data will be the next step, which means investing in people who "get it" to help support these customers.
But who can fill that role?
After sharing his experience with interns over the summer, Johnson framed a basic requirement: "The most important personality trait for a person who wants to work with these tools is the willingness to work," he said. "We can train them on the tech. As long as they can grasp that, they can succeed."
For college students with an ag business focus looking for something in a hot area, there's a growing opportunity to work with farmers like Scott and his sons to put these new tools to work.
And as more farmers see the need to turn to these tools, the greater that opportunity grows.
Subscribe to receive top agriculture news
Be informed daily with these free e-newsletters
You May Also Like
---