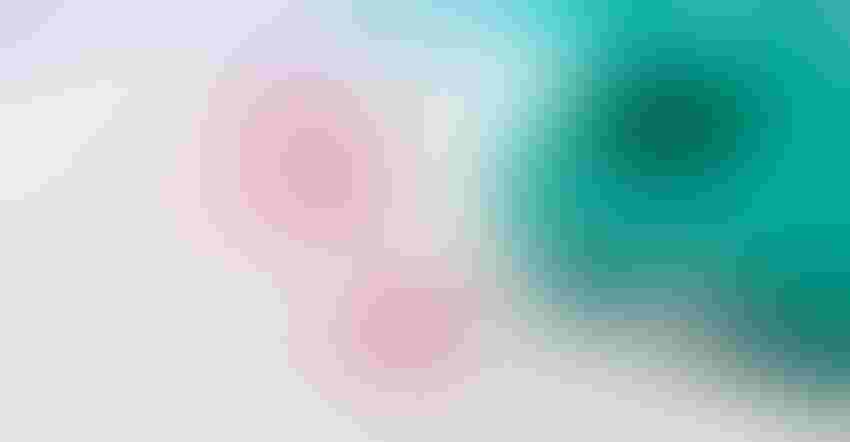 anyaivanova/ThinkstockPhotos
by Deena Shanker and Lydia Mulvany
Despite a long love affair with red meat, more Americans than ever are turning toward plant-based imitators at restaurants and grocery stores. Not the hockey puck veggie burgers in the back of your freezer, mind you—these are plant-based patties engineered to mimic the taste of real meat. 
But making vegetation seem like flesh has always been tough. To create something that satisfies carnivores, Silicon Valley decided you have to use the components of real meat—and that means heading to the laboratory. Whether consumers will readily devour burgers made out of cells cultivated in a bioreactor, though, is an open question.
As with most everything Americans buy, branding such cultured meat will be critical. That's the takeaway from a study released last week by Faunalytics, an animal-advocacy group, and the Good Food Institute, a nonprofit alternative animal products industry group. "Lab-grown," "in vitro" or "cultured meat" burgers are unlikely to fly out of the freezer case. But calling them "clean meat," a term pushed by the nascent industry, may encourage new adopters.
There's a growing movement to rein in the global industrial meat complex. Consumers in developing nations with more disposable income are increasingly turning to beef products, matching the perpetual U.S. appetite for a food whose mass production has had negative environmental and health consequences. But first, you have to sell it.
"You want 'yes,' not 'yuck.'"
"Appetite appeal is everything," said Nik Contis, a senior partner at PS212, a brand consultancy. He agrees that of all the potential names, "clean meat" is the most favorable of what are generally "dystopian" monikers. "Whatever they label this, ultimately it can become a sort of linchpin in communicating to consumers," he explained. "You want 'yes,' not 'yuck.'"
Two thirds of people in the Faunalytics survey said they'd try meat generated from cell cultures when described as "clean meat" and after hearing positive descriptions of the products. The term, according to the survey, "reduces feelings of disgust." Negative messages about conventional meat also helped with consumer acceptance.
Research by other firms not associated with animal advocacy, however, has been less favorable. According to data from food and agriculture marketing firm Charleston|Orwig, only 3% of consumers expressed "no reservations" about eating such products, while 57% responded, "No, absolutely not." A third survey, by food trends research firm Datassential, found that 68% said they were "not interested" in cultured meats.
There's another hitch: The beef, pork and chicken industries insist that if it doesn't come from an animal, it shouldn't be called meat at all. Ironically, Big Meat companies such as Tyson Foods Inc. and Cargill Inc. are pouring millions of dollars into startups seeking to make meat and fish products without killing animals. 
The technology, if it can reach the right price point and be brought to scale, is nothing less than the disruption of agriculture as we know it, said Will Sawyer, lead economist for animal protein at CoBank. Aside from impacting the meat industry, there would also be substantial effects on global grain production, which exists mainly to feed animals, and on water and air quality, he said. Neither Tyson nor Cargill responded to requests for comment.
One might think that the benefits that flow to the environment and animal welfare would be key selling points for cultured meat—but you would be wrong. While younger consumers are attuned to such issues, they are, overall, the least-selected reasons for cutting meat consumption, said Kyle Chamberlin from Datassential. 
The growth of plant-based foods is instead largely driven by health concerns. Almost half of consumers are buying veggie burgers because they think it's better for them, according to a March Datassential report. GFI said there are health benefits to cellular agriculture. Unlike conventional meat, these products will be free of fecal contamination and won't require antibiotics, thereby not contributing to human antibiotic resistance. But neither of these are the typical health-related drivers, like avoiding saturating fat and cholesterol and losing weight. 
Companies could also theoretically combine animal muscle and fat cells to create a healthier nutritional profile, but that's "an open question at the moment," according to Matt Ball of GFI. For example, there's been discussion of making beef without heme iron, a component of meat which some studies found may be linked to cancer.
Andrew Noyes, a spokesman for JUST, a startup that makes both plant-based meat substitutes and cellular agriculture, said his company's prototypes have nutritional profiles "very similar" to conventionally produced meat. (His company recently raised $220 million.)
The future of "clean meat" will depend on whether it tastes and feels like the real thing. 
While cultured meat faces several obstacles, cultured fish may be easier to introduce. Finless Foods co-founder Mike Selden said "clean" fish will have an advantage over the real thing in that it doesn't contain mercury and plastic. On the other hand, the fatty acid chains that make real fish good for you come from algae consumption. So companies are working on putting that nutrition back into the product. 
The future of cultured meat will depend on whether it tastes as good as the real thing, is convenient and has the right price, said Justin Kolbeck and Arye Elfenbein, cofounders of Wild Type, a San Francisco-based cellular agriculture company. Their startup pledges to make "delicious, accessible, and affordable meat and fish," starting with cultured salmon and trout. The company said it's also designing a production process that could reduce the risk of food-borne illnesses. 
The Datassential report points to one way of increasing consumer interest in these products. Many respondents said they'd be more interested if they knew more about production methods and a lack of health risks. Selden of Finless Foods agreed, saying that the more consumers learn about cellular agriculture, the more accepting they become.
Others aren't so sure. 
"This is a vast unknown," said Mark Gale, Charleston|Orwig's chief executive. Companies "shouldn't assume that just because they might be able to make it, that necessarily, there will be broad adoption."
To contact the authors of this story: Deena Shanker in New York at [email protected] Lydia Mulvany in Chicago at [email protected]
© 2018 Bloomberg L.P
Subscribe to receive top agriculture news
Be informed daily with these free e-newsletters
You May Also Like
---