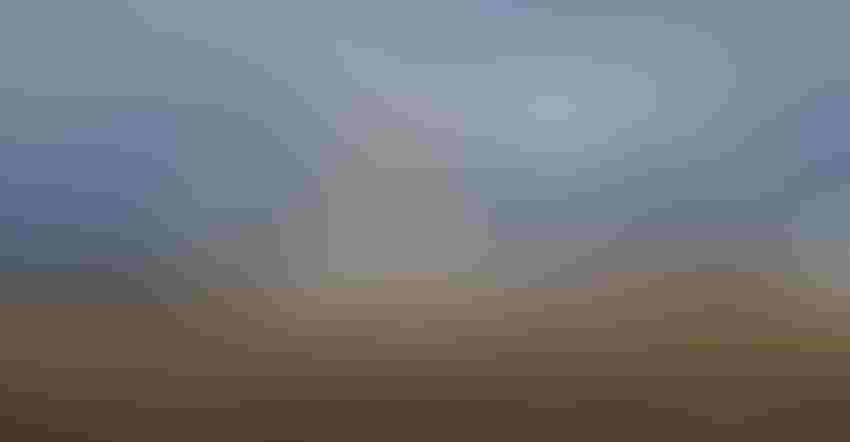 STRONG RFS NEEDED: Farmers and biofuel producers are struggling through difficult financial times, made worse by waivers EPA provides to oil refiners.
For the first time in two decades, U.S. ethanol consumption is declining. Waivers being handed out to oil refiners by EPA are causing the drop. So far, it amounts to 2.6 billion gallons of demand destroyed due to waivers for the 2016-17 compliance years. That's equal to more than 900 million bushels of lost corn demand, hitting when farmers are already hurting from low prices.
On March 14, National Ag Day, EPA granted five additional exemptions to refiners for the 2017 compliance year, waiving 366 million gallons of biofuels from compliance with the Renewable Fuel Standard.
The RFS is a federal law requiring petroleum refiners to blend a certain amount of ethanol and biodiesel with the gasoline and diesel fuel they produce each year. The law also says EPA can grant exemptions or waivers to small refineries in times when they are being hurt financially by the RFS blending requirement.
EPA needs to be held accountable
Question is, are those waivers justified? In some cases, waivers are being given to large refineries and not always in cases where there are financial problems caused by the RFS blending requirement. Granting unjustified waivers continues to chip away at the RFS and corn demand, hurting corn farmers. The National Corn Growers Association has called for EPA to account for these lost volumes and disclose which refineries receive waivers and why the waivers are justified.
The five refineries receiving these most recent exemptions produced about 3.4 billion gallons of gasoline and diesel fuel in 2017, resulting in 366 million Renewable Identification Numbers being exempted. RINS are credits that can be traded and used to satisfy RFS obligations. A refiner that has more than satisfied its blending obligations can sell its RIN credits to another refiner that hasn't met its EPA blending requirement.
Currently, EPA has two remaining refinery exemption petitions for 2017. Refineries have also submitted 39 petitions for 2018 exemptions that EPA has yet to make a decision on. NCGA is part of a legal action being taken against EPA for abusing the Small Refinery Exemptions and will continue to stand up for farmers and a strong RFS, says NCGA President Lynn Chrisp.
Iowa Corn Growers Association President Curt Mether says, "The EPA needs to stop granting these unnecessary waivers, disgracing farmers and their hardworking renewable products. Farmers are already dealing with tough economic times. It's time EPA is held to a higher standard in RFS implementation. It's time to restore the intent and strength of the RFS." 
Biodiesel demand undercut
The National Biodiesel Board is also condemning EPA for issuing the five new small refinery exemptions retroactively for 2017. "EPA Administrator Andrew Wheeler is unfortunately following in the footsteps of his predecessor Scott Pruitt, undercutting demand for biodiesel and renewable fuel by handing out retroactive small refinery exemptions to every refinery that asks for one," says Kurt Kovarik, NBB vice president. "It appears to be business as usual at EPA with no effort to ensure the renewable volume obligations [RVO] are made whole following the exemptions. America's farmers, biofuel producers and the environment are directly harmed."
The 2017 volumes for biomass-based diesel were set at 2 billion gallons, well below the biodiesel industry's proven ability to produce the fuel. Now, the retroactive small refinery exemptions for 2017 have cut the obligation by a total of 240 million gallons, or 12%, Kovarik says. "Because they're retroactive exemptions, the reduced demand for biodiesel will hit our industry throughout 2019. This is just another action by EPA to put big oil interests over America's soybean farmers and biodiesel producers."
The five new small refinery exemptions reduced the 2017 RVO for biodiesel by an additional 48 million gallons. Previously granted exemptions had reduced the 2017 RVO by 192 million gallons. EPA's annual small refinery exemptions for 2015, 2016 and 2017 have now reduced biomass-based diesel demand by more than 360 million gallons.
Wrong way for ethanol consumption
With another five of these RIN small refinery waivers being handed out, Geoff Cooper, executive vice president of the Renewable Fuels Association, says, "It's extremely disappointing and outrageous, especially as the summer driving season is just around the corner. This is an important indicator and potential bellwether of future EPA decisions on waiver petitions. There are still 39 petitions by refiners for 2018 exemptions awaiting action. Hopefully, we can get some of those stopped."
These EPA waivers subvert the RFS and the will of Congress, undermine the growth of the biofuels industry and destroy demand for U.S. farm products, says National Farmers Union President Roger Johnson. "President Trump has promised farmers for over two years now that his administration will advance the biofuels industry and expand markets for our farm products. Yet his actions and these by his EPA are to blame for significant markets being taken away from family farmers."
Late last year EPA granted a waiver to a refinery owned by Exxon Mobil, the largest American oil and gas corporation. Waivers have been granted to refiners who are not small and are not having profitability issues. "The handing out of these unjustified waivers must end immediately," Johnson says, "and the demand that has been destroyed to date must be accounted for in future RFS obligations."
Subscribe to receive top agriculture news
Be informed daily with these free e-newsletters
You May Also Like
---