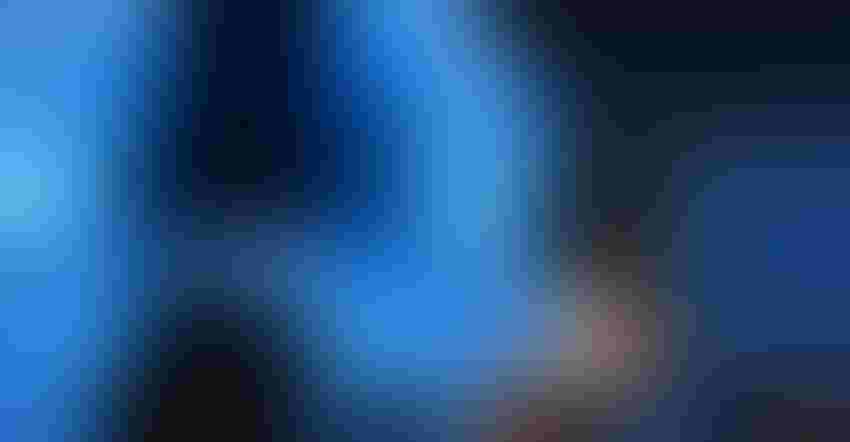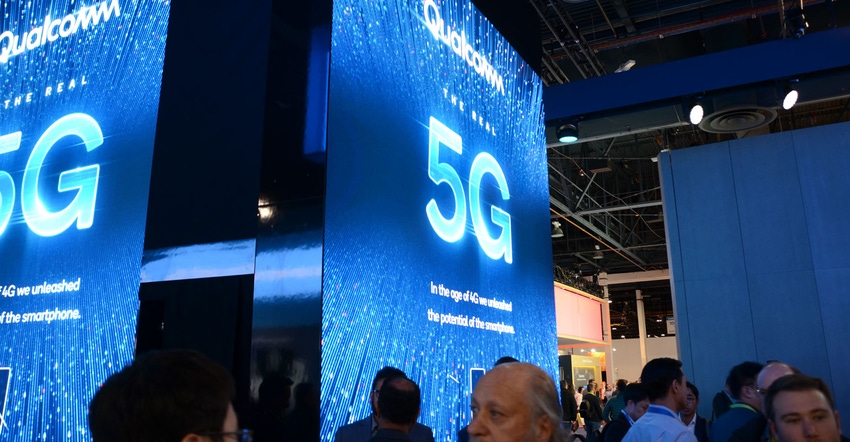 ROLLING OUT 5G: Wireless cellphone companies are gearing up to introduce 5G wireless this year, but experts are less than enthusiastic about its reach to rural areas and farms.
5G, the next generation of wireless internet, has been advertised as "revolutionary," enabling the rollout of self-driving cars and trucks, and the "internet of things" that will enable just about anything to connect online.
But what is exactly is 5G? And will farmers and rural people benefit?
"We're still at the early days of it," says Luke Bouma, founder of the Cord Cutters News website and proponent of 5G. Bouma thinks 5G will bring more badly needed competition to rural areas where often only one internet service provider is available, leaving people with few choices and high prices.
He says that AT&T and Verizon are planning to spend more than $1 billion by 2020 to get 5G to more areas.
"The idea here is competition, right," Bouma says. "The biggest problem is competition. The goal here is to compete to eventually lower prices. Where there are now two or three providers, you see up to seven providers in some markets with 5G."
What is 5G?
Simply put, 5G is the next generation of wireless internet technology, an upgrade to existing 4G and 4G LTE networks. With 5G, wireless internet speeds of up to 10 gigabytes per second are theoretically possible. It is seen as the foundation for the future "internet of things," which will connect anything and everything to the internet via the mobile wireless network.
Related:Temper expectations for high-speed internet on farm
For farmers, faster mobile speeds will allow real-time communications between machines out in fields, and the development of more advanced machinery and automation. Anything on a farm will be connected, from tractors and planters to center-pivot irrigation sprinklers and many other things.

WHAT IT LOOKS LIKE: The coverage cells for 5G will be less than a half-mile in each direction. With fixed wireless connections, homeowners will make the connection using an antenna mounted on the side of their house. (Courtesy of CoBank)
How it works
5G will likely take several forms. There is true 5G wireless, which will be like the existing cellular network but will run in a higher-frequency spectrum. Then there is 5G fixed wireless, which will also use higher-frequency spectrum but is designed for home internet. Instead of cables brought into the home, there will be an antenna installed on the side of your house to get a high-speed connection from towers that emit the signal.
New wireless spectrum
The key to deploying 5G is the use of millimeter wave spectrum, which provides more bandwidth and higher speeds. Signals that run in this spectrum run above 24 gigahertz, but the signals don't go very far. Unlike existing systems that rely on cell towers that are sometimes miles apart, the 5G wireless network will require many more cell sites — as the signals can only travel less than a half-mile in any direction, between 1,500 and 2,000 feet.
Challenges with deployment
According to a report by North Dakota-based Vantage Point Solutions called "5G is Not the Answer for Rural Broadband," the cell signal falls to half or less than half of strength at 25% of the distance to the cell edge. So, realistically, you can get between 15% and 25% of peak performance for a single user, according to the report.
And these waves can't penetrate buildings and can be easily obstructed by trees and the weather. While 4G cell towers are about 100 feet high and there is considerable distance between each tower, up to 10 times more sites will be needed to beam the faster 5G signal.
Rolling out
5G, or versions of it, are already being rolled out. According to PC Mag, both Verizon and AT&T have started rolling out 5G to limited areas, all in cities.
The idea is to provide high-speed wireless internet for in-home use.
According to the Kansas City Business Journal, Sprint will launch its 5G network in four cities — Chicago, Atlanta, Dallas and Kansas City — in May. T-Mobile is also launching 5G service sometime this year.
AT&T is also testing out AirGig, which uses existing power lines to carry high-speed data to areas where it's not feasible to install fiber-optic cable. Customers would connect to this service using an antenna mounted on their home.
About the Author(s)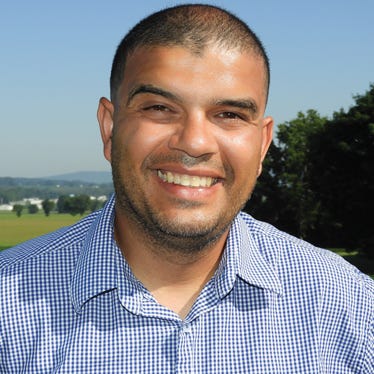 Editor, American Agriculturist
Chris Torres, editor of American Agriculturist, previously worked at Lancaster Farming, where he started in 2006 as a staff writer and later became regional editor. Torres is a seven-time winner of the Keystone Press Awards, handed out by the Pennsylvania Press Association, and he is a Pennsylvania State University graduate.
Torres says he wants American Agriculturist to be farmers' "go-to product, continuing the legacy and high standard (former American Agriculturist editor) John Vogel has set." Torres succeeds Vogel, who retired after 47 years with Farm Progress and its related publications.
"The news business is a challenging job," Torres says. "It makes you think outside your small box, and you have to formulate what the reader wants to see from the overall product. It's rewarding to see a nice product in the end."
Torres' family is based in Lebanon County, Pa. His wife grew up on a small farm in Berks County, Pa., where they raised corn, soybeans, feeder cattle and more. Torres and his wife are parents to three young boys.
Subscribe to receive top agriculture news
Be informed daily with these free e-newsletters
You May Also Like
---