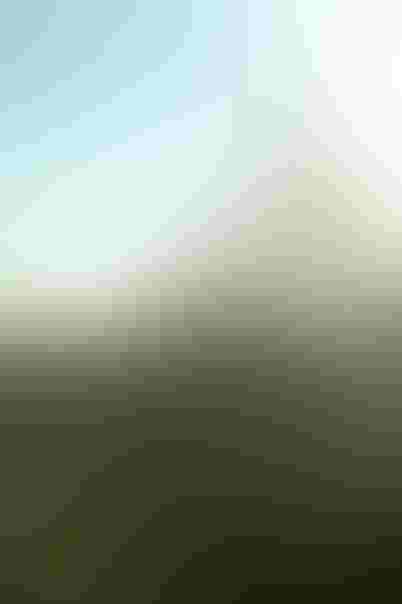 Agriculture Secretary Tom Vilsack has announced that USDA is seeking applications to increase the production and use of renewable energy sources. Funding is available from three USDA Rural Development renewable energy programs authorized by the Food, Conservation, and Energy Act of 2008 (Farm Bill).
"This funding will create green jobs and help America become more energy self-sufficient." Vilsack says. "These investments will help spur new technologies that will enable us to reduce reliance on fossil fuels and build a strong renewable energy industry in rural America that will enable our nation to 'out-innovate' its competitors."
USDA is accepting applications for loan guarantees in the Biorefinery Assistance Program, Repowering Assistance Program, and the Bioenergy Program for Advanced Biofuels. Details on how to apply are available in the March 11, 2011 Federal Register, page 13351.
USDA's Biorefinery Assistance Program provides loan guarantees to develop and construct commercial-scale biorefineries or to retrofit existing facilities using eligible technology for the development of advanced biofuels. Under the Notice of Funds Availability (NOFA), USDA is making approximately $463 million in program level available for loan guarantees in Fiscal Year (FY) 2011. For FY 2011, there is only one round of competition. Applications must be received by May 10, 2011.
The Repowering Assistance Program is designed to encourage the use of renewable biomass as a replacement fuel source for fossil fuels used to process heat or power in the operation of eligible biorefineries (those biorefineries in existence on June 18, 2008 – the date the 2008 Farm Bill was enacted). Eligible project costs will be only for project related construction costs for repowering improvements associated with the equipment, installation, engineering, design, site plans, associated professional fees, permits and financing fees. Under this notice, USDA is making available approximately $25 million to make payments to eligible biorefineries. The deadline to apply for funding under this program is June 9, 2011. Details on how to apply are available in the March 11, 2011 Federal Register, page 13349.
The Bioenergy Program for Advanced Biofuels works to support and ensure an expanding production of advanced biofuels by providing payments to eligible advanced biofuels producers. USDA may fund up to $85 million under a Notice of Contract Proposal (NOCP) for Payments to Eligible Advanced Biofuel Producers in FY 2011. The deadline to apply is May 10, 2011. To be eligible for payments, advanced biofuels must be produced from renewable biomass, excluding corn kernel starch, in a biofuel facility located in a state. Details on how to apply are available in the March 11, 2011 Federal Register, page 13345.
Advanced biofuels are derived from renewable biomass to include cellulose, sugar and starch, crop residue, vegetative waste material, animal waste, food and yard waste, vegetable oil, animal fat, and biogas (including landfill gas and sewage waste treatment gas). This program is an important part of achieving the Obama administration's goal of out-building and out-innovating our global competitors by increasing biofuels production and use.
USDA, through its Rural Development mission area, administers and manages more than 40 housing, business and community infrastructure and facility programs through a network of national state and local offices. Agency programs are designed to improve the economic stability of rural communities, businesses, residents, farmers and ranchers and improve the quality of life in rural America. Rural Development has an existing portfolio of more than $146 billion in loans and loan guarantees.
Subscribe to receive top agriculture news
Be informed daily with these free e-newsletters
You May Also Like
---