Today's reality: Public driving many ag policy decisions
Today's reality: Public driving many ag policy decisions
"Defensive research and proving grower benefits is the new norm it seems," says Angus Catchot. " I'm now spending 50 percent of my time dealing with public issues that I never had to worry about before, or go to D.C. to argue on behalf of our growers." 
<p><em><strong>Sarah Daily, from left, Dow AgroSciences, Memphis, Tenn., discusses her company&rsquo;s products with Ed Whatley, Whatley Ag Service, Clarksdale Miss., and Tucker Miller III, Miller Entomological Service, Drew, Miss., at the annual meeting of the Mississippi Agricultural Consultants Association.</strong></em></p>
An indication of the complexities — and frustrations — involved in securing needed tools for farmers in today's increasingly regulatory/litigious environment was voiced by Angus Catchot, Mississippi State University Extension professor of entomology and plant pathology, at the recent annual conference of the Mississippi Agricultural Consultants Association.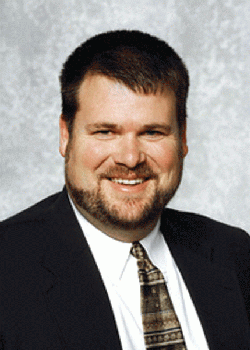 ANGUS CATCHOT
Referring to the Environmental Protection Agency's cancellation order for the insecticide Transform following a Ninth Circuit Court of Appeals ruling, he said Mississippi and other states are working on securing a Section 18 emergency approval for Transform on cotton, as well as for grain sorghum, which had not previously had a label.
"This won't be easy," he said, "but I think we can make the case for the exemptions in cotton and grain sorghum. This product is extremely important to our growers in the state of Mississippi, and other regions as well."
He noted also the U.S. Fish and Wildlife Service decision to ban all neonicotinoid insecticides, both foliar and seed treatment, on federal refuges — plus a ban on planting GMO seeds. The EPA has also issued a 60-day comment period on the insecticide imidacloprid in cotton and citrus.
Click here to see our gallery of photos from the Mississippi Agricultural Consultants Association annual meeting.
"Defensive research and proving grower benefits is the new norm it seems," Catchot said. " I'm now spending 50 percent of my time dealing with public issues that I never had to worry about before, or go to D.C. to argue on behalf of our growers. The reality is, the public is driving a lot of ag policy decisions today."
As a result, he says, "The way we deal with these issues will have to change. We've got to start putting the face of agriculture in a different light. We're not going to be able to go to Washington and beat them over the head with facts alone and win these cases."
IT'S FREE! Stay informed on what's happening in Mid-South agriculture: Subscribe to Delta Farm Press Daily.
Now, he says, "Our battles for the chemistries and tools agriculture needs are not being played out in D.C. — they're being played out on Facebook and Twitter, and at the grocery store, and on Dr. Oz. They're influencing decisions about your business and your livelihood.
"Because of this, things are going to look much different in five years. It's going to be much tougher to farm and make profits when there are fewer and fewer chemistries. Take my word for it: its coming."
In the short term, Catchot says, "Take the time to engage in the debate. When you get an opportunity to share with the general public about your farming operations and the environmental stewardship practices you carry out on your farm, do it. Share the fact that you strictly follow IPM practices and that pesticides are used on an as-needed basis, determined by scouting and sampling. This is the side that is too-seldom told, and that the public does not always understand. So, please, tell your story every chance you get."
Subscribe to receive top agriculture news
Be informed daily with these free e-newsletters
You May Also Like
---