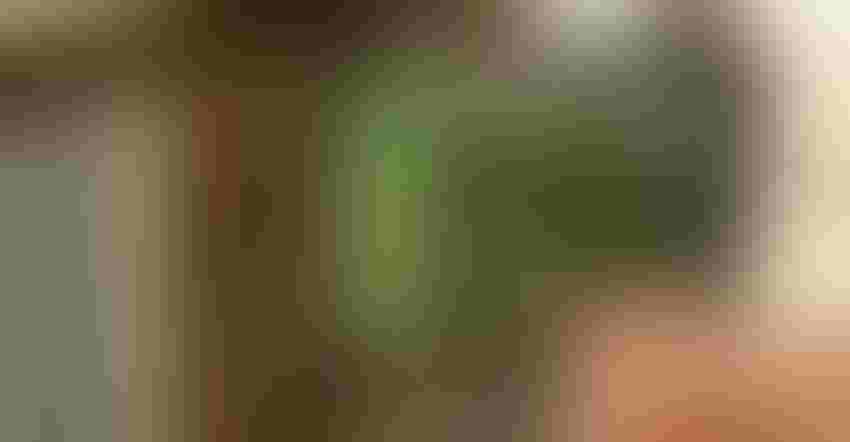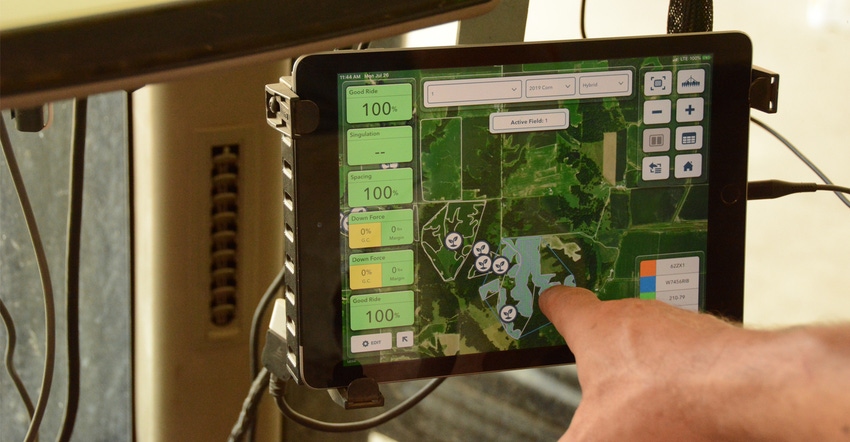 TWO TECHNOLOGIES TALK: Climate FieldView can now share data seamlessly with Claas Telematics using a Claas app. Experts hope it is the sign of more collaborations to come.
Holly Spangler
You can now connect Climate FieldView and Claas Telematics through the Claas application programming interface, or API. That enables easy data exchange for field-specific, site-specific documentation.
You may not have Climate FieldView from Bayer or Claas equipment. But this achievement is still important to you. It signals the fact that companies recognize these vital technologies must be able to talk to each other, or at least work seamlessly with each other, in the future. It's the key to ensuring vital information about the previous year's yields and site-specific yield differences can be available at your fingertips for decision-making purposes.
How important is it? Remember when Allis-Chalmers used the snap-coupler system for implements, and International Harvester had its own two-point attachment system? Finally, everyone standardized around the three-point hitch. Until they did, if you owned various brands of equipment, it wasn't always easy to hook and go. Think of this new era of cooperation as seeking the three-point-hitch standardization of the 1960s. Visit climate.com/bayer-plus and claasofamerica.com.
Disease control breakthrough
Vive Crop Protection believes AZterknot fungicide will be a breakthrough for row crop ag in the U.S. EPA recently approved the fungicide, which is described as the world's first three-way biological and chemical fungicide. It contains Reynoutria extract, a biological, plus azoxystrobin, a chemical. The key is Vive's patented Allosperse technology, a nano-polymer technology that allows the biochemical and chemical agents to be combined and work together in one efficient product. Learn more at vivecrop.com.
More foliars and biologicals
Homestretch Harvestshield is the newest biological and nutrition product available from Meristem Crop Performance. This new product is designed to assist in stress mitigation and cell division in corn, spokespersons say. It contains polyphenols, auxins, betaines and amino acids, including arginine and tryptophan.
Meanwhile, the company introduced Excavator, a biological product aimed at helping cornstalks break down faster after harvest. The company says the product is a blend of six proprietary microbes and can lead to quicker release of nutrients held in stalks. Visit meristemag.com.
New seed treatment
Nufarm introduces Precinct seed treatment, recently approved by the EPA. It is labeled to control downy mildew, Pythium spp. and phytophthora on crops, including corn, soybeans and cotton. Developers say it moves systematically into plants and is less prone to leaching or soil binding than some competitors. Visit nufarm.com/uscrop.
Precision ag help
Agco is piloting a new service it calls Precision Ag Line, or PAL. It's designed to connect customers to precision ag technical experts via a phone call or text message. It covers all of Agco's brands, including Challenger, Fendt, Gleaner, Massey-Ferguson and Precision Planting, even when an implement of these brands is used with equipment from another manufacturer. PAL leverages the AgriSync platform to ensure a seamless experience for growers, dealers and technicians by helping streamline access to the service. Visit agcocorp.com.
Scouting on steroids
Ceres Imaging, a California-based, high-tech company, uses artificial intelligence to elevate management strategies for farmers. It recently announced a partnership with Evergreen FS, Bloomington, Ill., to collaborate on research and product development on dryland crops. Ceres will deploy proprietary technology in remote sensing and AI for integration with cutting-edge scouting and agronomic services offered by Evergreen FS. Visit ceresimaging.net and evergreen-fs.com.  
About the Author(s)
Subscribe to receive top agriculture news
Be informed daily with these free e-newsletters
You May Also Like
---