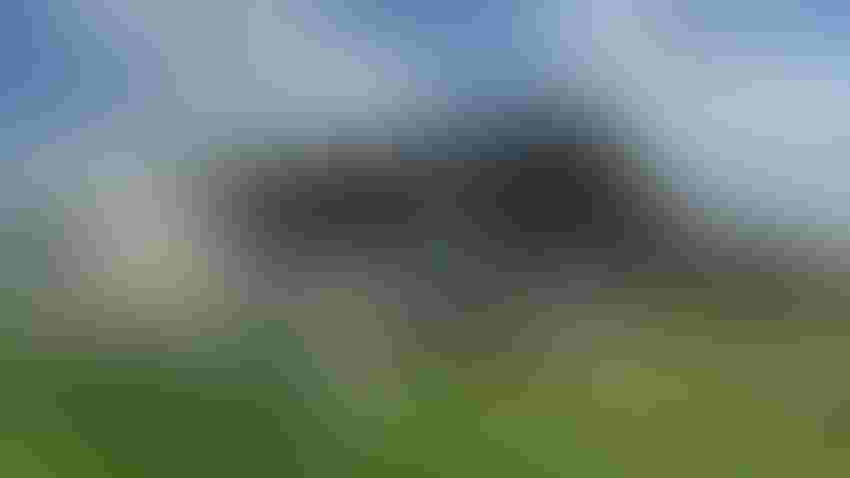 TECH BOOM: Irrigation companies, like Valley Irrigation, are seeing more interest from farmers in using technology advancements to increase their irrigation efficiency in the field. Solar panels — like these, for example — are one way farmers might reduce their pumping costs.
Jennifer M. Latzke
Recent years have seen a technological boom among irrigation companies. For example, irrigation systems are ideal infrastructure in fields to aid in monitoring crops through advanced technology. But there's also been a big push to use technology to address water-use efficiency in crops.
Aaron Caughey, director of product management for Valley Irrigation, says there's a generational shift among farmers, and there's more focus on technology now than ever before.
Do more with less
"A lot of it is focused around conserving resources, improving life, and doing more with less," Caughey says. "We're about saving time, saving labor and saving costs."
For example, the company offers Airless Tires from Galileo, a tire with all the benefits of a typical pneumatic tire, but without the troubles of one. With fewer leaks and blowouts, these tires can save a farmer time in the field and upkeep costs.
"We have other telemetry solutions to keep the grower from having to go to the field," Caughey says. "Things like Plant Insights, where we can detect pests and diseases and tell you right in the field where they are. Then, you can work with your agronomist to decide how to treat the problem."
While a crop scout may only get to a few spots in the field, Plant Insights, mounted to the pivot spans, can see every part of the field, all day, every day, as long as the pivot is moving. With larger farms and more fields to check, that can help farmers manage their time and their costs.
Technology is also found in Valley's Machine Diagnostics, which monitors the pivot for mechanical problems. As technology advances, Valley continues to add features to it, to give the grower as much diagnostic data as possible before they get to the field — saving more time and trouble.
Using every drop
Maybe the biggest challenge now and in the future of irrigation is just efficient application of water, Caughey says. Tools like Encompass Corner, which helps irrigate field corners; variable-rate irrigation products; and Pump Demand, which gets the water to the full length of the pivot, all help farmers use every drop to the best of their ability.
Pump Demand, for example, can help farmers better calculate the rate of pounds per square inch (psi) they need to run their irrigation pumps at in order to get the water from the well, to the farthest span of the pivot.
"Typically, you want 15 psi at the end of the pivot," Caughey says. "Well, the pump might be a mile away, and there could be elevation changes in the field. You might calculate it to compensate and run the pump at 80 psi all the time. Well, with Pump Command, we can tie that pivot pressure back to the pump in areas of the field where we don't need to pump it that high." That saves electricity and wear and tear on the equipment.
Overall, Valley Irrigation, like others in the industry, is looking to help farmers conserve resources, be more efficient in the field and reduce the costs to run equipment using technology of today — and the technology that's in the pipeline for tomorrow.
Subscribe to receive top agriculture news
Be informed daily with these free e-newsletters
You May Also Like
---